5 Star Car Title Loans in San Diego
Start your loan process at this Registration Services Center – How it works
5 Star Car Title Loans Google Reviews:
Sylvia Dominguez
17:43 13 Nov 18
About This Location
Daniels' Registration Services provides registration services for 5 Star Car Title Loans customers. The store is located at 2208 Imperial Ave, near the intersection with 22nd St. If you live in San Diego and in need of registration services, stop by Daniels' Registration Services that works with 5 Star Car Title Loans in San Diego. Daniels' Registration Services provides our clients with unmatched customer service. 5 Star Car Title Loans does not issue loans at this location.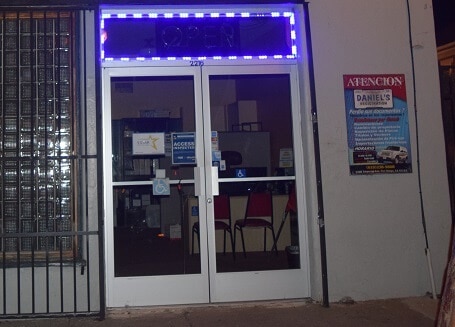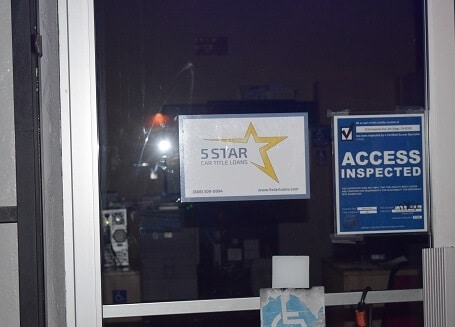 5 Star Car Title Loans in San Diego
Getting some extra money in San Diego isn't as hard as you might think, if you own your own vehicle. By using your car's value as collateral, you might be able to get a fast loan to use for anything you want. Minimum loan amounts are $2,600.
Why Do People Say an Auto Title Loan is Preferable to a Payday Loan?
There are benefits to getting auto title loans that you do not have with payday loans. The length of the loan term is one point. While payday loans are only taken out for two weeks at a time, auto title loans are longer. The payback is different too, because with payday loans each time you want to get a new one, the term begins all over again. That's not the case with fast loans from 5 Star Car Title Loans in San Diego. You can get a longer term with auto title loans, and instead of starting over each time you have the chance to pay the entire loan off in full.
Will I Need to Make a Trip to the DMV?
You should not need to go to the DMV to take care of the paperwork when you apply for auto title loans. We'll do it for you if you bring your car title to us. After your auto title loan is paid in full, we'll return your car title.
Do I Have to Have Good Credit Status When Applying for Auto Title Loans in California?
That's one of the great things about auto title loans in California. We accept bad credit applicants and sometimes even approve their online car title loan applications the same day! Let us know what kind of car you have, if you can pay back the money and if you meet our basic credit requirements. Then we'll let you know how we can work together. It all starts with sending in your application to us at 5 Star Car Title Loans in San Diego.
What Do I Do if My Registration Has Expired?
We're so glad you asked, because it so happens that we have a lot of experience in that area! We'll tell you exactly what to do and how to do it. Send us the proof that you own the vehicle and let's get started! We're waiting to hear from you!