5 Star Car Title Loans Google Reviews:
I completed the online inquiry pretty late but I still got contacted within minutes. So simple and easy. The service is top notch and the loan is as smooth as can be.
Cobb Gisselle
08:28 15 Mar 21
The whole staff was so pleasant and hilarious! Very good company for personal loans!😎🤗
Edward Mitchell
07:34 22 Jan 21
I found the loan process to be very simple and the loan agents to be extremely nice and efficient. If you are in South Gate and looking for a title loan give these guys a call!
Tansy Wilmer
11:31 15 Jan 21
I could not get the amount I was looking for but I still found the service here to be professional and mostly personable. If you need poor credit loans in South Gate call them!
Ferrau Douffet
12:17 25 Nov 20
If you've got a poor or limited credit history, you'll have fewer options. One of them is 5 Star Loans. I had a successful experience with them.
Amanda Clark
07:12 07 Oct 20
Great help, explained everything step by step! I would highly recommend calling this company for bad credit loans. The process can be done online in a few minutes tops.
Rose Meyer
07:48 30 Aug 20
I was in a huge hurry when I called in and they totally made it happen so quick with the best attitude!! Could not ask for better service from 5 Star Loans!
Donna Anderson
10:20 29 Aug 20
If you're thinking about getting a loan, get it with these guys. I can attest to how efficient they are when it comes to loan processing!
Clifford West
18:56 22 May 20
I'm a regular client of 5 Star Car Title Loans South Gate. I entrust my title loans with them because I think their terms are fair enough.
Steven Wells
07:23 19 Mar 20
When I first heard of car title loans online, I thought it meant I had to give up my car. Boy was I happy when I found out I only had to give up the car title to get the money!
Michael. F Kohlton
10:27 04 Feb 20
I went to South Gate last weekend to visit a friend and guess what? I didn't have enough money for the plans we had made. It was simple for me to open my smartphone and get a title loan online. My friend was shocked at how quickly I got money.
Michael Minor
23:54 24 Jan 20
Great customer service . Will recommend , 5 Star really helped me out . Thanks!
Rachael Singer
03:04 02 Mar 18
About This Location
Platinum United Insurance Services provides registration services for 5 Star Car Title Loans customers. The store is located at 13321 Paramount Blvd, near the intersection with Harding Ave. If you live in South Gate and in need of registration services, stop by Platinum United Insurance Services that works with 5 Star Car Title Loans in South Gate. Platinum United Insurance Services provides our clients with unmatched customer service. 5 Star Car Title Loans does not issue loans at this location.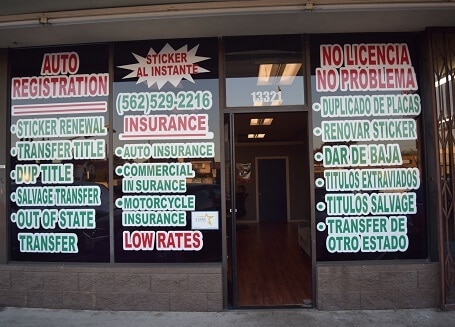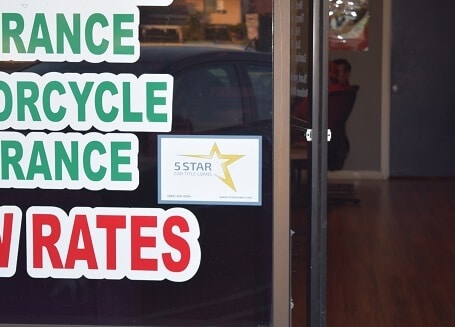 South Gate, California
Small farmers paid for their lots in the early days of South Gate with the sweat of their brow. In the early years of the last century, blue collar workers would literally build their own homes on empty lots and urban agriculture would feed the families in the area. In the 1930s automobile manufacturing was hiring local workers. Then the World War II came and those plants shifted to war production. General Motors returned to production after the war and was the highest producing plant in the GM ecosystem during the 1950s, but by the early 1980s the plant had closed and many long-time residents moved to other areas.
Making Money in South Gate
If you're one of the loyal residents who stayed in South Gate, you might go through periods where you don't have enough money to pay your daily living expenses or to save up for an item that you want to purchase. Anyone living anywhere can find themselves in that situation from time to time – not only in South Gate, CA! But not to worry. If you own a car then you have the option of applying for a car title loan. When you get a personal loan from 5 Star Car Title Loans in South Gate, you can use the money for anything. You can fix up your home with the cash, take the family out for a road trip or save it for a rainy day!
Keep Your Car with 5 Star Car Title Loans in South Gate
When you send us your request for cash, we will figure out how much your car is worth. If the value is high enough, we will determine if we can use the value of your car as collateral for a fast loan. Our minimum loans are $2,600, but can go higher. We will also confirm that you will have the ability to repay the loan and that you meet the credit specifications of 5 Star Car Title Loans in South Gate. We'll get to work on your application as quickly as possible. If we can approve the loan, you can still keep driving your car.
Car Titles
To use your car's value to approve your loan, we'll add our name to your car title. As simple as that! When the contract with 5 Star Car Title Loans in South Gate is finished, we'll remove our name. Apply for your quick cash now, Call Now: (323) 553-5636.