5 Star Car Title Loans Google Reviews:
Had a great experience with these people, Everyone was helpful and made the whole short term loan bad credit process so easy. Would definitely recommend and use again. Thanks!!!
5 Star helped me pay my house bills when I don't have enough cash. Thank you for your help!
Maeve Lietz
09:28 17 Jul 21
We have been very pleased with the staff at this branch. The whole loan process is very seamless and convenient. Highly recommended!
curtis james
06:20 04 Jun 21
It was a pleasure to deal with this company. They kept us informed each step of the way. I highly recommend them, the best loans I can get with bad credit!
Cary Fisher2
19:28 29 May 21
I had a positive experience applying and getting a loan through 5 Star. They have experienced agents who answer questions patiently and work fast to get you some cash.
Jacqueline
23:27 20 Jan 21
My experience with star car title loans has been great and I appreciate the warm welcome I receive every time I come. Very good phone conversation each time we speak to one another. Thanks for everything!
Stracke Guy
07:09 23 Dec 20
My father and I were treated quite nicely and they informed us the whole time we did the process. I really recommend anyone to contact 5 star car title loans in Torrance.
Deborah Fortner
08:29 27 Nov 20
There are so many companies that offer car title loans in Torrance but decided to go with 5 star for the online loans. Got it done in a couple of hours it thought it was pretty easy.
Collier Larue
08:10 04 Nov 20
My sister-in-law recommended 5 Star Car Title Loans even if she knew I was already taking title loans from another company. I finally gave it a try, and I can really compare the quality of services - 5 Star Car Title Loans is way better!
Alberta K Kan
13:35 28 Oct 20
They were super nice and helpful! Gave me the info I was looking for in a second. Great job 5 Star Car Title Loans keep up the great work.
Marlon Hope
07:08 25 Sep 20
This is my first time to take a loan. I was nervous, but the staff in 5 Star Car Title Loans Torrance were all very kind. So much of a good first impression!
Carl Jewett
03:36 13 Mar 20
Instant cash is really instant with their 30-minute loan processing!
Harrison Eales
05:08 04 Mar 20
I always go for no credit check title loans because I am judged not on what I was before but who I am now.
Jeff Schwarz
14:50 17 Feb 20
Oh boy did I ever have big money problems. I had a medical emergency that kept me from working, and then my paycheck didn't nearly cover my expenses. I got a title loan completely online to help out.
Amelia Pullman
12:40 29 Jan 20
I haven't lived in Torrance long and didn't know where to go for urgent cash. I looked online and chose 5 Star Car Title Loans. They gave me great terms to get a title loan online.
Charles Manning
19:54 08 Jan 20
I hadn't been at my job long when there was a big turnover and I was laid off. Until I found another job and got back on my feet, I looked for a title loan to get me through. It worked:)
Calista Connelly
05:53 26 Aug 19
Thank you 5 Star for all your help and information. The costumer service was great ! Will recommend in the near future
Niña Sin Amor
01:39 16 Mar 18
About This Location
Smog&Registration provides registration services for 5 Star Car Title Loans customers. The store is located at 18411 Hawthorne Blvd #B, near the intersection with 186th Street. If you live in Torrance and in need of registration services, stop by Smog&Registration that works with 5 Star Car Title Loans in Torrance. Smog&Registration provides our clients with unmatched customer service. 5 Star Car Title Loans does not issue loans at this location.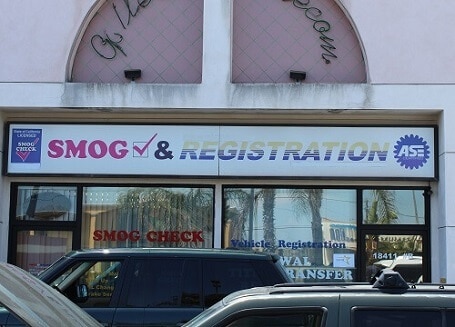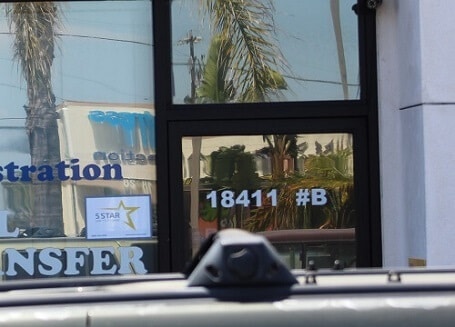 Torrance a Beach-Lover's Paradise
A mile and a half of Pacific Ocean beach and beautiful climate all year long, low humidity and beautiful sea breezes all combine to make Torrance a beach-lover's paradise. Mostly residential with plenty of high-tech, low-polluting businesses and low crime rates, Torrance is clean and safe. Torrance is a multicultural city with a diverse population including a high percentage of Japanese-Americans (8.9%). Corporate offices of Japanese automakers and many other Japanese corporations base their U.S. operations in Torrance. As a result, authentic Japanese restaurants and cultural offerings abound including Japanese schools, supermarkets and even Japanese banks.
Getting By in Torrance
If you love living in the "beach-lover's paradise" but don't have cash in your pocket for expenses or unpaid bills, you can send in an online application to 5 Star Car Title Loans in Torrance. If you own a car and the title is in your name (meaning it's all paid for) then we might be able to give you a cash loan using your car as collateral. We don't need to take your car away from you to use it as collateral for a loan, but we will need to put our name on your car title. We will become a lien holder on your car until you've paid back the loan. If that sounds good to you, read on!
Sending in an Application to 5 Star Car Title Loans in Torrance
There is a simple form at the bottom of this page that you can use to send us your personal info and your car's details. When we see it in our office, one of our workers will spend some time reviewing it. We'll check the value of your car to see if it is worth enough, we'll check that you have the ability to pay a loan and if you fit into our credit requirements we'll get back with you to set up a meeting. If you are approved for a loan from 5 Star Car Title Loans in Torrance, you can get a minimum cash loan of $2,600.
Keep Driving Your Car
Remember, your car stays with you. We only need to become a lien holder on your car title to offer you the loan. When the loan is finished, you'll receive a new car title from the DMV. Apply now so you can get the money you need for any purpose!