5 Star Car Title Loans Google Reviews:
My big rig sits outside in West Covina when I'm not on the road with it. But I just found another use for it - I got cash by applying for a big rig title loan. Brilliant!
Gordon Gibson
20:32 18 Jan 20
I own a bike but I never understood that I could use it to get quick cash. A fellow biker told me about it and you know what? It works! I applied online and a few hours later I had the cash in my account!
Gary Carty
05:32 10 Jan 20
It's kind of tricky getting a loan if you're out of work, but that's what I did. Getting title loans without income means I had to work a little harder to prove to them that I'd be able to pay back the money. Anyway, my car is worth a lot and they kept the title to that.
James Ferguson
11:08 12 Dec 19
Katherine Manzanilla
15:13 29 Sep 18
Daniela Flores
22:17 14 Sep 18
Hi TeamMy experience with Kiara was ace, she followed through with everything so swiftly and very happy with the way everything was handled from her end.I would recommend this service to my circle of clients;)Good to know your service is available when money moments come up last minute with friendly honest people...Regards Mark Lewis
MARK LEWIS
03:41 25 Aug 18
Nathaniel ramos
01:49 23 Aug 18
got really good service, 2 thumbs up!
Meredith Broussard
22:55 17 Aug 18
Very fast and efficient. Honest and to the point.
Fabiola Alvarez
02:19 16 Aug 18
About This Location
El Monte Insurance Agency provides registration services for 5 Star Car Title Loans customers. The store is located at 819 S Glendora Ave near the intersection with W Cameron Ave. If you live in West Covina and in need of registration services, stop by El Monte Insurance Agency that works with 5 Star Car Title Loans in West Covina. El Monte Insurance Agency provides our clients with unmatched customer service. 5 Star Car Title Loans does not issue loans at this location.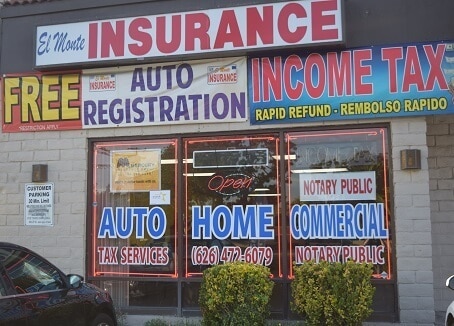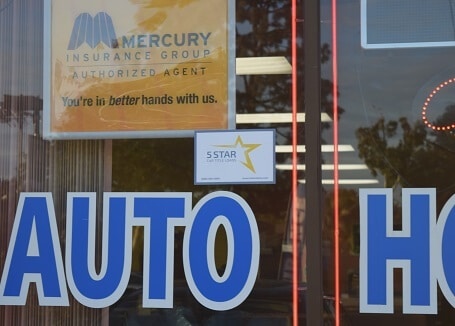 5 Star Car Title Loans in West Covina
For anyone in West Covina who owns a private car and is in need of a quick loan, 5 Star Car Title Loans in West Covina can be the perfect answer. Contact us today to see how we can help you.
What are the Requirements for Car Title Loans in West Covina?
To qualify for 5 Star Car Title Loans in West Covina, the first thing you must have is ownership to a car. We will use your car's value to secure the loan. In addition, you'll need to have available your identification documents and proof of your ability to repay the loan. This usually requires a list of your income and expenses and sometimes your car insurance. We'll take a look at these documents and let you know if we need anything else.
Can I Get No Credit Check Loans if I'm Still Financing the Car?
In general your car needs to be paid for so that your name will be listed on the car title as its owner. However, if you're not quite finished making your payments, 5 Star Car Title Loans in West Covina might be able to get you enough money to pay it off and still leave you with money to spare. We'll check that you meet our credit criteria and can make the payments. Let us know your situation and we will see how we can work together.
Can You Transfer the Title Into My Name?
To qualify for 5 Star Car Title Loans in West Covina, you need to prove ownership of the car. If the car title is in someone else's name, we can find a way to help you get your car registered in your name. When you apply for auto title loans in West Covina, we will do everything we can to help you. Call us today and we'll figure this out together!
Do I Need Good Credit to Get Online Title Loans for Bad Credit?
We are more interested in the value of your car than we are in your credit history. So that means that even if your credit rating isn't great, you can still be approved for auto title loans today. We know that people just like you have had a hard time in the past and it affects their credit score. Just give us a call and let's see how we can get you a fast loan.