Title Loans in Pinellas Park, 33781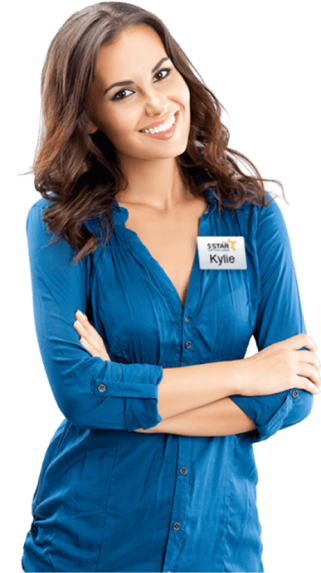 Customer Centered Service

Providing excellent customer service and a positive loan experience is 5 Star Title Loans top goal and we work tirelessly to make this happen for each and every customer.

Loans for Low Credit Score

We don't like turning away customers simply for having a bad credit score. We will work hard to get you a loan regardless of your bad credit.

Easy Application Process

We understand the urgency when getting a loan, so we offer simple options for applying. You can choose to apply either by phone or online.
Products

Car Title Loans

Payday Loans

Bad Credit Loans

Personal Loans

Online Title Loans

RV Title Loans

Process

Apply by phone or online

Complete all necessary requirements

Visit our local Vehicle Inspection Center if needed

Get your money

Requirements

Car details

Personal details

Car title

Identification

References

Benefits

Keep driving your car

No prepayment penalties

No hidden fees

Quick funding

Personable service
Nearest Locations
5 Star Car Title Loans in Pinellas Park, FL
Are you facing a hard time meeting your financial needs?
Personal or traditional bank loan might seem like a tempting offer to curb the urgency. But with a personal loan comes heavy requirements like a good credit score, a long application and loan process, a regular job, etc. Which is not suitable when you need to arrange money in a single day or two.
So what are you must do in such cases?
Title loans are also known as auto title loans or vehicle title loan could be the most favorable choice you have to generate money within a business day. Title loans are fast, easy, and come with high flexibility.
What Are Title Loans?
A title loan in Pinellas Park, FL is an easy way to cover emergency expenses using your car title as collateral for the loan amount. You neither need a strong credit score nor a regular job to get approved for a title loan in Pinellas Park, Fl. 
The concept behind how title loans work is that the lender will put a lien on your vehicle and once your loan gets closed you get the title back in your name.1
Unlike traditional loans, title loans are neither super complex nor super-time consuming. With 5 Star Car Title Loans, you may receive the loan within the same day of applying.2
Get Started on the Documents Needed for a Title Loan In Pinellas Park, FL?
As we mentioned above, title loans are easy and quick compared to traditional bank loans. To avail 5 Star Car Title Loans in Pinellas Park, FL, you need to present a few documents that we have mentioned below:
A car with a clear title on your name
Having a car with a clear title on your name is the major requirement to be eligible for a title loan. You must submit documents to prove you are the legal owner of the car. 
Identity Proof
You must present documents to make sure your face and name match under a valid identity. It helps us to assure we are dealing with the right person & legal owner of the car. You can either use a driving license & passport or any other state-issued identity card. 
Income proof
Your income is yet another significant factor in determining your eligibility for your 5 Star Car Title Loans. Hence, you must provide documents to prove the same. There are multiple ways to provide income proof even if you don't have a regular job. 
Tax returns

Recent pay stubs

SSI Statements

Pension papers

Retirement account statement
Pictures of Your Vehicles
To inspect details about your vehicle we will require a few detailed photographs. Make sure to take clear pictures of your photograph as it comes in handy in determining information like the model, make, and present condition of your vehicle.
Proof of Residence
In order to obtain a title loan, you must prove you are a legal resident of Pinellas Park, FL. You can provide proof of residence using:
Utility bill

Mortgage statement

Lease agreement

Credit card or bank statement

Property tax bill

Medicare benefit statement

Homeowners insurance policy
You don't have to make an in-person visit to submit your documents, you can simply email us a copy of each of them.
Apply For a Title Loan in 3 Easy Steps