5 Star Car Title Loans Google Reviews:
Extraordinary staff is supportive of cash advance loans. They were exceptionally understanding and did an amazing job to ensure I was fulfilled. Would recommedn them if you're searching for help in tough situations
I've worked with 5 Star Car Title Loans on a few auto title loans over about 3 years years. If there's a better deal they can't get you, trust me, they will tell you that too. They are pros.
Kevin Booth
08:17 27 May 21
My son just made it to their basketball team in school. I took a loan from 5 Star Car Title Loans San Gabriel to buy him running shoes that he can use for training.
I had a good experience here I absolutely recommend using them👍
Charles Jimenez
11:13 15 Jan 21
Awesome place for a loan, give them a call and you won't regret it. Make sure you can afford payments and you're good to go!
Teresa Perry
08:15 25 Dec 20
Excellent fast service! Just finished the online loan process with no trouble. It takes just a few minutes for the application and they call you right back. Very satisfied!
Jeffrey Ericson
10:48 18 Nov 20
Getting a loan when you have bad credit is a nightmare really. My bank was zero help! My friend recommended this company 5 Star Loans and they did a good job especially the people over the phone. Thanks.
Allene Mccain
07:11 03 Nov 20
I needed an online bad credit loan. Some of my friends recommended 5 Star Car Title Loans so I gave them a try. BOY am I glad I did that. Super sweet staff and professional work. 5 stars!
Brent Knight
10:53 24 Sep 20
Ever since my bank rejected me I go to 5 star loans to get a loan with bad credit. It's honestly been a good experience every-time I dealt with them.
Fiona Fair
11:39 16 Sep 20
For title loans in Long Beach, CA, I choose 5 Star Car Title Loans. They have the most professional and friendly staff.
Max Paterson
09:36 02 Sep 20
I know nothing about loans, but I know I chose the right institution when the representative from 5 Star Car Title Loans Long Beach was patient enough to explain everything to me.
Billie Drew
06:00 12 Jun 20
I've been taking bad credit loans from 5 Star Car Title Loans, and my experience has always been great.
Jayden Moulton
06:07 26 May 20
I wanted to convert my apartment in Long Beach into a BnB. 5 Star Car Title Loans approved my loan, and now my apartment's transformation is on the works.
Jerome Burnell
05:44 20 Mar 20
I got more than what I expected with 5 Star Loans - not just with my loan but with the service as well. That's why I'd say they have the best title loans ever!
John Carter
15:34 13 Feb 20
Motorcycle title loans are like a perk for owning a good bike. It's a way to get the money I need to travel around without giving up anything except the title.
Tori Eusebio
11:33 06 Feb 20
I've gone to banks in the past to get personal loans but applying online is the best ever!
Boris Graham
10:26 05 Feb 20
To take care of all my bills this month, I applied for an online cash loan that used my car's value for collateral. Really cool, because I didn't have to give up my car at all.
Sarah Jackson
11:50 28 Jan 20
With my trailer title loan, I had enough money to travel!
Evan Pullman
05:20 27 Jan 20
I was out on my board and got swept under by a big one. I wasn't hurt to bad but my board sure was. I can't live without my board, so got a title loan online for the money to replace it.
Damian James
19:41 08 Jan 20
When I applied for truck title loans, I didn't know if I could get approved or not. Well, since the title is in my name and I own the truck, it wasn't much of a problem. I just had to prove I could afford the payments.
Debra Chavez
05:13 18 Dec 19
You might think something different, but in my opinion it's better to take out car title loans than to pay your bills back late.
Robert Martin
07:32 06 Dec 19
Truck title loans are just what I needed to get the money fast. I got into a little financial complication and didn't want to bother with getting a regular loan. Instead, I figured since my truck was all paid for that it would be easier to stay home and apply online for the money. That's what I did and it worked for me. I'm not saying they're for everybody, but I think they're about the quickest

way to get money fast.

read more
Sylvia Jones
07:34 05 Nov 19
About This Location
Priority Registration Services provides registration services for 5 Star Car Title Loans customers. The store is located at 861 E Anaheim St, near the intersection with Lime Ave. If you live in Long Beach and in need of registration services, stop by Priority Registration Services that works with 5 Star Car Title Loans in Long Beach. Priority Registration Services provides our clients with unmatched customer service. 5 Star Car Title Loans does not issue loans at this location.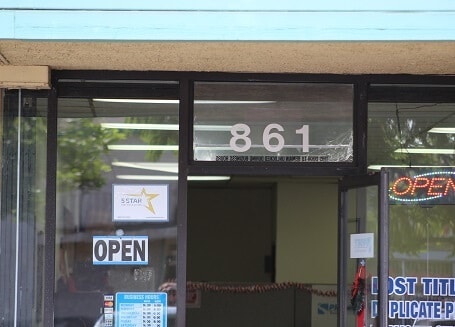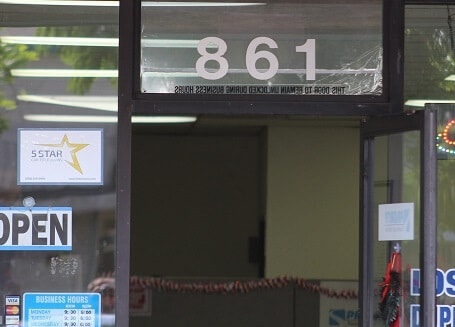 Long Beach as a 20th Century Resort
In the early 1900s, Long Beach began to get a name for itself as a desirable beach side resort area. The most popular beach and amusement park on the West Coast was the Pike. All the way up until 1969 it was still offering restaurants, a place to play games and such rides as the Cyclone Racer Roller Coaster and the Sky Wheel, which was a double ferris wheel. So many people visited the area from the midwest that by 1950 it was being called "Iowa by the Sea." Run out by the expanding oil industry, the resort areas began to wane. In its place was the Navy shipyard, oil fields and the port.
Extra Cash in Long Beach
Living in Long Beach means you are never far from the sea and that you can't walk too far without bumping into a tourist. But besides that, you need to work hard and have a pretty good job to be able to afford the cost of living in Long Beach. Even with a good job, it doesn't take much to suddenly find yourself in need of some extra cash. Whether it's for enjoying the California sites or getting your bills paid on time, it's always good to get ahead of the game with some extra cash in your account. Did you know that you can use a vehicle that you own as security for a fast personal loan? Contact us at 5 Star Car Title Loans in Long Beach for more information on how that works.
Cars as Collateral with 5 Star Car Title Loans in Long Beach, CA
The interesting thing about car title loans is that you don't need to give up your car to use its value to work for you. By giving us access to your car title, we will put 5 Star Car Title Loans in Long Beach on the title as a lien holder while you make the loan payments. When the loan, which begins at $2,600, is complete, we'll remove our name. IN the meantime, you enjoy both your car and extra cash.
Qualifying for Cash
Send us your online car title loan application and we'll check the value of your car to see if it's high enough to use against a title loan. If it is valuable, you can pay us back and you fit into our credit specs, one of the staff at 5 Star Car Title Loans in Long Beach will contact you.