Installment Loans (What Are They, Types, Benefits & More) – 5 Star Car Title Loans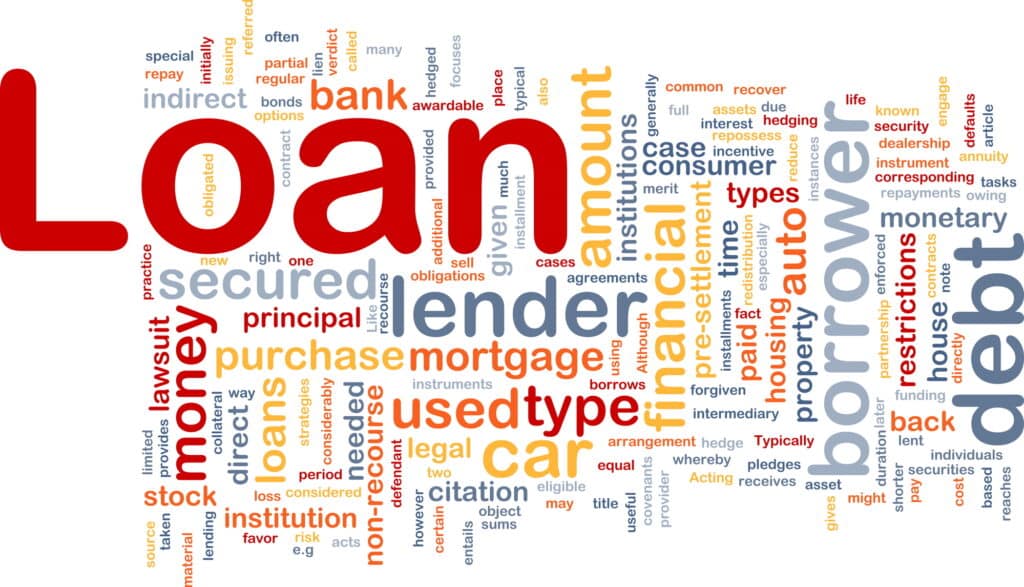 Purchasing new assets costs a lot of money. Cars, houses, boats, and other items cost tens or hundreds of thousands of dollars (at the minimum).
Medical expenses, unexpected trips, and other emergencies can also come up at a moment's notice. When faced with these situations, it may seem like there are no options to get the money needed.
The good news is that—in many cases—that doesn't matter. Most people don't need a bank loan to purchase the things they want to own.
Installment loans are a type of loan that can be used to purchase items or cover expenses. They are an excellent solution for financial emergencies, providing quick cash with minimum paperwork and no waiting period.
This article will give you everything you need to know how installment loans work, the different types available, and how to use them to your advantage.
The Difficulties of Getting a Loan in the U.S.
Getting a loan in the U.S. can be a challenging process for many people. Banks and other traditional lenders often have strict eligibility requirements. To be approved for a loan, applicants must submit documents such as pay stubs and tax returns to prove their creditworthiness – that they are financially stable.
The main reason why it is so hard to get a loan in the U.S. is that banks want to protect their own interests and minimize risk by lending only to people with a good credit history and stable financial situation.
If your credit report does not show a score of at least 560-660, lenders will see you as a risk and will likely reject your loan application.
There are a few reasons for this:
Lenders want to make sure you can pay back the loan within the given timeframe. If you can't, they lose money.
Financial institutions are concerned about their own profits and losses, so they don't want to lend money to someone they think won't be able to repay it.
If you work with a private lender, they may have slightly more flexible criteria, but they will have greater interest in protecting their limited resources.
Since lenders are generally entities like banks and credit unions, they have no way of knowing whether or not you will be able to (or will be able to) repay the loan.
Even if a borrower has good credit, but has limited credit history or income, getting approved can still be challenging. This means that even if you need money for urgent matters, it's still not guaranteed that you'll get approved for a loan.
There are loans available for people with bad credit, but many of them have high interest rates and unfavorable terms. Payday loans, for example, come with high-interest rates, small amounts of money, and short repayment periods.
What is an Installment Loan?
Picture this: You want to buy a new car. When you visit the dealership, you locate the one you like and consult with a salesperson, only to find out that the price is $35,000.
Like most people, you don't have that kind of money lying around. So you decide to finance the purchase with a down payment and monthly repayment terms to pay off the vehicle in installments.
Think of installment loans like payment plans, but with interest. They are essentially loans that allow you to borrow a certain amount of money upfront and pay it back with fixed monthly payments. This type of loan is typically used for large purchases like cars, furniture, or home renovations—things people normally wouldn't be able to purchase with cash.
People also use installment loans for expensive medical bills, emergency expenses, or debt consolidation.
Put simply, anything people pay every month that isn't a subscription service or utility bill is usually paid using an installment loan.
Why an Installment Loan is the Perfect Solution for a Financial Emergency
Financial emergencies happen to everyone, but the majority of Americans aren't prepared for them. Since many people live paycheck to paycheck or only save a little bit each month, they don't have the funds to cover an emergency expense.
There are a few significant reasons that installment loans are ideal for financial emergencies:
Fast Access to Cash
When someone has a financial emergency, they don't have time to wait for a bank loan or deal with complicated paperwork. They also don't want to fall into the trap of borrowing money that they can't afford to pay back, or incurring massive interest fees with a credit card.
Installment loans are ideal in these cases because they provide quick access to cash without a long waiting period or complicated paperwork. The process is simple and straightforward, with most lenders processing applications by the next business day. In some cases, online installment loans can be approved within 30 minutes or less.
Flexible Terms
Unlike most traditional loans, installment loans often have flexible terms. This means that borrowers can choose the loan amount and the repayment schedule that works best for their budget.
Most lenders offer terms of 6-60 months, allowing borrowers to pay back what they owe in manageable chunks rather than one lump sum. This makes it easy to fit loan payments into a budget and account for other financial needs.
Lower Interest Rates
Installment loans typically come with lower interest rates than other loan types, such as cash advances or payday loans.
Since they are predictable, easy to budget for, and require relatively small payments at the end of every designated period of time, they are seen as less risky to the lender and thus come with lower interest rates.
Types of Installment Loans
Since installment loans are short-term loans typically used to finance common, yet large, expenditures, they usually serve a specific purpose.
There are several different types of installment loans:
Auto Loans
Auto loans are used to purchase vehicles (e.g., cars, trucks, boats, or RVs). They are often used to finance a new or used vehicle purchase.
Auto loans typically involve borrowing a certain amount of money from a lender to finance the purchase of a car. You will then pay back the loan in regular installments (usually monthly) over an agreed-upon period of time, with interest charged on the amount borrowed.
The terms and interest rates for auto loans vary, depending on factors such as credit score, loan term length, vehicle type, and other factors. But generally speaking, borrowers are required to make an initial down payment when taking out an auto loan and must meet certain qualifications to qualify for one.
Once approved, lenders may disburse funds directly to dealers or give the borrower a check so they can purchase the vehicle from any dealer that accepts the auto financing arrangements.
Mortgages
A mortgage is a loan used to purchase real estate, such as a home or land. Mortgages are secured loans, which means the lender uses the property as collateral for repayment of the loan if the borrower defaults on payments.
Mortgage terms can vary depending on factors such as credit score, debt-to-income ratio, income level, and the amount of the loan.
There are two main types of mortgage loans:
Fixed-rate mortgage loans: These are mortgages with a fixed interest rate that remain unchanged over the loan term. The monthly payments remain the same throughout the duration of the loan as well. Fixed-rate mortgages are typically used by those who want to know exactly how much they will be paying each month without any surprises on their loan.
Adjustable-rate mortgages: Adjustable-rate mortgages, also known as ARMs, have an interest rate that varies over the life of the loan. The interest rate is often lower than a fixed-rate mortgage initially but can fluctuate at any time depending on market conditions. These types of loans are best suited for those who are comfortable with the risk of their loan interest rate changing over time.
The mortgage repayment schedule usually involves monthly payments over a period of years, typically 15 or 30 years. This makes it easier to budget for mortgage payments since they are typically fixed and the payment amounts remain the same throughout the loan term.
Student Loans
College tuition costs tens of thousands of dollars on average, no matter which state a student lives in or decides to go to school in. Even affluent families sometimes have a hard time paying for tuition and school fees upfront. That's why most students need to take out student loans to help finance their education.
Student loans are installment loans specifically for higher education expenses and come with special benefits such as possible loan forgiveness and deferment options.
Most student loans have a repayment term of 10-25 years, allowing borrowers to make smaller payments over a longer period of time. The interest rates on these loans are usually much lower than other types of installment loans, so it's important to pay attention to the details and choose one with the best terms for you.
However, student loans are administered primarily to young adults, many of whom have limited credit histories and little financial knowledge and experience. Before taking out student loans, borrowers should:
Take the time to educate themselves on the implications of borrowing thousands of dollars with no income history.
Be aware of the dangers of taking on too much debt.
Evaluate whether or not they need to take out a loan and how much they can afford to pay back.
Seek advice from trusted sources, such as financial advisors or loan counselors.
Consider the actual value of university education compared to less expensive options.
Personal Loans
A borrower might take out a personal installment loan for any number of reasons:
Debt consolidation
Buying a car
Paying for unexpected expenses
Home improvement projects
Repaying medical expenses
Starting a business
Anything that requires a large sum of money could be grounds for taking out a personal loan.
Personal loans can either be secured, which means they are backed by some type of collateral, or unsecured, meaning they are not.
Secured loans may have lower interest rates than unsecured ones, but the borrower also has to put up something valuable as collateral in case he or she defaults on payments. Unsecured loans don't require any kind of collateral for repayment and may have higher interest rates as a result.
The repayment period for personal loans usually lasts from 1-5 years and borrowers can choose their own payment plans to fit their budget.
Personal loans may also have prepayment penalties associated with them, meaning that if the loan is paid off before the time specified in the loan agreement, the borrower will have to pay a fee. It's important to be aware of these prepayment fees before taking out any loan.
Buy Now, Pay Later Loans
Buy now, pay later (BNPL) loans are a type of installment loan that allows consumers to purchase goods and services with no money down. The purchase is financed over a period of time at a fixed installment rate, with the first installment due at checkout.
These types of loans are especially useful for those who don't have the money upfront but want to make the purchase anyway. They are usually offered by retailers and banks to incentivize purchases, increase sales, and make more money.
The repayment terms for buy now, pay later loans can be very flexible. In the case of new buy now, pay later platforms like Klarna, shoppers can choose to pay in four installments, with no interest and no fees.
BNPL platforms are able to provide no-interest financing at the expense of the retailers that use their services. Since they boost sales and give retailers access to new customer data, the ROI of using a BNPL platform is usually worth it.
Long-term BNPL loans involve interest payments ranging from 10% to 30% APR, based on your credit rating. The good news is that even with long-term loans, BNPL usually has no fees associated with it.
Car Title Loans
Car title loans are a type of secured installment loan. Borrowers can use their vehicle's title as collateral, which gives the lender more security.
The repayment period for car title loans is usually 30 days but can be extended up to 12 months in some cases. The interest rate varies depending on the borrower and the lender, but generally ranges from 25% to 300%.
The benefit of taking out a car title loan is that you can use the funds for any purpose. That said, there are a few best practices to be aware of when taking out car title loans.
Don't take a loan you can't repay quickly. Since you'll have to repay the loan principle along with interest and fees within a 30-day period, it's important to borrow only what you need and can afford.
Ensure that you fully understand all the terms of the loan before signing. Some loan companies have hidden fees and will charge extra for late payments. Even if it seems tedious, read through your loan offer carefully and only sign once you fully understand its terms.
Avoid taking out a loan if you don't have to. Collateralized loans are not for frivolous purchases or long-term investments like business, real estate, or education.
Why You Should Consider a Car Title Loan for Your Installment Loan
Owning a car means that you have access to a loan option that you can use for any purpose—a car title loan.
Since cars are valuable assets worth thousands of dollars, they offer a strong collateral option that can be used to secure the loan. If you own a car and are comfortable using it as collateral, a car title loan can be a great option for installment loans.
Here's why:
Instant Cash
Since car title loans are secured, being approved is a much faster process than with an unsecured loan.
Usually, the application process is straightforward and can be completed online. All you'll need to fill out is basic information (e.g., name, address, vehicle details).
Once everything is complete, you'll receive a response from the lender, and once you're approved, you'll get your money quickly.
Fast Processing Time
Traditional loans require back-and-forth communication and face-to-face meetings with banks and lenders.
Car title loans have a quick turnaround time, making them perfect for those who have urgent needs or don't like to wait. You can get approved for a loan within minutes and have your money in hand the same day. This makes car title loans a great option when you need cash fast.
Your Car Isn't Withheld
One key benefit of using car title loans is that you can keep your vehicle. The lender will only take the title of the car until you repay the loan.
This means you don't have to worry about not having access to your car while you're paying back your loan.
You Can Get a Car Title Loan Without a Credit Score
Unlike most loans, which require you to have a solid credit score and history, car title loans are available to borrowers with bad or no credit.
The lender will look at other factors such as your income and the value of your car to determine loan eligibility.
You Don't Need a Co-Signer
Car title loans don't require a co-signer, which is another benefit. If you have a bad credit score or no credit history, it can be difficult to find someone who is willing to co-sign for you.
When you collateralize your vehicle, the risk that a co-signer would typically mitigate is reduced by its value.
Convenient Payment Plans
Although car title loans tend to have higher interest rates than traditional loans, the convenience of being able to spread out your payments over a few months makes them an attractive option for those who need additional time to repay the loan.
When you take out a loan with us, you also have the freedom to pay off your loan at any time with absolutely no pre-payment penalties. Your first payment will be due 30 days from signing your contract, and then you can follow up with monthly installments.
Why Choose 5 Star Car Title Loans?
There are several reasons to use 5 Star Car Title Loans over another car title loan service:
Easy Application Process
Our online application process is easy and straightforward—all you need to provide is basic information about your car (i.e., mileage, model, year, etc.) and proof of income.
After you've been pre-approved, simply hand over the title to your vehicle and visit your closest 5 Star Car Title Loans location to receive your check.
Using our online application process, you don't even need to complete a credit check or go through a long loan approval process.
Fast Response
We make finding car title loans as easy as possible. Online car title loans with instant approval are available for those who qualify. And everyone else can expect to hear back from us shortly after submitting their application.
When you meet us at your nearest branch, we'll give you everything you need to know, outline the terms of the loan, and give you time to ask any questions you may have.
Use the Money for Any Purpose
Once you've received the loan money, you can use it for whatever purpose you have in mind.
Here are a few ideas:
Paying off all your bills at once to lessen the impact of your end-of-month expenses
Making a major purchase like furniture, appliances, or electronics
Making home improvements that you've been planning for a while
Paying off medical bills
Making emergency repairs to your home, vehicle, or other possessions
Once the money is in your hands, it's none of our business what you choose to do with it—it's only our business whether or not you pay us back your loan.
Summary
Installment loans are one of the most common forms of borrowing money when you need it fast.
They are convenient and have many advantages, such as the ability to get loans with no credit score or a co-signer and flexible payment plans.
When you choose 5 Star Car Title Loans for your installment loan, you can take advantage of our easy online application process that provides instant approval and fast response times. Then, you're free to use the money for any purpose.
We make it easy to get the cash you need when you need it most. Click here to see how it works.