Collateral Loans: Definition, Types, Use Cases And More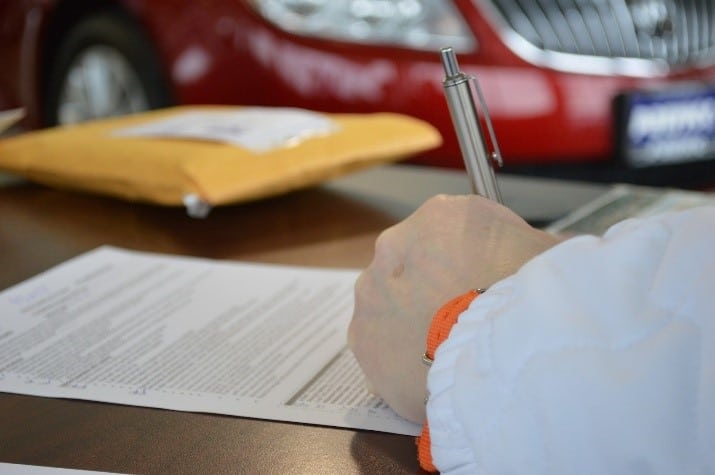 Getting a bank loan can be quite complicated, depending on your income, credit scores, and the type of loan you're looking for. However, obtaining loans is usually easier when you're willing to put up your car, house, or another asset as collateral. In this case, you're getting a collateral loan.
When you take a secured loan, you put an asset up as collateral in case you cannot pay the money back. This is done to reduce the risk for the lender, but it's important to note that it increases the risk for you.
In this guide, we'll help you understand collateral loans, what they include, who they're for, and how you can get one. Let's get started.
What is a Collateral loan?
There are two types of loans you can take out from the bank: secured or unsecured. A secured loan, otherwise known as a collateral loan, is when you pledge something of value as a vouch that you'll pay back the loan. On the other hand, an unsecured loan is when you borrow money without putting anything up.
There are different things you can put up as collateral, including your house, car, jewelry, insurance policy, savings account, and investments. Which one of these it'll be is entirely up to you and your lender, so you can work this out together depending on the amount you're borrowing.
When compared to unsecured loans, collateral loans are beneficial because they offer a lower interest rate. You may also be able to get a larger amount of money than without collateral. These loans are also useful to people with short credit history and low income that doesn't allow them to get unsecured loans.
How Do Collateral Loans Work?
A collateral loan includes an asset of value that you put up in case you can't pay back the money you've borrowed. Putting collateral up allows you to get better deals, more attractive terms, a lower interest rate, and possibly even a larger amount.
Once you put an asset up, the lender will evaluate how much your collateral is worth before approving the loan. They do this by considering the fair market value of your house or whatever else you've put up. The lender then figures out the size of your own by giving you a percentage of your collateral's worth.
However, if you're using a mortgage, the value is reflected in the LTV, otherwise known as the loan-to-value ratio. Those with higher LTV can expect to pay higher interest and closing costs. Once your loan is approved, things move rather simply. If you cannot pay the monthly payments, you may lose your home.
Benefits of Collateral Loans
As said, collateral loans come with many benefits, which is what makes them so attractive to many people. Although all loans have their pros and cons, collateral ones have quite a few advantages that outweigh the disadvantages.
You Are More Likely to Get Approved
Have you ever tried getting a bank loan? If this is something you used to have problems with, you may want to consider getting a collateral loan. Short credit history or other credit issues can make it difficult to get an unsecured loan, in which case a collateral one may be a good option. With a collateral loan, you're more likely to get approved because there is less risk for the lender, who gets to keep your collateral should you fail to pay.
Larger Loan Amount vs An Unsecured Loan
Once you offer collateral, you're reducing the online lender's risk, which makes it easier to get a larger amount approved. In most cases, people with the same income and credit score can get a larger amount with collateral than they would with an unsecured loan.
Still, there's a limit here, too, and it usually depends on the asset you're putting in as collateral. People putting up their house or life insurance might get a larger amount than those who put up jewelry pieces.
Quick Access to Cash
If you want to get your hands on some cash but your money is mostly tied up in assets, getting a collateral loan is a good way of turning those assets into cash without having to actually sell them. This way, you get to avoid the lengthy process of trying to sell the assets and having to wait to receive cash for them.
You Can Use the Funds for Any Purpose
The funds you receive for the asset you've put in can be used for whatever you need. This means you can use the funds for covering medical bills, fixing your car, paying the bills, fixing your house, or paying for a wedding or another celebration.
Types of Collateral Loans
Any loan can be a collateral loan if you put up an asset for the lender to have more security in you paying them back.
Mortgage
A mortgage is one of the most common secured loans people choose. It often includes the property you're financing, but it can also include the house you already have. If you miss payments, the loan is likely to go into default, after which the lender will foreclose your home.
The lender then sells your house to repay the lost money due to your lack of payments. This is so common that more than 60 percent of USA residents have a mortgage because saving up so much would take decades.
Home Equity Loan
A home equity loan, also known as a home equity line of credit, is somewhat similar to a mortgage since you're putting your house down as an asset the lender can take away if you fail to pay each month. The only difference is that the home equity loan is secured by your home's current value and what you still own on the mortgage.
Some people call HELOC's a second mortgage, as it's a good option if you're borrowing against your equity. This loan comes with a fixed interest rate, but you still need to meet each payment to avoid losing your home or damaging your credit score.
Secured Personal Loan
A personal loan is a good option if you're consolidating credit card debt or paying for something big and important in your life. A secured personal loan with collateral allows you to get better interest rest than what you could get with an unsecured personal loan. Again, there are many things you can use to secure a loan, such as a vehicle, jewelry, stocks, and more.
Vehicle Loans
This is another common options people reach out for when buying a vehicle. This loan is secured by the vehicle you're buying. Although you can still buy vehicles without collateral, most car loans require one to ensure the best interest rates.
An auto loan works in a similar way as a mortgage. In other words, the lender may repossess your vehicle if you fail to pay the monthly payments. However, most lenders don't rush to take your car right after you miss the first payment. Instead, they usually work with borrowers to devise a plan by easing the loan terms.
Why You Should Consider a Car Title Loan for Your Collateral Loan
A car title loan is an excellent option if you need to get some money quickly. The loan involves you borrowing money against your car title, which proves you're the owner. In most cases, you have 30 days to repay the loan with all the fees and interest rates that can sometimes be quite high. If not, the lender is in a position to take your car.
However, as we said, most lenders don't want your car. Instead, they want you to pay back because that's how they make more profit. Repossessing your car is the last thing they'll want to do.
Fast Access to Cash
Car title loans are easy to get approved, meaning that you can get some money on your hands quickly. The process of getting access to the cash is simple and shouldn't last too long. The agents will ask you questions and confirm the details, after which you can probably sign the deal and drive away with cash in hand.
You Can Still Keep Your Vehicle
Although you're putting your car as collateral, most agents won't take it from you after you miss one payment. Instead, most will try to work this out with you, figuring out the best way for the lender to get the money and for you to keep your car. This way, you can still keep your car even if you miss a payment or two.
You Don't Need a Good Credit Score
Traditional financial institutions, like banks and credit unions, use your credit score to assess risk and your financial reliability. The lower your credit score, the higher your financial risk, which reduces your loan approval chances. A low credit score sometimes means higher interest rates, which affects loan conditions.
This usually implies high-interest rates and less favorable repayment terms. While most lenders who serve persons with bad credit don't do credit checks, others do — or at least they maintain the ability to.
For those unfamiliar with the FICO score rating, here's how financial institutions rate your creditworthiness:
Any score below 580 — Poor credit
580-669 — Fair credit score
670-739 — Good credit score
740-799 — Great credit score
800+ — Excellent credit score
Flexible Repayment Structure
Collateral loans can be both short-term and long-term loan options. Regarding car title loans, the loan period typically ranges from 12 to 60 months for repayment. Some lenders are more flexible than others.
It's important to choose a lender with more flexible terms, as it would be more open to restructuring your repayment terms if you get caught up in missing a payment or installments become too high. It's always a good idea to phone your lender before any payment is missed.
Applying for a Collateral Loan with 5-Star Car Title Loans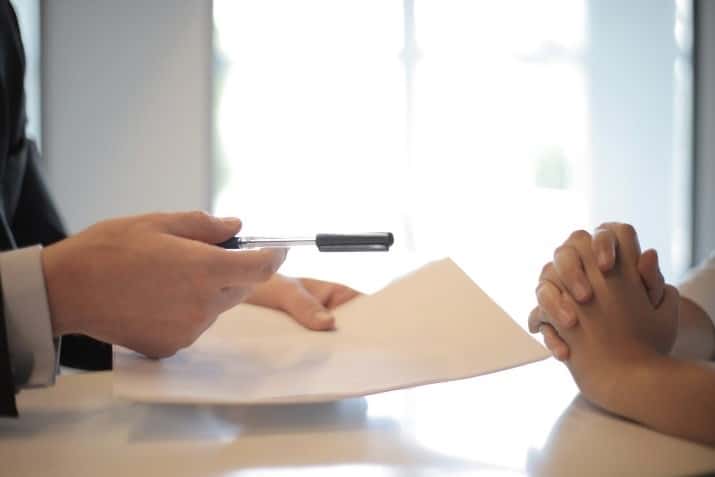 Source: Andrea Piacquadio
Since most lenders now offer 24/7 online access to their services and goods, you may apply for a no-inspection car title loan anytime you choose and from the comfort and convenience of your home. Visit the 5-Star Car Title Loan website, fill out the loan application form, and wait for a loan offer from a member of our company if you want to apply right now. Here's how to apply:
Apply for the Loan
Filling out the loan application is the first step in obtaining the title loan. Typically, the application procedure is fairly simple and takes only a few minutes to finish. You can apply for a title loan with most organizations online or by calling the lender's office.
Online loan applications are typically the quickest way to determine whether you've been pre-approved for the loan. Since time is usually of the essence when applying for an online loan, 5-Star Car Title Lonas provides rapid processing with minimal documentation, thus reducing the entire loan procedure to less than 5 hours.
It's important to note that these secured loans are appropriate for those with bad credit scores and typically don't require credit checks. Nevertheless, 5 Star Car Title Loans has the right to inquire about your credit history.
To apply, just head over to the company's website, and fill out the application form by submitting the required information.
Provide the Title to the Lender
Following the pre-approval procedure, an agent will contact you to review loan terms and monthly payments. You'll be required to pay us a visit at one of our local branches and submit additional documentation for further review — we'll discuss the necessary documentation later.
Once we verify all the documents and confirm the details necessary to satisfy our credit criteria, we'll do our absolute best to approve the loan ranging between $2,000 and $20,000. The full approval of the loan is followed by a contract signing, after which you can drive away in your vehicle with a check in your hand.
Signing the contract also places a lien on your title, showing that there's a debt or another owner, regardless of whether you're driving the car or not. Once you pay back the sum owed to the title lender, the lien will be revoked.
The Necessary Documents
We might request the following documents during the application process, so it's best to have them at hand:
State-issued ID — The majority of title loan companies demand that you provide a copy or a photo of your state-issued identification. Along with your SSN, this can also be your driver's license, passport, or any other similar document. Some might even request this during your online applications, so make sure that all four corners of the document are visible in the photo.
Proof of Income – You may prove your income using a number of papers, including pay stubs, bank statements, and tax returns. In order to demonstrate your ability to repay the loan within agreed-upon timeframes, direct lenders typically request some sort of income documentation.
Proof of Residence — You'll need to show proof of residence, and any paper in your name with a clearly visible address should do. This includes leases, utility bills, proof of homeowner's insurance, tax bills, and mortgage statements.
A Qualifying Car Title – Instant online title loan providers typically ask applicants to upload a photo of the qualifying car title as part of the application process because it provides important details about your car, like the year, make, and model, as well as the odometer readings.
Car Photos — In order for the loan specialists to assess your vehicle's condition and match it to the details on the previously provided qualifying vehicle title, the lender will want you to send photos of your vehicle. This will make it easier for the title loan provider to assess your eligibility and select the right loan amount and conditions.
Get your Money and Pay the Loan
Once everything is approved and signed, the money will be wired to your bank account within one business day. The exception to this rule is weekends, holidays, and all other days during which the ACH isn't clearing transactions. In that case, the loan will be directly deposited into your checking account the following business day.
It's generally considered sound to keep regular installment payments. If you happen to get the chance to pay the loan off early, that's great. 5-Star Car Title Loans doesn't charge any extra fees and penalties for early repayment. Once the loan is paid in full, the company will sign the release on the lien of your vehicle, and you'll receive your car's title in the mail.
What Happens if You Don't Pay
Depending on the lender, even 30 days after a missed payment may be considered a default on your collateral loan. However, most lenders usually grant a grace period after you have missed a payment.
At that point, your loan may be regarded as delinquent. Still, you'll probably be able to work with your lender to devise an agreeable payment schedule before your loan officially defaults. Depending on the lender, the type of loan, and the state where you live, you may risk losing your asset if your account becomes delinquent.
It's really important to read your loan contract's fine print, to better understand the terms of your loan's repayment and to review the regulations of the state you live in. For instance, based on the lender, the repossession of an asset could happen between 90 and 120 days after the borrower's last payment, and a lender may not always need to appear in court.
In some states, the lender might have to take legal action against you to secure repayment.
Four Times You Should Consider Getting a Collateral Loan
Collateral Loans, especially car title loans, are classified as personal loans, so you can use the loan amount in any way you see fit. Here are some of the most common use cases:
Covering Moving Expenses
Moving requires a bit more than simply paying the moving company. It also includes packing supplies, tape, boxes, plastic bins, bubble wrap, shipping your stuff to your new home, security deposits, and paying the lodgings — if you're moving long-distance. The price for long-distant relocation can easily reach up to $5,000.
Covering Medical Expenses
Admittedly, many healthcare and medical institutions and centers allow their patients to pay their medical bills in installments. However, having extra cash can provide peace of mind and allow you to cover those expenses, especially if you happen to have fallen behind on payments. The same applies to student debts.
Debt Consolidation
It can be difficult to keep track of several installment payments' due dates and interest rates as debts accumulate. You can refinance your debt by paying off all of your current commitments and merging all of their monthly payments and interest rates into a single, flat-rate payment by securing a collateral loan.
This is especially helpful for paying off credit card debt because those loans often offer far higher interest rates— up to 300% APR—than unsecured loans for those with bad credit.
Home Improvement Projects
If your credit score precludes you from applying for a Home Equity Line of Credit, vehicle title loans are an excellent alternative for funding home improvement or remodeling projects. This is especially true in cases when structural damage results from unnoticed shower leaks or other unforeseen home repairs.
To Help Purchase a Vehicle
You can apply for a car title loan and use the loan amount as the downpayment for another vehicle. Depending on the make and model, you may even get enough to pay for the other vehicle in cash fully.
Summary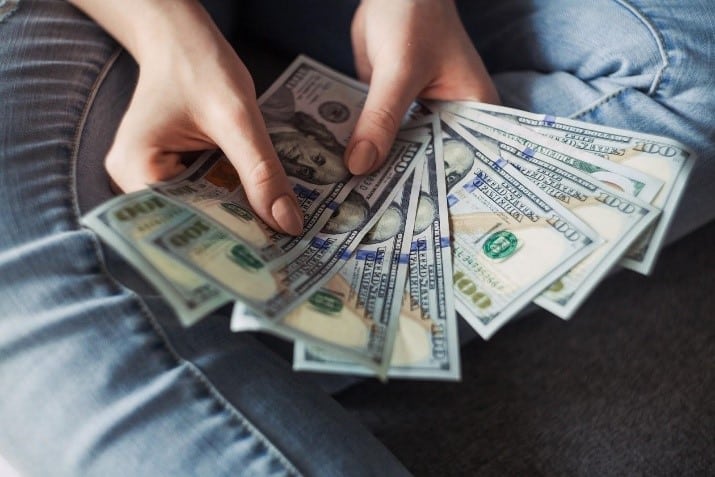 Source: Pexels
Online car title loans are a fantastic financing solution when you require quick cash to finance all your financial needs and emergencies or simply consolidate debt and work on improving your credit score.
If you're interested in getting an installment loan online, visit 5-Star Car Title Loans, or call us at (888) 309 0994. The company specializes in car title loans and installment loans online and will do its best to meet your needs and even help you on your journey toward financial well-being.