What Is A Secured Loan? How Does It Work? – 5 Star Car Title Loans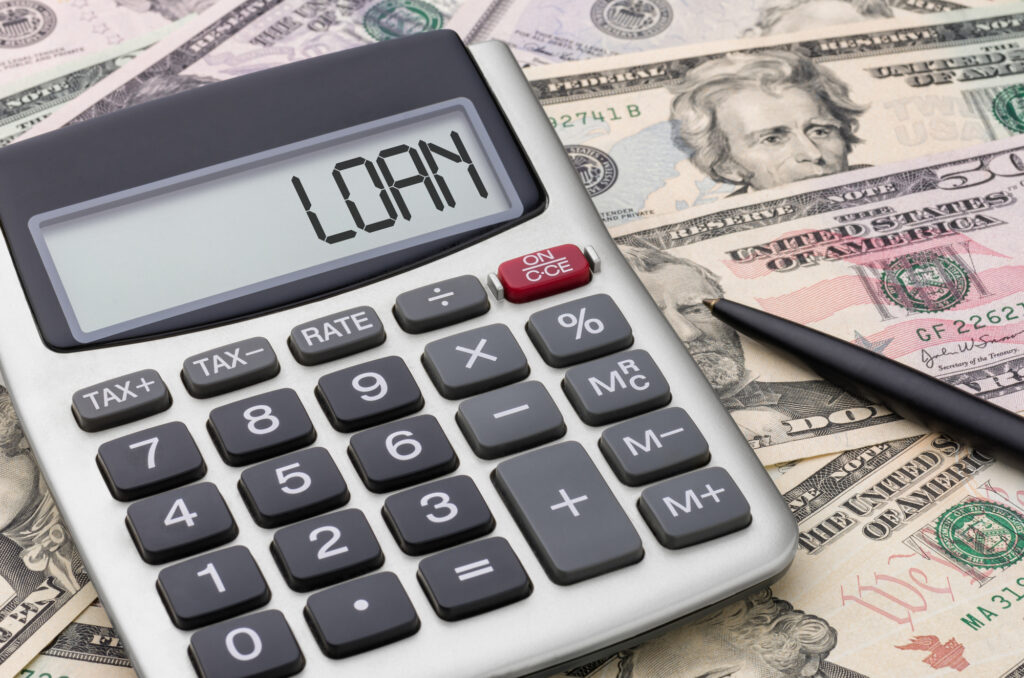 It's likely that you have already begun researching your choices if you need to borrow money. Many consumers choose loans available in two varieties: secured and unsecured. However, the distinctions between the two aren't always obvious.
This article will discuss secured loans, what they are, how they work, and how you can use your vehicle's title to obtain a secured loan. So, without further ado, let's dive right in.
What Is a Secured Loan?
Secured loans are exactly what they sound like—loans that are backed up by an asset or valued belonging, like real estate or a vehicle. The idea behind secured loans is quite simple: lenders accept collateral against a secured loan, thus incentivizing borrowers to repay the loan in time; otherwise, they risk losing the collateral.
Since they're backed by collateral, which is needed to obtain the loan, secured personal loans pose an extremely low risk to direct lenders. Consumers and borrowers, however, can't say the same because lenders have the authority to seize the collateral asset if borrowers skip monthly payments and default on their loans.
Furthermore, because lenders are required to match the value of the collateral that the borrower presents, the loan amount may be substantial. As a result, lenders typically provide competitive interest rates which are usually based on credit history and other financial factors.
In the end, secured loans often pose a better financial solution than unsecured loans, as they usually have lower interest rates and better repayment terms.
Types of Secured Loans
There are several types of secured personal loans, and they mostly differ in the type of collateral used and the loan amount you can get against your collateral deposit.
Car Title Loans
Car title loan companies provide secured loans in which you transfer the title of your vehicle to the lender in exchange for a loan, using your vehicle as collateral. The benefit of this financing method is that you can keep driving your car as long as your making timely installment payments with interest. Otherwise, skipping loan payments puts you at risk of defaulting, which implies losing your car.
Most car title lenders allow online pre-applications, applications, and document signing online, in-person, or even via mail. However, you still have to submit an application, the necessary paperwork for review, and go through an entire approval procedure before obtaining the loan.
Following the approval of your application, the funds will be deposited into your checking account, or savings account the following business day via ACH.
Mortgages
Like auto loans, online lenders and traditional financial institutions also offer mortgages, and, in most cases nowadays, the whole procedure can be completed online, through a courier service, or by mail.
These loans are frequently used to purchase real estate, in which case the asset being purchased serves as collateral. Mortgages usually need a down payment and a credit score check; people with bad credit scores are often denied this type of loan.
Home Equity Line of Credit
HELOC, or home equity line of credit, allows you to borrow against the equity in your home. Even traditional financial institutions typically offer online HELOC applications, while the final step of the application process may need a visit to the neighborhood branch office.
Home equity loans are excellent lending products with very competitive interest rates, which is why most homeowners use them for significant home repair projects. However, they also take into account information from your credit history. Additionally, you must have at least 15% equity in your home.
Pawnshop Loans
As the store keeps the item you pawned in exchange for the loan; pawnshop loans fall under the category of secured loans. But, of course, the loan amount, which typically ranges between 30 and 40% of the appraised value of your collateral, is significantly smaller.
Once the loan and any associated interest fees have been paid off, you can retrieve your collateral. However, if you don't repay your loan, the pawn shop will take possession of your collateral.
The pawnshop typically gives you notice, then gives you a "grace" time before having the legal right to sell your collateral at auction to make up for its losses. Additionally, you do not receive change from the sales.
Benefits of Secured Loans
Secured loans have immense benefits to borrowers, especially regarding loan options and repayment terms. Here's a full list of benefits:
Lower Interest Rates
Given how they're secured with a collateral asset, secured loans generally offer lower interest rates and overall better repayment terms. In addition, most lenders keep in check with the interest rate rules and regulations in their respective states, which enables them to offer lower rates and more competitive loan offers to their customers.
Bad Credit is Accepted
Getting standard bank or personal loans can be very challenging, especially when you have a poor credit score. Thankfully, individuals with bad credits score or a history of bankruptcy can still obtain secured loans.
This is particularly true with car title loans offered by 5-Star Title Loans Company. Auto equity loans are secured by vehicle titles, so credit history isn't a determining factor during loan prequalification and approval.
Quick Approval and Fast Funding
Obtaining a secured loan is not just simple but also fast. Most companies nowadays offer online loan applications, eliminating the need for a visit to the local branch office. Instead, simply fill out the application form online, and wait for a response from the financing agent.
You might have to submit additional documents and actually visit the branch office once you've qualified for the loan. However, many lenders allow users to complete the entire process online, via phone, or via courier services.
You can say goodbye to the hassles and lengthy application processes associated with traditional loans and enjoy a speedy and stress-free loan approval procedure. Furthermore, most companies can process the application within hours, leading to quick funding.
In most cases, the funding occurs within 24 hours after the loan has been approved. Companies tend to direct deposit the funds into your checking account. This, however, doesn't apply to weekends, holidays, and all other days during which ACH doesn't process transactions.
They're Beneficial to Your Credit Score
Improving your credit score doesn't happen overnight, but obtaining a secured loan and repaying it on time can benefit your credit score. Upon timely repayment, the lender might notify the Credit Bureaus and Federal Credit Union of your timely repayment, improving your credit score.
Additionally, you can use the loan to consolidate your debt into equal monthly installments at relatively more favorable terms. This, too, can have immediate beneficial effects on your credit score. There are also long-term benefits, like obtaining future loans with more favorable loan terms.
There's No Entrapment
The additional benefit of secured loans is that they're not intended to trap the borrower in more debt. Your asset secures your loan, and if you default, the lender can recuperate its funds by taking authority over the asset. Your credit score is likely going to suffer.
Other types of loans, especially those with variable interest rates, can convey the impression of inescapable, crushing debt. Luckily, that doesn't happen with secured loans. Most lenders are flexible and transparent, so you get to set the due dates for your installments, which allows you some flexibility that ought to keep you out of financial trouble.
They're Convenient
Since you can apply from the comfort of your home, a secured loan's simplicity and convenience are undeniable. Additionally, after selecting the loan amount and a payment schedule, your application can be reviewed in hours, and your loan amount deposited into your account in a matter of hours.
Secured Loans vs Unsecured Loans
Unsecured personal loans are loans that don't require any collateral, and their approval, repayment, and loan terms are based exclusively on your credit score. Most financial institutions perform a credit check to establish your creditworthiness, and if you have good credit—670 or higher— you'll likely get approved for your loan.
If your credit score goes above 740, a financial institution will likely offer a greater loan amount, with lower interest rates and more favorable loan terms. However, those with fair credit scores pose a greater risk to the lender and are more likely to obtain an unsecured loan with unfavorable terms—if they get approved in the first place.
Individuals with poor credit, whose credit score is lower than 580, are often straight out denied on their loan application, as they pose an immense risk to the lenders. Additionally, if you default on your loan, the lender can take you to court or sell your debt to a collections agency.
So, unless you have an exceptional credit score, secured loans are always a preferred financing option.
Secured loans are backed up by collateral, which eliminates the risk to lenders and provides those with poor credit scores with better interest rates and more favorable loan terms. The loan typically isn't based on your credit score—though the terms may be—but rather on the value of your collateral.
Additionally, most lenders dealing with secured loans don't perform in-depth credit checks. They do reserve the right to perform superficial checks with the credit bureaus to establish loan terms.
What Collateral Can I Use for a Secured Loan?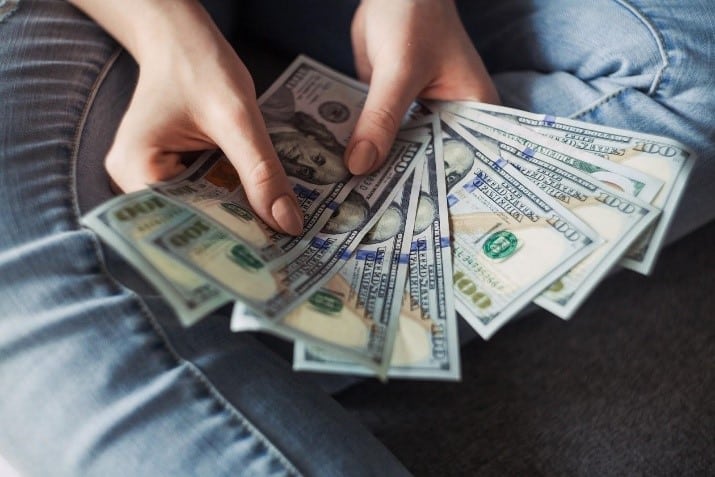 Source: Alexander Mils
You can use several different types of collateral to obtain a secured loan. Here's a complete breakdown:
Real Estate
Real estate is typically used as collateral when securing a mortgage or any other mortgage borrowing. This includes further advances and HELOCs. Lenders typically lend borrowers the fund to purchase the real estate, which is then used as collateral.
A mortgage also implies a lien against the property, and if the borrower stops paying the mortgage, the lender can foreclose the property. However, once you acquire some equity in your home, you can use the property to get a further loan or a HELOC. These types of loans are usually employed for major home improvements.
Valuable Assets
You can borrow against valuable assets such as fine jewelry, art collections, and even expensive wine collections. All of these luxury assets can be used as collateral for a loan. You typically give these to the lender for evaluation and receive a fraction of their value in cash. Of course, the lender holds onto the assets until your short-term loan has been repaid.
A portfolio of stocks or other investments may be used as collateral for some loans. Due to the possibility of both an increase and decrease in share value, certain risks are involved, such as the possibility that loan interest will outweigh investment returns. Only high-net-worth individuals with sizable investment portfolios may be eligible for and able to obtain these types of loans.
Vehicles
A car title loan often referred to as a vehicle title loan or a pink slip loan is an installment loan that requires you to submit your vehicle as collateral. For this kind of secured loan, the borrower must be the car's owner or owe very little to it.
People with poor credit or no credit can acquire cash and keep driving their cars since lenders like 5-Star Car Title Loans don't worry about their credit histories. The application process for an auto title loan is pretty straightforward and typically takes a few hours to complete.
Applying for a Secured Loan with 5-Star Car Title Loans
Applying for a secured loan with 5-Star Car Title Loans is pretty straightforward. You apply for the loan, the lender reviews your application, and based on their assessment, your loan is either approved or declined. Here's the breakdown of the process:
Apply for the Loan
It always pays to be aware of your credit score before submitting an application for any loan, secured or unsecured. You can check in without the help of your credit card company to see your FICO score using a free web service.
You can pre-apply online by completing an application form or by calling the 5-Star Car Title Loans at (888) 309 0994. You must be aware of things like your FICO score to complete the pre-application process, which just takes a few minutes.
Additionally, you'll have to provide basic information about yourself, like your name, contact information, and date of birth. The loan agent will review your application, determine whether you're eligible for a loan, and contact you by phone to finalize the loan process.
Provide the Necessary Paperwork
After your car title loan gets pre-approved, you have to provide the lender with some necessary paperwork. In most cases, you'll have to visit a local branch office, but some lenders allow you to complete this entire process via phone, on the lender's website, or via courier services.
In either case, you'll have to provide the following documents during the pre-application and loan application process:
State-issued ID — any government-issued photo document, like photo ID, driver's license, and passport, that can be used for identification. This might include your social security number.
Proof of Residence — You might need to produce proof of residency, depending on state law. Any document bearing your name—which must coincide with the name on your ID—should be acceptable.
Proof of Income — To demonstrate your capacity to repay the loan, certain lenders may ask for proof of your income. All acceptable forms of proof of income include bank statements, pay stubs, tax returns, bank statements, and pension statements.
Qualifying Title to the Vehicle — Since the vehicle is used as security, a car title is only needed to acquire a car title loan. However, if the car is not registered in your name, you cannot apply. Titles for motorcycles follow the same guidelines. Lenders could also need pictures of the car in addition to the title.
The lending company's agent must request delivery of the required paperwork to a branch office for additional review. The lender will issue a loan offer based on the evaluated information when all the paperwork has been examined and the loan has been approved. Once the loan has been approved, the company's agent will present you with the loan amount and loan terms.
Repay the Loan
If the loan terms and amount are acceptable to you, signing the contract is a short and simple process. Your financial details, including your checking account and routing numbers, must also be given to the lender.
Most internet lenders will transfer the money to the specified bank account within 24 hours (weekends and holidays not included). Now all you have to do is make regular monthly payments to repay your car title loan.
Why You Should Consider Car Title Loans as Your Security Loan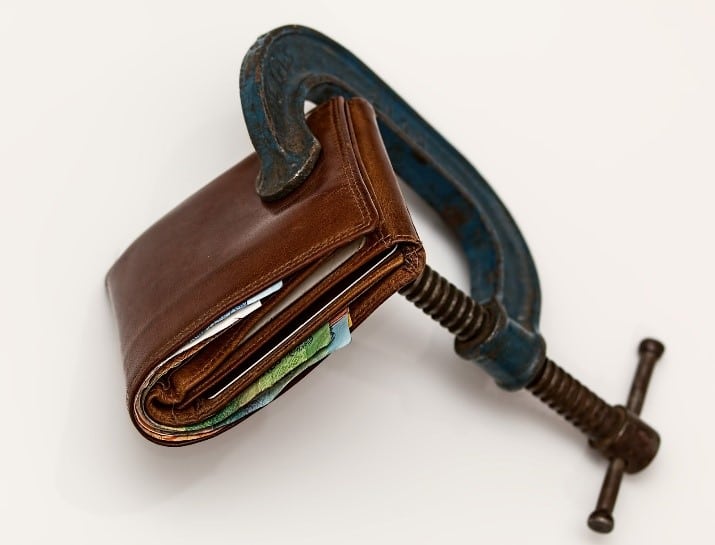 Source: stevepb
As we previously mentioned, secured loans offer many advantages over unsecured ones. But car title loans come with their own unique benefits.
For starters, car title loans are very flexible. The loan amount largely depends on the make and model of your vehicle, its age, and its current condition. Once the sum has been established, you can borrow against the whole estimated value or its fraction.
Even better, you can choose to make the title loan into a short-term or a long-term loan — up to 5 years, depending on the lender. The application process is extremely straightforward to complete, and you can check your eligibility without leaving the comfort of your home.
Once your loan has been approved, the funds will be deposited into your bank account typically within 24 hours. And the best part is that you get to keep driving your car. In fact, you can keep driving your car as if it doesn't have a lien on it for as long as you keep making timely monthly payments.
Once you repay the loan amount with interest, the lien will be removed, and the title of the car will be cleared. At that point, if you were financially responsible, your credit score bumped up a few points, and you'd be able to take another loan at more favorable loan terms.
Compared to other types of loans, like unsecured short-term personal loan options, which are typically associated with outrageous annual percentage rates and interest rates, car title loans are a superior lending product.
In fact, there's no entrapment, like prepayment penalties or minimum loan amounts, which makes them quite predictable and transparent. These features give you a great deal of financial stability when combined with the flexibility of your loan terms.
Reasons to Get a Car Title Loan
Customers who require immediate access to funds but may lack the necessary credit to obtain a loan from a typical financial institution can apply for a car title loan. These types of loans are still considered to be personal loans; therefore, their use isn't restricted.
Debt Consolidation
It can be difficult to keep track of multiple payment due dates and interest rates as debts accumulate. You can refinance your debt by paying off all of your current commitments and merging all of your monthly payments and interest rates into a single, flat-rate payment by securing a car title loan.
This is especially helpful for paying off credit card debt because those loans often offer far higher interest rates than unsecured loans.
Home Improvement Projects
If a bad credit score stands between you and a Home Equity Line of Credit, a car title loan can be a wonderful choice for financing home improvement or repair projects. This is especially true when there is urgent repair work or structural damage.
Medical Expenses
Even if the majority of hospitals let their patients pay for their medical bills on a monthly basis, a decent car title loan might be a preferable financing choice. The same is true for student loans, auto repairs, or moving, which can cost up to $5,000.
Summary
In conclusion, secured loans are loans backed by a collateral asset. Mortgages and HELOCs are the most common type of secured loans. However, if you're in need of quick financing, resorting to a car title loan is perhaps a more favorable option due to a quicker approval process and greater flexibility.
If you're interested in getting a car title loan, visit 5-Star Car Title Loans, or call us at (888) 309 0994. The company specializes in car title loans and installment loans online and will do its best to meet your needs and even help you on your journey toward financial well-being.