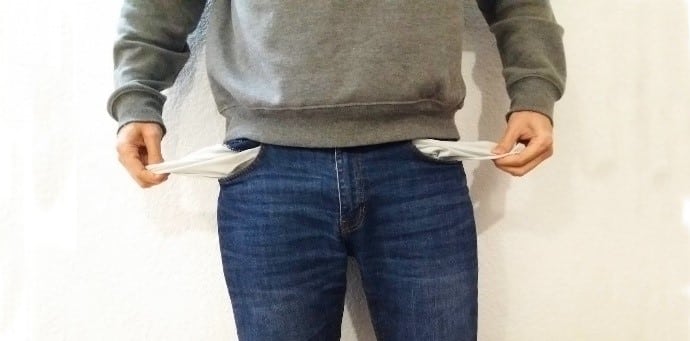 Securing a personal loan with a traditional financial institution, such as a bank or a credit union, is nearly impossible if you don't have a bank account. Luckily, lenders such as 5 Star Car Title Loans don't have this requirement, and you can obtain a fast loan for bad credit even if you don't have a bank account.
Millions of Americans don't have banking accounts for numerous reasons. Some don't have access to adequate banking services, while others simply prefer to strictly carry and use cash.Finding a lender that doesn't require that you own a banking account is actually easy, but it implies knowing the difference between different loan products offered by non-traditional lenders. In this article, we'll discuss various loan types and how to get a loan without a bank account.
Steps for How to Get a Loan Without a Bank Account
Before we dive into specific step-by-step instructions on how to get a loan without a bank account, it's important to distinguish between different loan categories offered by lenders. Traditional lending institutions offer two categories of loans: unsecured and secured loans.
Unsecured loans are loans that don't require borrowers to submit any collateral, such as a property or a vehicle, in order to secure a loan. Instead, these loans are granted "in good faith", and the eligibility is based on your credit score, credit history, income, and income-to-debt ratio.
Unsecured loans are typically installment loans repaid over a period of two to seven years, and their interest rates are based on your credit score. Borrowers with higher credit scores tend to get loans with more favorable loan terms.
This category of loans typically includes various types of long-term and short-term loans, such as personal loans, credit cards, student loans, medical loans, and cash advances. Additionally, nearly all traditional lenders offering unsecured loans require that you have a checking account.
On the other hand, secured loans require collateral in the form of property or vehicle, which the lender can seize if the borrower defaults on the loan. And since secured loans are backed up by collateral, your eligibility for a secured loan isn't determined by your credit score.
Please note that that doesn't mean that the lender won't inquire about your credit score. In fact, most lenders will perform soft credit checks and use your credit report to formulate a loan offer with the best interest rates and loan terms.
Secured loans include various types of long-term and short-term loan options, such as mortgages, car title loans, home equity loans, secured personal loans, and secured credit cards. Most traditional lenders offering secured loans will require that you have a banking account.
However, obtaining a secured loan, such as a car title loan, from a non-traditional or online lender requires no bank account. In fact, auto title loans and pawn shop loans are typically the most common loan products obtained from non-traditional and online lenders.
Below, we'll discuss the steps for obtaining a loan without an active bank account.
Step 1: Apply for the Loan
Applying for a loan from a traditional lender would imply a visit to the lender's local branch office. However, many modern lenders these days, 5-Star Car Title Loans included, offer online application forms and pre-approvals that allow you to apply from the comfort of your home.
This means that you can apply in one of three ways: by submitting a pre-application online, via phone, or by visiting a local branch office. Online applications are, by far, the most convenient, so simply visit the company's website and fill out the online application form for a car title loan.
To fill out an application form, you have to provide some basic information about yourself and the vehicle. This includes your name, phone number, residency, and the vehicle's make, year, and model.
Upon receiving your online application form, one of our loan agents will review the information and establish your eligibility. If you're eligible for a loan, they'll give you conditional approval.
Step 2: Provide the Necessary Documents
Once our loan agent pre-approves your loan, our company representative will call you to finalize the loan application process. This includes you providing the lender with several necessary documents that require further reviews and evaluation before your loan can be approved. These documents include the following:
State-issued ID — You'll have to provide the lender with an official, state-issued document that can be used for identification purposes so that the lender can confirm your identity and whether you can legally enter the contract. These documents include either a Photo ID, a passport, or a driver's license. You may also need to provide your SSN (social security number).
Proof of Residency — Lenders require proof of residence to confirm that you're living in the state in which the loan is being granted, thus ensuring that the loan is compliant with all of the state's laws and regulations. Any document with your name and address on it will suffice, including utility bills or lease contracts.
Proof of Income — Most lenders require that you submit proof of income, which signals your ability to repay the loan. This includes bank statements, pay stubs, tax reports, and pension documents.
Lien-free Car Title — Car title loans rely on your car as collateral, but instead of depositing your car, you'll need to provide the lender with a qualifying title to the vehicle. A lien-free car title assures lenders that they alone have the claim to your car in case you default on the loan.
Proof of Vehicle Insurance — Some online lenders mandate that you submit proof of insurance, attesting that your car is road legal, safe to drive, and registered to the state in which the loan is being processed. The latter is super-important to avoid any potential legal issues with the loan.
Photos of the Car — Some lenders will insist that you submit photos of your car from all angles so that they can assess the vehicle without sending someone to inspect the car in person. Other companies will insist on physical inspections, and a rare few will request both the photos and the physical inspection of the vehicle.
Once you deliver all the necessary documentation to our branch office (or via postal or courier services), our loan specialists will evaluate your application and approve the loan. Then, they'll contact you via phone to make a loan offer based on the assessed information.
Get you Funds
If you find loan terms and loan amounts acceptable, signing the contract is pretty straightforward. You would typically need to provide the lender with your banking information, such as checking or savings accounts and routing numbers. However, if you don't have a banking account, the lender will provide you with a MoneyGram reference number, so you can access your funds at any MoneyGram location.
Either way, most online loan providers will deposit the funds within 24 hours following approval—weekends and holidays not included. All you have to do now is focus on repayment and make your timely monthly payments before the due date expires.
Please remember that the lender has the right to seize your vehicle if you default on the loan. Some lenders will typically provide you with a grace period after you default, allowing you to repay the loan as a lump sum.
In case you're struggling with personal finance, and can't make your payments, contact your lender and discuss refinancing your original loan. 5-Star Car Title Loans encourages customers to repay their loans on time and as soon as possible. The company doesn't impose any prepayment penalties on borrowers who repay the loan before schedule.
Additionally, repaying the loan on time, or even sooner, could benefit your credit score. Some lenders will notify credit bureaus about your timely payment, which can boost your credit score, allowing you to obtain future loans with more favorable rates and terms.
Personal Loans for Bad Credit
Personal loans for bad credit are among the best solutions to your financial problems compared to other loan products, especially since they're specifically designed for individuals with bad credit. Despite them being marketed as loans that don't require a credit check, most lenders still perform so-called "soft credit checks."
These inquiries about your credit score and credit history won't adversely affect your credit report in any way. Personal loans for bad credit fall under the aforementioned categories of secured and unsecured loans.
Unsecured loans for bad credit, unlike secured loans, don't require collateral. Still, they're often associated with high-interest rates and often limited loan amounts, both of which significantly depend on your credit score.
Most lenders require a minimal credit score of 580, but some accept 500-FICO scores. As a high-risk customer, lenders will charge higher interest rates the closer you are to the lower limit. Missing payments and defaulting on unsecured loans will likely send the debt to collections, which will hurt your funds and credit score.
However, since you're already researching personal loans for better credit and you're confident in your ability to repay, why not obtain a secured loan? Since you're offering collateral, the loan terms might be more favorable, and the loan amount might be more substantial. You'll find a list of different personal loans for bad credit below.
Car Title Loans
We already mentioned car title loans, but let's dive deeper into loans offered by 5-Star Car Title Loans. Car title loans are secured loans since they're backed up by collateral, in this case, your car, van, or even motorcycle. In simpler terms, you transfer the qualifying title to the lender in exchange for a loan.
These types of loans are beneficial for several reasons. The application and approval process don't take more than a couple of hours to complete; the money is usually deposited within 24 hours or on the next business day, and the best part is that you continue to drive your car for the duration of the loan.
They offer more favorable loan terms than typical unsecured loans, and they're much easier to qualify for. However, the drawback is that you might lose your vehicle if you default.
Pawn Shop Loans
A pawn shop loan is a type of secured loan, as the shop gets to keep the item you pawned in exchange for the loan. Of course, the loan is significantly smaller than the appraised value of your collateral, usually sitting at 30% to 40%. You can reclaim your collateral once you've repaid the loan, and all associated interest rates, which are in a somewhat reasonable range.
However, defaulting on your loan means that the pawn shop claims ownership of your collateral. You're usually given a notice, followed by a "grace" period, after which the pawnshop has legal rights to auction your collateral to recover its losses. And you don't get the change from the proceeds.
Secured Credit Cards
Not exactly a loan, but a worthy mention. Secured credit cards, or prepaid debit cards, are a type of credit card that have more favorable interest rates but require collateral. It offers limited funds, but convenience isn't its primary purpose; fixing your credit report by making timely payments is.
Credit Builder Loans
Credit builder loans are designed to help borrowers rebuild or improve their credit scores. They work just like typical loans but in reverse; the borrowers are required to make installment payments to pay off the loan before they can access the funds.
The financial institutions offering these credit builder loans typically hold the deposited loan funds in a savings account until the loan is paid off. Timely and successful repayment is often reported to credit bureaus, which helps borrowers improve their credit score.
In fact, these loans are often used by borrowers with a very limited credit history or poor credit scores looking to improve their creditworthiness.
Payday Loans
Payday loans, also known as cash advances, are short-term unsecured loans that are specifically designed to cover smaller expenses by your next payday. Unfortunately, they have a reputation for being "predatory loans," as they often come at exorbitantly high-interest rates, sometimes as high as 300%, which may end up costing more than the original loan amount.
The worst part about these is that payday lenders usually require access to your bank account so that they may withdraw the loan amount from your next paycheck. Considering that the interest often costs more than the original loan amount, it's easy to get caught up in the loop of using cash advances, so they're best avoided.
Where Can I Get Cash Loans Without a Bank Account?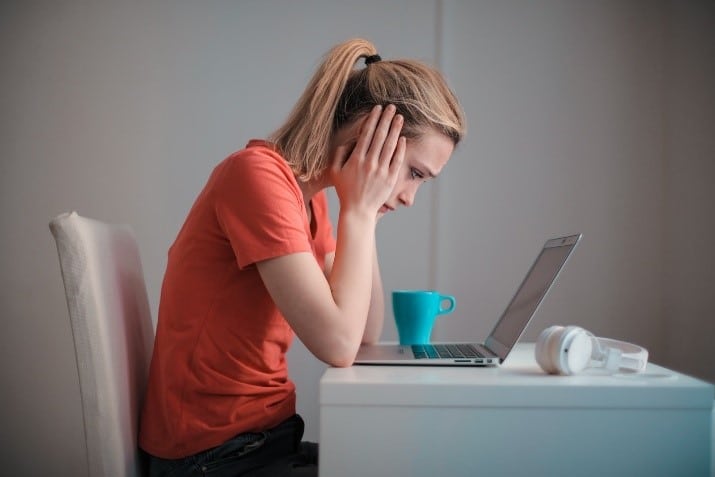 Most online lenders don't require that you have an active bank account to acquire a loan. Instead, they rely on P2P payment and money transfer companies, such as MoneyGram, to deliver your funds.
For example, if you obtain a car title loan from 5-Star Car Title Loans, stating that you don't have an active bank account, the lender will provide you with a MoneyGram reference number. That way, you can visit one of MoneyGram's locations and obtain your funds.
Other options are pawnshops, which will take your valuable property and offer a cash loan amounting to a fragment of your collateral's worth; payday companies which often impose very high-interest rates; friends and family; or credit unions. The latter might inquire about your credit history more thoroughly.
Ultimately, obtaining a secured loan, such as a car title loan for bad credit, without an active bank account, is much better than unsecured loans or payday loans.
FAQ
Here are some of the most commonly asked questions about getting loans without bank accounts:
Q: Can I get a loan with just my SNN?
A: Unfortunately, while your social security number is an important piece of information, it alone isn't enough to qualify for a loan. Lenders require additional information, such as name, residency, employment status, income, and credit history.
Q: What is the easiest loan to be approved for?
A: Secured personal loans from online lenders can be approved quickly, with very minimum documentation and a soft credit check. However, these loans might come with higher interest rates, but they're often more accessible to borrowers with lower credit scores.
Payday loans are short-term unsecured loans that are typically due by your next pay period. However, they're associated with exorbitant interest rates and fees, which makes them very expensive, and only usable as a last resort.
Q: Can I get a loan with a 500 credit score?
A: Yes, you can. While it might be more difficult to secure a loan with such a low credit score, it's not impossible. Online lenders are typically more willing to approve loans to lenders with poor credit, though at higher interest rates and less favorable loan terms.
Q: What is the lowest credit score?
A: The lowest credit score you can have is 300. These are calculated based on several different factors, including your payment history, amount of debt, and length of credit history. A score of 300 is the lowest possible on the FICO credit score scale, while a score of 850 is considered perfect.