5 Star Car Title Loans Google Reviews:
There is never a wait time here, and they are friendly and provide fast loans advance! You should definitely stop by!
Nola Henderson
11:24 04 Jun 21
It was a very easy and simple application process. On top of that, their people were very friendly and always quick to respond to our needs.👍👍👍
George Marquez
14:48 27 May 21
I was so stressed to be getting a loan but I guess I lucked out finding 5Star Car Title Loans because they made it so simple and took all the hassle out of the process. AMAZING COMPANY!!!
Isaac Bailey
07:19 05 Mar 21
5 Star Car Title Loans is a great company I highly recommend them if you need to borrow emergency cash and want to receive great service!
Dawn Hicks
04:57 20 Jan 21
Had an awesome experience. Everything was explained to me step by step. I felt very comfortable during the process. I would highly recommend 5 star car title loans in san Jose.
Boris Bobby
12:22 31 Dec 20
Easiest collateral loan out there! You start online and then get most of it done over the phone. It was so convenient and makes me want to choose them again if I need to borrow cash.
Kaitlin Rowland
08:19 30 Dec 20
I never write online reviews but I was so impressed with the service I got that I just wanted to share that these guys are great and they deserve all the praise! Friendly, funny, and courteous bunch of people!
Marquardt Pritchett
05:37 22 Dec 20
The reps took time to explain new promotional events that would benefit us which we greatly appreciated. Highly recommend for car title loans in San Jose.
Helvi Holappa
11:33 27 Nov 20
My brother told me about auto equity loans he got them a few times before.. I just finished the process today and must admit it's very easy. Much easier than I expected!
John Kulas
12:04 14 Sep 20
Using your car as collateral can be a good solution for instant cash.
Veronica Dogher
16:35 06 Sep 20
People with bad credit should look into 5 star loans they are very good and the service is simple and straightforward. I will definitely recommend them to family and friends in the future.
mae powell
10:52 26 Aug 20
My daughter will join a beauty pageant in San Jose. I want to support her dream, so I signed a title loan with 5 Star Car Loans so that I can provide for her needs.
Dorothy Mackay
06:37 17 Jul 20
I'm short with cash and needed to pay something. With a low credit score, I decided to take a low credit loan with 5 Star Car Title Loans Miami.
Susan Flores
06:07 04 Jun 20
The one thing I like to get motorcyle loans for is travelliing. The cash covers all my expenses.
Ronald Todd
13:31 17 Mar 20
Thanks to an instant online title loan, I was able to load the family into the car and drive across state to surprise Mom on her 75th birthday.
Reed Crowell
04:22 11 Feb 20
I'm very satisfied with the way Bryan handle my loan, he was very helpful and made the process very easy. He was very professional.
miguel rodarte
19:27 08 Nov 18
I reached out to several well know Title Loan Companies who were not able to help me because I didn't have the actual title on hand. Then Bryan Solis reached out to me, requested a few items of information in less than a day I received the money I needed. Thank you!
Elizabeth Arellano
20:38 07 Nov 18
About This Location
RVIS Registration Service provides registration services for 5 Star Car Title Loans customers. The store is located at 1670 Berryessa Road, near the intersection with Lundy Ave. If you live in San Jose and in need of registration services, stop by RVIS Registration Service that works with 5 Star Car Title Loans in San Jose. RVIS Registration Service provides our clients with unmatched customer service. 5 Star Car Title Loans does not issue loans at this location.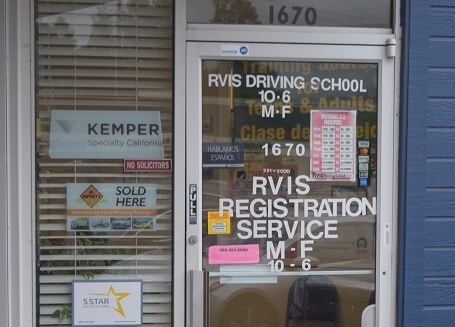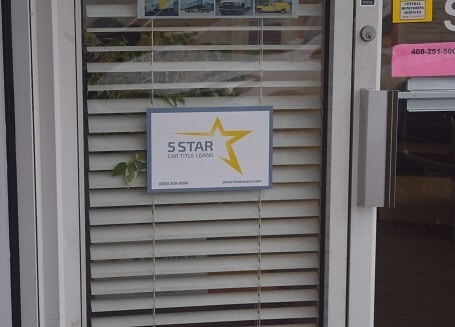 5 Star Car Title Loans in San Jose
Do you live in San Jose, California but you're short on money this month? If you own a private car, we might be able to help you out with a quick personal loan from 5 Star Car Title Loans in San Jose. Send us your application and let's talk!
If I Haven't Finished the Financing on My Car, Can I Get an Auto Title Loan?
Contact our office at 5 Star Car Title Loans in San Jose and we will try to prepare an auto title loan for you that will help you finish off your car financing. With the money left over after finishing your car payments, you can buy anything you want. The way to get started is to submit an online car title loans application. We're here to answer any questions you might have.
What Are the Reasons that Car Title Loans Are Better than Getting Payday Loans?
Car title loans are in higher amounts than payday loans, so if you want to use the money to pay old bills or cover expenses, they are the best. Also, along with getting more money, they're also easier to pay off. The loan amount is spread out over a longer period, with one payment being due each month. When you are at the end of your contract, your loan is free and clear. That's one of the big differences between car title loans and payday loans It's difficult to ever get a payday loan paid off, because each time you take a new one the period begins over from the start. And as mentioned, they are very small loans compared to car title loans. For more details on car title loans, contact our office at 5 Star Car Title Loans in San Jose: (408) 582-7126.
Do California Title Loans Have Hidden Fees and Costs?
No, California title loans from 5 Star Car Title Loans in San Jose do not have hidden fees. We are very clear up front about all the costs so you can budget carefully. Give us a call for more details on California title loans.
What About Prepayment Penalties on Auto Title Loans?
Go ahead and prepay your auto title loan whenever you want. With auto title loans from 5 Star Car Title Loans in San Jose, you can be sure you will not be charged a fee or prepayment penalties for early payback.