5 Star Car Title Loans Google Reviews:
I talked to many lenders before 5 Star but they felt the most honest and kind so went with them. I think it was a great choice and I am satisfied with the service I've been getting here.
Carolyn Jasmine
11:47 07 Jan 21
They make sure you walk out with what you need and they work hard for it. Great attitude by all the loan reps here and they truly care about you like you're family. This is a great place to borrow money against your car.
Joe M. Pavone
08:33 29 Dec 20
You waste no time here it is all very simple to obtain a quick loan. The people here help you and are very nice. I thank them for everything.
Johnny Horton
05:18 19 Dec 20
Not many companies offer a loan with bad credit in Whittier. Glad I found these guys they really helped me out with everything. Thank you guys!
Jan Skinner
07:09 01 Dec 20
I ran out of cash, and I have to pay my credit card bill tomorrow. I immediately went to 5 Star Loans Whittier to sign a loan. Good thing, they are fast!
Raymond Goff
07:34 03 Jul 20
Bad credit loans are the saving grace for those who have low credit scores like me.
Cynthia A. Allen
13:23 28 May 20
I signed a car title loan with them so I can pay for my annual insurance policy. I'm just glad I finished within an hour because I have another appointment. I arrived 10 minutes early for my next meeting.
Mason Wilding
10:36 23 Apr 20
My mom got a title loan from them before. Now, I'm getting one. I now know why my mom recommended these guys. They helped me understand the contract and I'm all set! Superb customer service as well.
Jason Sechrist
09:05 19 Feb 20
I need my big rig for big hauling jobs, but now I found something else I could use it for - to get fast money! I got a big rig title loan and used the money to pay off my old bills that were bugging me every month.
Goddard Driskill
08:19 31 Jan 20
I feel really lucky! I got enough money from car title loans online to pay for my school tuition! See! I'm smart already!
Patricia Portillo
22:25 16 Jan 20
Easy process and fast check my car and get Vin verification done ✅ that a lot saving time
About This Location
AmeriGo Services provides registration services for 5 Star Car Title Loans customers. The store is located at 14030 Lambert Rd, near the intersection with Calmada Avenue. If you live in Whittier and in need of registration services, stop by AmeriGo Services that works with 5 Star Car Title Loans in Whittier. AmeriGo Services provides our clients with unmatched customer service. 5 Star Car Title Loans does not issue loans at this location.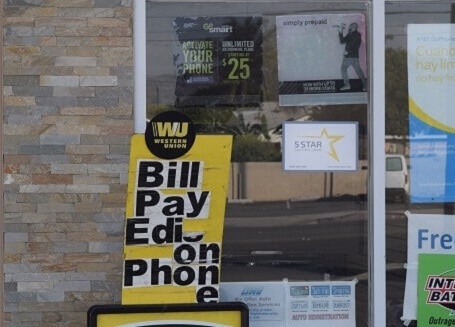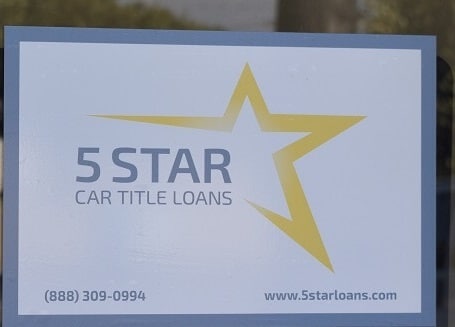 Whittier, California
In order to encourage immigrants and others to become self supporting farmers, the United States government gave away land to anyone who had never taken up arms against the government. In this way an immigrant from Germany, Jacob Gerkens, acquired 160 acres of good farmland. A community of Quakers from back east purchased and expanded the property to 1,259 acres with the intention of establishing a town based on Quaker principles. They built a town and eventually named it after the Quaker poet, John Greenleaf Whittier. They also founded Whittier College, which was originally Whittier Academy, and has been in operation since 1891.
Getting By in Whittier
It seems like every day the prices for basic commodities are becoming more and more expensive. As hard as you work at your job, sometimes it just isn't quite enough to make ends meet. And then on top of that, if you get hit with expenses that you didn't know about life can get tough. If you've come to a place where you need more money and you don't know where to get it, you'll be happy to know about 5 Star Car Title Loans in Whittier. We give loans to people who own cars that have good value. The money can be used for anything you need or just to help you get by until your next salary arrives.
How to Apply for 5 Star Car Title Loans in Whittier
Fill in an online form and send it in to 5 Star Car Title Loans in Whittier. We'll go over the details of your car and get a current assessment of its value. We'll also need to check out your ability to repay a title loan. If you can meet our basic credit criteria, if your vehicle has enough equity and if you can pay us back, we will be happy to contact you to set up a meeting. If you are approved for a car title loan, you will get a minimum of $2,600.
Keep Your Car with You
If your request is approved, we will use your car to secure the loan from 5 Star Car Title Loans in Whittier, but we don't take your car! We'll be a lien holder on your title so you can keep the car to drive wherever you need to go.