Title Loans in Cocoa Beach, 32931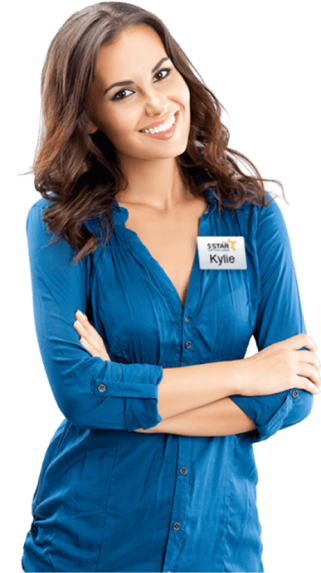 Customer Centered Service

Providing excellent customer service and a positive loan experience is 5 Star Title Loans top goal and we work tirelessly to make this happen for each and every customer.

Loans for Low Credit Score

We don't like turning away customers simply for having a bad credit score. We will work hard to get you a loan regardless of your bad credit.

Easy Application Process

We understand the urgency when getting a loan, so we offer simple options for applying. You can choose to apply either by phone or online.
Products

Car Title Loans

Payday Loans

Bad Credit Loans

Personal Loans

Online Title Loans

RV Title Loans

Process

Apply by phone or online

Complete all necessary requirements

Visit our local Vehicle Inspection Center if needed

Get your money

Requirements

Car details

Personal details

Car title

Identification

References

Benefits

Keep driving your car

No prepayment penalties

No hidden fees

Quick funding

Personable service
Nearest Locations
5 Star Car Title Loans in Cocoa Beach, FL
Cocoa Beach Florida has a splendid view of the ocean. While the residents enjoy the serene surroundings, the inevitable financial emergencies loom. And to tackle such situations, you need emergency funds which, sadly, a lot of Americans lack.
Therefore, people borrow money in the form of favors or traditional bank loans. Although bank loans are famous, they are hard to get for some people (due to long waiting times and strict credit criteria). So, people who wish to get money on short notice usually look for short-term loan options.
And one such alternative is getting an auto title loan. In the wake of this, 5 Star Car Title Loans presents flexible and affordable title loans that can assist you in getting access to instant cash.2
What are Title Loans?
Auto title loans, otherwise known as pink slip loans, vehicle title loans, or vehicle equity loans, are short-term loans that use the borrower's vehicle title as collateral. Since they use collateral, they fall under the category of secured loans.1
How Do Car Title Loans Work?
Title loans have a straightforward working model that starts with the borrower applying for a loan. Although it is not the only condition, the borrower must have a vehicle title in his name to apply for a loan.1
Once the borrower applies, the lender checks the eligibility of the borrower. If the borrower qualifies, the lender puts a lien on the car title and lends money in exchange. The borrower can take the money as well as the car with him but he has to pay the loan in installments.1
After complete payment of the whole loan amount (and the interest rate), the lender removes his name from the title and the borrower becomes the sole owner, once again.1
Important Documents For Getting a Car Title Loan in Cocoa Beach
Some documents have been marked as essential under Florida title loan laws implying that anyone who wants to get a title loan in Florida, must have those documents ready. The list of those documents includes:1
A clear vehicle title
You must have a clear vehicle title in your name with no liens on it. In short, you must be the sole vehicle owner.
Income Proof
Income proof can be your bank statements, pay stubs, tax returns, compensation letters, etc. Usually, those who offer title loans need an official record that you have a steady income.
Residence Proof
Either share your utility bills or mortgage agreements as proof of residence. Alternatively, you can also use rental/lease agreements or mails received (with your address on them).
Latest Photos of Your Car
Some latest photos of your car from different angles will be required. The photos must cover all the angles, VIN as well odometer readings of the vehicle.
A Valid Government-issued ID
Your driver's license, your passport, or any other government-issued ID with your photo on it will work.
Can I Get Cocoa Beach Title Loans Even if I Do Not Have a Bank Account?
Having a bank account is not one of the prerequisites. A bank account is only needed to either receive the loan amount or to repay it. Since in the present times there are various title loan services offering other methods through which the loan can be received or repaid, the presence or absence of a checking account hardly matters.
You can easily qualify and get a car title loan even if you do not have an account in your name. To receive the money, you can get a mailed check or collect cash from a participating location. As far as loan repayment is concerned, you can make the monthly payments by:
MoneyGram wire transfers

Cash at payment stores

A mailed check

Through phone

Online payment
Can I Qualify for a Title Loan Even With a Bad Credit?
Unlike a traditional bank loan, the eligibility for payday loans and car title loans does not get impacted by bad credit history. So, people with bad credit might qualify for a title loan.1
Usually, a title loan does not require a credit check, there are some cases when a routine credit check is performed. No matter what the case is, if you have a car with adequate equity in it and can demonstrate a strong ability to repay the loan, you can certainly get a loan.1
Can I Keep Driving My Car After I Receive Approval for a Vehicle Title Loan?
Yes, you can keep driving your car.
5 Star Car Title Loans do not require the customers to submit the keys or the car. As long as you pay your loan installments on time, you can continue driving your car.
How Do I Apply for Car Title Loans in Cocoa Beach Florida