Title Loans in Carmichael, 95608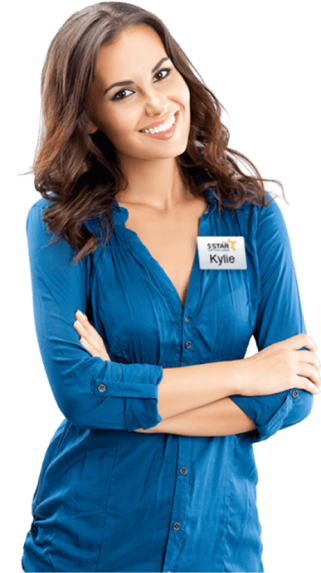 Customer Centered Service

Providing excellent customer service and a positive loan experience is 5 Star Title Loans top goal and we work tirelessly to make this happen for each and every customer.

Loans for Low Credit Score

We don't like turning away customers simply for having a bad credit score. We will work hard to get you a loan regardless of your bad credit.

Easy Application Process

We understand the urgency when getting a loan, so we offer simple options for applying. You can choose to apply either by phone or online.
Products

Car Title Loans

Payday Loans

Bad Credit Loans

Personal Loans

Online Title Loans

RV Title Loans

Process

Apply by phone or online

Complete all necessary requirements

Visit our local GPS Installation Center if needed

Get your money

Requirements

Car details

Personal details

Car title

Identification

References

Benefits

Keep driving your car

No prepayment penalties

No hidden fees

Quick funding

Personable service
Nearest Locations
5 Star Car Title Loans in Carmichael, CA
When you are facing financial difficulties without any solution in sight, an auto title loan might be your last resort. It is usually the ideal solution when you urgently need money but want to avoid taking a long-term debt.
An auto title loan is issued for a short period generally 15-30 days or a couple of months. It is one of the few options where you can get a short-term loan despite your bad credit history.1 Moreover, you can keep driving your car after you get the money!
Thus, you may want to consider getting a title loan when you aren't eligible to get a traditional loan or borrow from friends and family. In that case, you can rely on 5 Star Car Title Loans for your short-term financing needs. 
Auto Title Loans In Carmichael, CA
The short-term cash title loans (also called pink slip, title loans, or auto equity loans) are issued regardless of your credit history.1 They are based on your car's title as the collateral. However, you must fulfill some key requirements such as:
Have a lien-free car title in your name 
Be of legal age to enter into a car title loan contract
Must have a valid government-issued ID
Provide income proof to demonstrate your ability to repay the loan 
If you meet the required qualifying criteria,1 you can easily borrow cash from the trusted lenders at 5 Star Car Title Loans. 
How Does The Title Lending Process Work?
The title lending process works much quicker than applying for small business loans, personal loans, or any other type of loan from banks.
For example, personal loans or small business loans typically take longer to get approved. Whereas, you can simply apply online and get started within 5 minutes.2In addition, you can expect the money in your bank account on the same day after approval.2
Thus, it is helpful to apply for a car title loan, when you need financing for your immediate cash needs. This way you don't have to undergo a long and grueling process for getting a bank loan. 
However, you must ensure to submit valid documents and timely repay the debt as defaulting may lead to vehicle seizure.4
What Do You Need To Be Approved for a Title Loan in Carmichael, California?
At 5 Star Car Title Loans, we have a simple, smooth, and straightforward loan application process for pink slip collateral loans. All you need to do is follow three easy steps:
Fill Out Our Online Application Form
To apply for a title loan you don't need to visit the lenders directly. Instead, you can submit the loan request online on the 5 Star Car Title Loans website. 
All you need to do is fill in your details and submit your application and our team will reach out to you. 
Submit The Required Authentic Documents
To get the loan acceptance, you will need to submit various documents such as:
Car title certificate

Vehicle registration

Proof of income (i.e., salary slips, bank statements, income tax returns, etc.)

Driver's license or other government-issued ID

Residency proof (i.e., utility bills, rental agreement, etc.)

Car's pictures for an online assessment

Proof of car insurance
It is crucial to ensure that all the documents submitted must be original and valid for speedy assessment and loan approval. Our team follows the highest industry standards during the car appraisal to determine your vehicle's accurate market value.
Our team will assess your documents and provide an estimate of the amount you can get. As soon as the loan acceptance has been granted, you can expect to receive money in 24 hours or less.2
You can visit your nearest branch to pick up your check or get the money directly deposited in your account.
Can I Get A Fast Loan With Bad Credit History?
Yes, you can!1
When you want to borrow money fast but have a poor credit score, it may become challenging to get a loan. Most financial institutions require a high credit score for granting loans. 
However, by using your car's lien-free title, you can get a cash title loan for a short period. For this, you need to provide valid documentation to fulfill the minimum eligibility prerequisites.1
Thus, even with a poor credit history, you can still obtain a cash title loan.1 And, if you have any questions, schedule a same-day consultation with our leading experts at 5 Star Car Title Loans. We offer quick pink slip loans in Carmichael at competitive interest rates.
How Much Money Can I Get With A Car Title Loan In Carmichael, CA (95608)?
There is no minimum loan amount when it comes to cash title loans. You can generally obtain cash title loans amounting to 25% to 75% based on your car's value.1 
Thus, when you apply for a pink slip loan in Carmichael, CA, our team will utilize various methods to assess the fair market value of your vehicle.
The vehicle's worth is generally calculated based on the following factors:
Age of the vehicle

Car year and model 

Car's mileage 

Car's overall condition
Thus, if your car is fairly new or in good condition, you might be able to get your desired loan amount. However, if you have an old car you may get a minimum loan to cover your emergency expenses.
Frequently Asked Questions
What Can I Use The Funds From Title Loans For?
The funds from title loans are not restricted to being used for any specific purposes. Thus, you can use them as pers