Title Loans in Chesapeake, 23320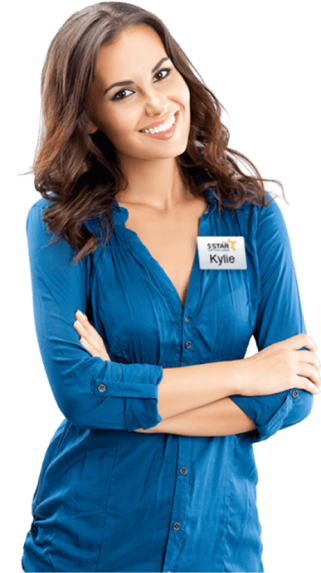 Customer Centered Service

Providing excellent customer service and a positive loan experience is 5 Star Title Loans top goal and we work tirelessly to make this happen for each and every customer.

Loans for Low Credit Score

We don't like turning away customers simply for having a bad credit score. We will work hard to get you a loan regardless of your bad credit.

Easy Application Process

We understand the urgency when getting a loan, so we offer simple options for applying. You can choose to apply either by phone or online.
Products

Car Title Loans

Payday Loans

Bad Credit Loans

Personal Loans

Online Title Loans

RV Title Loans

Process

Apply by phone or online

Complete all necessary requirements

Visit our local Vehicle Inspection Center if needed

Get your money

Requirements

Car details

Personal details

Car title

Identification

References

Benefits

Keep driving your car

No prepayment penalties

No hidden fees

Quick funding

Personable service
Nearest Locations
5 Star Car Title Loans in Chesapeake, Virginia
Even though most Chesapeake residents have regular jobs with steady income, managing unexpected expenses and sudden bills is quite arduous.
While many of them turn to the banks to get cash, only a handful of people can satisfy their complex requirements and become eligible to borrow any money at all.
Thankfully, financial institutions such as 5 Star Car Title Loans help people to get instant cash to attend to their personal and domestic needs.
With our easy and fast auto title loans, residents can secure quick funding without going through the hassles and complications of bank loans. Let's learn more.
Title Loans in Chesapeake, Virginia
Otherwise referred to by various names such as pink slip loans, auto equity loans, or title pawns, these personal lending options allow borrowers to avail cash by using their car title as the collateral.1
Title loans have an easier and faster application process where a credit check is not the main deciding factor1 and people can get access to the loan amount in as little as 24 hours.2
Title loans were specifically designed and primarily intended to help citizens cover their unexpected expenses1 and other household bills such as:-
Legal expenses
Medical bills
Home Renovations
Weekend Trip
Funeral Expenses
Monthly Bills
What Documents are Needed for Online Title Loans in Chesapeake, VA?
Unlike traditional lending options, auto title loans have a user-friendlier loan process where you only need to present a handful of documents to apply and get qualified for the personal loan.
Required Documents To Qualify For a Car Title Loan in Chesapeake, Virginia
Payslips, Bank statements, or other documents to prove the applicant's income
Latest photographs of the car (including VID number and Odometer reading)
Proof of Address in Virginia
A Government or State Issued Photo Id
Qualifying Vehicle title registered in Virginia in the applicant's name
Getting An Auto Title Loan in Chesapeake, VA
With 5 Star Car Title Loans, anyone can take the benefit of title loans and fund themselves in 3 easy steps.1 But before you start your loan process, make sure you satisfy these necessary conditions in Chesapeake, Virginia.
Basic Conditions of Title Loan Providers to Apply for Chesapeake Title Loans:
They must have a lien-free Virginia car title to their name.
They must provide proof of income as well as their ability to afford and pay back the short-term loan.
They must have a qualifying vehicle against which the loan will be secured.
If you satisfy all of these, then you can go to the website of 5 Star Car Title Loans right now and apply online to get your loan amount as soon as possible.
Steps To Apply For Car Title Loans in Chesapeake, Virginia
Go Online and Check Eligibility
You can either visit our web portal or call our customer team at (888) 309 0994 and give in some elementary details to check whether you are eligible for a car title loan or not.1
Generally, the inquiry form requires you to give details such as name, address, vehicle model and make, income, etc.1
Submit A Few Basic Documents To Apply
Once you get pre-approved, you'll receive a confirmation call and an estimate of the minimum loan amount you can access with your current car. Make sure you understand and learn about all the loan terms and conditions before moving further.1
When you clearly understand the terms, then you'll be prompted to submit the above-mentioned documents to advance your loan request.
Get Direct Deposit Into Your Account
After our team is done with verification, you'll receive the title loan contract. As soon as you send the signed contract, we'll process your fund request and you may expect to get the loan proceeds into your bank account within 24 hours of approval.2
Do I Need Good Credit To Qualify For Car Title Loans in Chesapeake, Virginia?
We understand that in the ups and downs of life, everyone can not maintain a perfect score.
Even though most traditional financial institutions base their whole loan eligibility criteria on a person's credit information and having a low credit score eliminates your chances to get a loan, title pawns are different.
Title loans use car value and its title to secure the loan and lend the money to the applicants.1 Even though there can be usual credit checks by lenders, your final eligibility is not solely based on your credit score.1
At 5 Star Car Title Loans, we base the applicants' eligibility on multiple, and the two really important ones are:-
Amount of Equity in The Car
Income and Ability to Repay The Loan
As long as people can cover these two, there's a chance that they may qualify for car title loans despite having a poor credit history.1
How Much Money Can I Get With A Car Title Loan?
At 5 Star Car Title Laws, we follow all the Virginia laws and guidelines and strive to provide excellent customer service where applicants can get more money at competitive rates.
Typically in Chesapeake car title loans, applicants might be able to access around 50% of the market value of their car.1 However, the final loan amount can vary according to the car they are using.1 Some of the factors that contribute are:
Make, Style, and Model of the Car
Year the Car Was Made
Current Mileage on the Odometer
Current Condition of the Vehicle
You can use the above info and contact a car dealer to find out an estimate of how much money you can get by qualifying for a cash advance loan.
Can I Qualify For Online Title Loans If The Title Is Not In My Name?
Even though there can be many reasons why your vehicle title is currently not under your name. To be eligible for a title pawn, you'll need to present a car title registered under your name so that it can be used as collateral for the loan.1
You can call the 5 Star team at (888) 309 0994 and we'll walk you through the process of transferring the car title in Chesapeake, Virginia.
Steps To Transfer Car Title in Chesapeake
Pay a Visit to Your Local DMV: As all the car title issues are handled by the Department of Motor Vehicle, you'll need to visit your nearest DMV center to apply and get the vehicle's title transferred to your name.
Submit the Right Documents: To obtain a car title to your name, you'll need to bring certain documents with you and make sure that people who are mentioned in the original title must sign the documents too. Required documents:-

Driver's License or Virginia State-Issued ID
Car Registration
Cash or Other Form of Payment
With these simple steps, you'll be able to transfer the vehicle's title to your name and once it's done you can contact our team to apply for a title loan.
How Are Title Loan Interest Rates and Fees Calculated?
Title loan companies consider multiple factors to decide how much amount the borrower can get and the interest rates they'll have to pay.1
These calculations include:
Condition of Your car
The market value of the car
Amount of Equity in the car.
Repayment Period.
If you need some help calculating an estimate and how much you can afford to pay in the monthly installments, you can call our team or use our free car title loan calculator.
Do I Need To Have A Job To Get Car Title Loans In Chesapeake, VA?
Not Necessarily!1
We know that much of Chesapeake is an agriculture-based economy and residents earn their income from different sources other than the traditional 9-5 job.
Therefore, just like people with bad credit, these people can also get qualified for a car title and take the benefit of some instant cash.1
Types of people who may also qualify for title loans without having a 9-5 job:
Self-employed ones: People who do their gigs or have a small business can present their bank statements and get qualified for a title loan.
Those with enough savings in the bank: People who have enough savings in their bank account can show their bank statements and may also get approved for title loans in Chesapeake, Virginia.
People who got injured on the job and are temporarily unemployed: If due to a mishap or accident you got injured during your job, current