Title Loans in La Mesa, 91942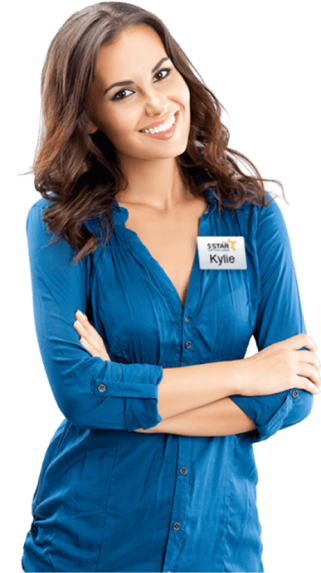 Customer Centered Service

Providing excellent customer service and a positive loan experience is 5 Star Title Loans top goal and we work tirelessly to make this happen for each and every customer.

Loans for Low Credit Score

We don't like turning away customers simply for having a bad credit score. We will work hard to get you a loan regardless of your bad credit.

Easy Application Process

We understand the urgency when getting a loan, so we offer simple options for applying. You can choose to apply either by phone or online.
Products

Car Title Loans

Payday Loans

Bad Credit Loans

Personal Loans

Online Title Loans

RV Title Loans

Process

Apply by phone or online

Complete all necessary requirements

Visit our local Vehicle Inspection Center if needed

Get your money

Requirements

Car details

Personal details

Car title

Identification

References

Benefits

Keep driving your car

No prepayment penalties

No hidden fees

Quick funding

Personable service
Nearest Locations
5 Star Car Title Loans in La Mesa, California
Many times there are big and hefty bills that can derail us from our budget and force us into a financial crunch.
While most residents in San Diego county have a regular job with a consistent income, managing monthly bills along with sudden expenses is hard in this state.
In those hard moments, we wish for a fast and easy short-term financial solution that can help us to pay for the added bills where we don't have to go through hard credit checks and fill in long forms to get money.
That's where lending institutions such as 5 Star Car Title Loans come into play!
At our company, we provide simple and smooth fast cash loans where people can apply online from there and take the benefit of same-day cash.2
Let's understand how auto title loans can help get some quick and easy funding in La Mesa, California.
About Car Title Loans in La Mesa, CA
Car title loans are short-term collateral loans that allow a person to use their vehicle title as collateral secure the loan and get instant cash within 1 business day.2
In these personal loans, the lender claims a temporary owner by placing a lien on the vehicle title and in exchange provides the funds the borrower needs.1
Auto title loans are known for having a smooth application process with flexible terms1 where people can be approved in as little as 24 hours2 and they don't have to submit their car while paying back their loan.1
Known by several other names such as pink slip loans, title pawns, and car equity loans, these loans are intended primarily to help people cover their sudden personal and household expenses1 including:
Monthly rent

Medical bills

Home renovations

Legal expenses

Medical bills

Funerals

Weekend Outings
What Are The Requirements For Car Title Loans, California?
To be eligible for title loan services in La Mesa, CA, applicants need to fulfill some basic criteria while applying.1 Here are some of the pre-requisites to apply for car title loans in La Mesa.
Conditions To Qualify For Car Title Loans In La Mesa, CA
At the time of applying, individuals must be 18 years old or above.

They should have a valid government-issued photo ID with them.

Customers must present a clean and lien-free qualifying vehicle registered in their name.

Applicants should have a consistent and reliable income.
List Of Documents Required To Get A Title Loan In La Mesa, CA
Lien-Free Vehicle Title
For auto title loans, the lenders secure the loan by placing a lien on the customer's car title. That's why to apply and qualify, one needs to show a clean and lien-free vehicle title registered in their name.
Proof Of Income
Typically for a title loan, the lender needs to be assured that you'll be able to make timely payments. That's why, you will be asked to present proof of steady income in the form of recent payslips, bank statements, compensation letters, etc.
Proof Of Address
To qualify for La Mesa title loans, residents will also be needed to present supporting documents of their residence in the city. It can be property tax slips, rental agreements, or other utility bill receipts.
Government Or California Issued Photo Id
Generally, you are also needed to have a valid and clear government-issued photo id to prove your identity as a US citizen. Now, it can be a govt-issued driver's license or a passport too
Latest Photographs Of The Car
Auto title loans are primarily collateral-based loans, where many of the loan terms depend on your car and the vehicle you are using. That's why our team will require you to submit the latest photographs of your vehicle to do a virtual vehicle inspection.
Additionally, all of these documents can be easily uploaded and mailed to the 5 Star Car Title Loans team from your home and you don't have to stress about visiting places and wasting your time.
How Do Online Title Loans work?
Unlike service student loans, title pawns have a very simple and straightforward application process where applicants can complete their request forms, submit documents and get the loan money from the home PC or laptop without having to go outside at all.1
Here are 3 easy steps by which you can apply for car title loans from your home and get yourself some quick cash.
Steps To Apply For Car Title Loans In La Mesa CA
Go Online and Know Your Eligibility
You begin your loan application by going to our web portal and filling out a simple online form to check whether you are eligible for a loan or not.
The application form only requires you to fill in some basic details such as address, car make, car year, model, income,, etc. and you'll get your loan eligibility results within 5 minutes.2
Apply and Send in Your Documents
Once you are pre-approved for the team, we will contact and discuss all the necessary conditions and terms of the pink slip loan.1
After you understand and agree with them, we will require you to submit a few documents such as proof of address, qualifying car title, proof of income, etc. to verify your credentials.
5 Star Car Title Loans customers can easily bypass the unnecessary hassles and save their precious time by emailing all documents to our team to get their loan applications processed from their homes.
Sign the Contract and Get Quick Cash
After the document verification, our team will give the final approval, and you'll loan contract mentioning details such as the actual loan amount you can get and interest rates you'll have to pay, etc.
Make sure you read and understand before signing and sending it to the 5 Star team. Once we receive the contract, your loan request will be processed an