Title Loans in North Hills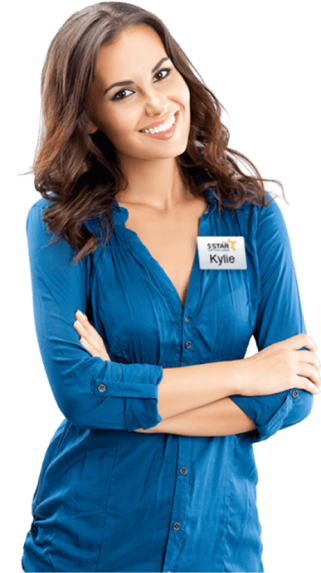 Customer Centered Service

Providing excellent customer service and a positive loan experience is 5 Star Title Loans top goal and we work tirelessly to make this happen for each and every customer.

Loans for Low Credit Score

We don't like turning away customers simply for having a bad credit score. We will work hard to get you a loan regardless of your bad credit.

Easy Application Process

We understand the urgency when getting a loan, so we offer simple options for applying. You can choose to apply either by phone or online.
Products

Car Title Loans

Payday Loans

Bad Credit Loans

Personal Loans

Online Title Loans

RV Title Loans

Process

Apply by phone or online

Complete all necessary requirements

Visit our local if needed

Get your money

Requirements

Car details

Personal details

Car title

Identification

References

Benefits

Keep driving your car

No prepayment penalties

No hidden fees

Quick funding

Personable service
5 Star Car Title Loans in North Hills, CA
Wondering how to pay your emergency expenses without going under long-term debt? Car Title Loans in North Hills, CA, can be a viable short-term financing solution to help you manage your monetary crisis.
While a personal loan from a bank can be a great long-term solution, people usually have to undergo a prolonged process. So, when you have immediate cash needs, you can use your car's title as collateral to take a cash title loan in North Hills for a short time.
5 Star Car Title Loans is among the leading lenders providing quick cash loans at competitive interest rates.1 Thus, you can get access to immediate cash for your household purposes without much delay.2
What is an Auto Title Loan?
An auto title loan is also called a pink slip loan, car equity loan, and title loan. It is a convenient loan that can be taken for a short time when you cannot opt for a personal loan from the bank or credit union.
The auto title loan is meant for people who are in dire need of quick cash to handle unexpected financial problems.
Moreover, unlike payday or service student loans, a title loan is a secured loan. Title loans are granted based on your car's title as collateral and you can get approved even with poor credit.1
However, it does not require vehicle submission and you can keep using your car throughout the loan term as long as you don't make any default on loan repayment.4
How Does Car Title Lending Process Work in North Hills?
The application process for car title loans at 5 Star Car Title Loans in North Hills, CA, is pretty simple and straightforward. You can easily submit your loan request and get approved for a title loan in just 3 steps:
1. Online Application
To get started, you just need to provide your basic information by filling out our online title loans application form. It takes less than 5 minutes to submit the request online. Make sure to provide accurate details.
2. Upload Documents for Assessment
Along with the application form you also need to upload a scanned copy of the required documents for quick loan approval. Thus, you should keep your driver's license, car documents, and other documents near you when applying for a title loan online.
3. Receive Quick Cash2
We understand you want money to be available instantly when going through a financially challenging situation. Thus, our team is dedicated to ensuring a quick approval process without a long leading time. You can expect to receive the money within 24 hours of approval!2
Are There Any Prerequisites to Apply for Car Title Loans in North Hills, CA?
Although it is relatively easier to get a car title loan, still you need to fulfill certain conditions to be eligible for title loans. The following are the key prerequisites that determine your eligibility for car title loans:
The car title must be lien free and registered under your name. It means you should be the sole owner of the vehicle.

You must have a valid driver's license to prove you can legally own a vehicle and are of legal age to enter a title loan contract.

You need to ensure your vehicle registration is renewed (if needed), before applying for a title loan. Title loans cannot be granted for vehicles with expired registration.

You must have a stable income source to prove your ability to repay the loan. There is an inherent risk of losing your vehicle if the debt isn't paid on time.

4
If you fulfill these requisites or want to know whether you meet the minimum credit criteria, reach out to our experts at (888) 309 0994 for a consultation.
What Documents are Required for Applying An Online Title Loan?
Unlike banks or other financial lending institutions, there's no need to go through endless paperwork for loan processing.1 You only need to submit a couple of basic documents to apply for car title loans in North Hills, such as the following:
A Lien Free Car Title in Your Name
Make sure to provide the original lien-free car title with your name as the owner matching your driver's license. It is crucial to signify that you are the legal owner of the vehicle with full ownership under your name. If there are any other liens on the title, it may not be acceptable.
Identity Proof
For entering into a car title loan contract it is crucial to prove that you are of legal age and allowed to own and drive a car. Therefore, you must provide your driver's license as identity proof. You can also submit your passport or another government-issued ID.
Income Verification Documents
Submitting your income proof is the most critical step for getting quick approval for car title loans. For this, you can submit your pay stubs, a letter from your employer, retirement fund documents, or other alternative income documents.
Residence Documents
Some US states have strictly specified rules about how much money you can borrow from auto title loans. Thus, you need to submit your rental agreement, utility bills, or other residence proofs as proof of location. It may help determine the loan terms.
Photos of Your Car for an Online Inspection
The loan amount you can borrow is calculated on two key factors, your car's value and your ability to repay the loan. To determine the market value of your car, an in-person car inspection or online car inspection will be required.
Thus, if you want to save time, you can upload pictures of your car from every angle with its VIN and odometer images for online inspection by our experts.
Credit History
Similar to acquiring other collateral loans ,some lenders will need you to submit your credit history for title loan documentation in North Hills, CA. However, bad credit or low scores may not impact your ability to qualify for the credit criteria to get approved.
Determined to get a loan but have poor credit? Consult with our experts today!
Is Credit History Required for Acquiring Title Loans in North Hills, CA?
Financial institutions such as banks have a national database and usually require a comprehensive credit check and a good credit history. Although the credit history will also be required for documentation purposes for title loans, it's not the key factor for approval.
So, you don't need to be too worried if your credit isn't that great. The credit history is not the most important factor for acquiring title loans in North Hills, CA. The most critical factor for acquiring title loans is your ability to pay back the loan amount.4
Thus, even if you have a bad credit history1, as long as you can provide sufficient proof of a stable income source to pay off the loan, you are good to go.4
At 5 Star Car Title Loans, we provide fast cash loans2 even with bad credit.1 So, if you have any questions about applying for car title loans in North Hills, CA with poor credit, feel free to call us at (888) 309 0994 for a consultation today!
How Soon Can I Get Loan Approval?
We understand that you want instant approval for your title loan when you have unavoidable emergency bills to pay. Thus, our team is quick at loan application assessment and provides the final credit decision as soon as possible.
We strive to ensure you don't have to wait too long for loan approval. Thus, with our streamlined online title loan application process, you can expect to get the funding within 1-2 business days of getting the final approval.2
Can I Repay Title Loans in Regular Installments?
Yes, You Can!
You can repay a car title loan with convenient low-installments instead of paying at once. Title loans repayment period may range from 30 days to a couple of months. Thus, depending on your financial condition you can choose the repayment schedule that best fits your needs.
At 5 Star Car Title Loans, we are dedicated to making the repayment process as smooth as possible for applicants. Our team will help you choose a budget-friendly and flexible repayment plan with manageable installments.4
How to Repay a Title Loan in North Hills, CA?
You can pay your title loan in one of the following ways:
Automated Bank Transfer

Send a Money Order

Online Payment via app or website portal

Send installment check via mail

Pay on phone with a debit or credit card

Send installment through your closest MoneyGram locations
It is crucial to ensure paying regular installments on time.4 If you make any defaults during the repayment period, your vehicle can be seized by lenders. 
Looking for Car Title Loans Online Near You in North Hills, CA? Apply Today!
When you require a small-dollar loan without much hassle and fast cash access, you don't have to look too far. 5 Star Car Title Loans specializes in providing quick title loans as an excellent short-term solution for your immediate economic needs in North Hills.
Top Reasons To Choose 5 Star Car Title Loans
5 Star Car Title Loans is a leading provider of quick cash title loans in North Hills and many other locations across the U.S. Here are the top reasons why you should consider choosing our car title loan services:
Avoid the long approval process
Our online title loans don't require a long assessment process. We pride ourselves on having a qualified team for document assessment to reduce processing time for loan approval.2
Poor Credit Score is Not a Problem!1
Don't let low or poor credit become an obstacle to acquiring cash when you need it. The title loan lender directly may not run a credit check in most cases. So, when it's challenging to get approval