5 Star Car Title Loans Google Reviews:
Adriana Ramirez
01:59 11 Oct 18
Secured Loan
Available for All Credit Types
Locations Across California
About This Location
Convenient Auto Registration provides registration services for 5 Star Car Title Loans customers. The store is located at 38226 6th St E, near the intersection with E Ave Q 12. If you live in Palmdale and in need of registration services, stop by Convenient Auto Registration that works with 5 Star Car Title Loans in Palmdale. Convenient Auto Registration provides our clients with unmatched customer service. 5 Star Car Title Loans does not issue loans at this location.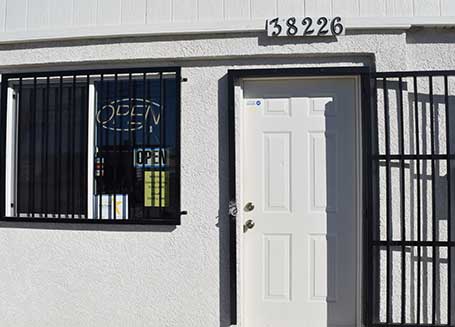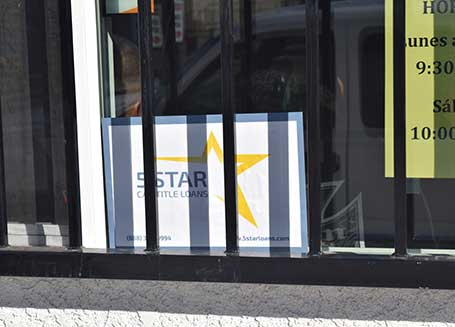 5 Star Car Title Loans in Palmdale
Getting a fast personal loan for any reason is not a complicated matter if you own a vehicle. Send in a request for an online loan to 5 Star Car Title Loans in Palmdale and find out how car title loans can assist you!
If I Am Financing My Car, Can I Still Get an Online Loan?
One of the cool things about auto title loans online is that we might be able to lend you enough money to pay off your existing car payments! Then, with whatever money is leftover, you are free to use it on anything you want. Think of it as killing 2 birds with one stone! You get your car paid off and you still have cash in your pocket.
What Are the Main Requirements for Getting Online Auto Title Loans?
All you really need to qualify for car title loans are the title to a car that you own, proper ID and proof to us that you can repay the loan. This means preparing a list of income and expenses for us to review at 5 Star Car Title Loans in Palmdale. On some applications, we might also ask for a copy of your vehicle insurance policy or other types of documentation.
Can You Help Me Transfer the Car Title into My Name?
Of course, we will help you! We'll work with you to get your vehicle registered and even to help you get a registration document that is up to date!
Do Bad Credit Loans have Pre-Payment Penalties?
There aren't any penalties or fees that you'll be charged if you want to pay off your no credit check loan early. So go ahead and pay!
Can I Get Title Loans if I Have Bad Credit?
You don't need a good credit record to be approved for auto title loans at 5 Star Car Title Loans in Palmdale. You could even get approval today, even if your credit history is poor. The easiest way to find out is to send in your application for car title loans online. You can also contact us for the California location near you.
Will It Be Required that I Go to the DMV for the Paperwork?
Normally, we can do all of the work involved with the DMV for our customers. We have experience doing this and it will save you the headache of going there yourself. Just give us your car title and we'll get started.