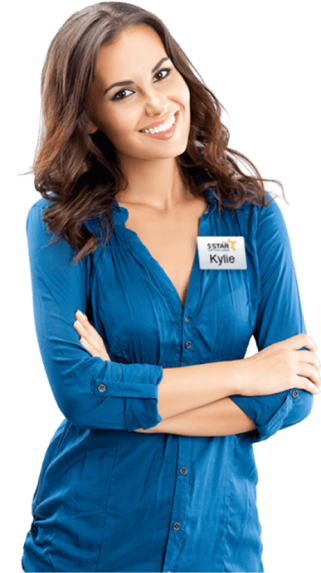 Customer Centered Service

Providing excellent customer service and a positive loan experience is 5 Star Title Loans top goal and we work tirelessly to make this happen for each and every customer.

Loans for Low Credit Score

We don't like turning away customers simply for having a bad credit score. We will work hard to get you a loan regardless of your bad credit.

Easy Application Process

We understand the urgency when getting a loan, so we offer simple options for applying. You can choose to apply either by phone or online.
Products

Car Title Loans

Payday Loans

Bad Credit Loans

Personal Loans

Online Title Loans

RV Title Loans

Process

Apply by phone or online

Complete all necessary requirements

Visit our local if needed

Get your money

Requirements

Car details

Personal details

Car title

Identification

References

Benefits

Keep driving your car

No prepayment penalties

No hidden fees

Quick funding

Personable service
5 Star Car Title Loans In Richmond, Virginia
While living in the beautiful heritage of Richmond, Virginia is a privilege in its own self. The poverty rate here is the second highest in the state.
Furthermore, with rising inflation and decreasing job opportunities, many Richmond residents struggle to pay their regular bills and get by the month.
In these situations, many of us do wish to have a short-term financing option that can help us to pay for our expenses till our next pay gets credited.
Luckily, there exists a short-term loan where the locals can use their car to get some extra money and cover their household expenses- Title Loans!
What Is An Auto Title Loan?
An auto title loan (also referred to as a car title loan) is a collateral-based loan where people can use their vehicle title and car equity to apply and get access to instant cash.
In these secured loans, the title loan lenders put a temporary claim on your car and place a lien on your car title to secure the loan.
Unlike traditional bank loans, title loan services depend more on the borrower's car and his ability to pay back the loan to get qualified.1
Title Loans are often referred to by other names such as pink slip loans, vehicle title loans, auto equity loans, and many more.
How Do Richmond Car Title Loans work?
Title loans are known for having smooth and simple application processes where people don't have to wait for days or go through a lengthy loan process to get loan approval.
Richmond residents who own a car can contact 5 Star Car Title Loans to check their eligibility and apply online for a title loan in a few easy and simple steps.
But before you call us or any other lending institution, make sure that you satisfy the following conditions:
Conditions To Get Pre-approved For Title Loans in Richmond, Virginia
Residents must be 18 years old or above.
Applicants must present a clean and lien-free title of the vehicle they are using.
Applicants must have a Virginia-based or any other government-issued ID with them.
They should have a steady and reliable source of income.
Steps To Get Online Title Loans In Richmond, Va
Here are a few simple steps to apply and qualify for a car title loan in Richmond, Virginia
Fill out an Online Application To Check Your Eligibility
5 Star consumers can go to our dedicated website and fill out a short inquiry form to know whether they are eligible for a title loan or not.1
The inquiry form only requires them to fill in basic details such as the make and model of the car, monthly income, address, cell number, etc.
Submit the Request Documents
In case the consumer qualifies for the pink slip loan, our team will contact him and discuss all the necessary terms and conditions of the loan.1
Upon agreement, they'll be prompted to submit a few documents to prove and verify their credentials.1Applicants who don't want the hassle of visiting places can apply for an online title loan- where they can upload all their documents from there and can even save time with their vehicle inspection.
Get Direct Deposit in your Bank account
Once our team verifies the details and applicants get the final approval, they need to sign a contract and express written consent after which the loan request will be processed.
At 5 Star Car Title Loans, we work to create a quick loan process and clear your online application as fast as possible. Applicants can expect to get the loan amount in their bank account within one business day.2
Necessary Documents For Auto Title Loans In Richmond, Virginia
At 5 Star Car Title Loans, we don't require our applicants to fill in lengthy forms, go through a harsh credit check or wait for days to get a title loan. They can easily get an online title loan by submitting the following documents:
Virginia Vehicle Title
For cash title loans, borrowers must have a qualifying car title registered in Virginia to their name.1
Proof of Income
To be eligible for Richmond title loans, title lenders would require you to submit valid proof of income. It can be pay stubs, tax statements, bank statements, compensation letters, and many more.
Proof of Virginia Residency
You can present documents and receipts of a utility bill, lease agreement, rent agreement, etc.
Recent Photographs of the Vehicle
You can save your time by clicking clear photographs of your vehicle from multiple angles (Including VIN and Odometer reading)
Photo ID
Applicants need to provide a valid U.S. Government identification or State identification while applying for a title loan in Richmond, Virginia.
Several References
Some of the title lending institutions can also require references, but these can be either professional or personal.1
What Are Auto Title Loans In Richmond Based On?
Even though every lender's credit criteria and conditions differ, most Richmond title loan lenders use 3 major factors while deciding the important auto title loan terms such as the interest rates, actual loan amount, repayment period, etc.
In addition to this, they can also ask for your credit report to determine the risk of lending you the funds. While a bad credit score doesn't mean you can't get a loan, it increases the lending risk and, based on that, some lenders can charge more interest on the loan.
Usually, auto title loans in Richmond depend upon 3 important factors:
Equity Possessed in the Vehicle
In title loans, the borrower is surrounding a certain amount of car equity to secure the loan amount he needs.
The more equity you have in your vehicle, the more you can lend against it and the higher amounts you'll be able to claim.1
Ability To Pay Back The Loan
Your repaying ability is a crucial factor that decides your loan eligibility1 and has an impact on the minimum loan amounts you can avail yourself of and the interest rate you'll have to pay.1
Having a reliable and consistent income source will help to get qualified and avail larger sums of money.
Vehicle's Market Value
Under the federal laws of Virginia, borrowers will be able to access around 25-50% of the car's market value.1
As every car is different, the minimum loan amounts vary accordingly.1 Here are some factors using which the car value of the vehicle is calculated:
Make, Model, and Style of the Car
Year of the Car
Current Condition of the Car
Car's Odometer Reading
Modifications Done to the Vehicle
At 5 Star Car Title Loans, we focus on providing fast title loans where people can access a fair market value for their car and get the cash advances at competitive rates.
How Are Cash Title Loans Paid Back?
Unlike payday loans, customers of 5 Star Car Title Loans don't have to worry about paying all of the loan amounts in a single payment.
They can choose to create a convenient repayment schedule where the loan amount is divided into smaller installments and they can pay it back in monthly payments.4
On top of that, we understand your need to go debt-free as soon as you can. Thus even if you get back your money earlier and want to pay early, there will be no prepayment penalties charged.4
Payment Modes For Title Loan Repayment In Richmond, VA
Money Gram Wire Transfer
Online Payment Applications
Credit/Debit Cards
By Mailing Check
We assist our customers throughout the title loan process and encourage them to pay their installments on time so that they don't get defaulted and have to face any other penalties.4
Where Can I Use My Title Loan Proceeds?
Title loans were specifically created to help the working class people deal with their unexpected and sudden expenses.
Even though other traditional loans can only be used for a dedicated purpose, you can use your title loan proceeds for all your personal and household needs.
Here are some of the most common uses of cash title loans in Richmond, Va
Paying for Travel Expenses
Covering Legal Fees
Covering Funeral Expenses
Paying for Special Occasions like Birthdays, Anniversary events, etc.
Paying Rents and Other Monthly Bills
Car Improvements and Repairs
Apart from these, the amount can be used for many other purposes and the most significant part is that customers can keep driving their car while using and paying back the title loan.
Can Someone With Bad Credit Get Car Title Loans In Richmond, Va?
Yes, they can!1
While your credit history may have an impact on the interest rates, the 5 Star team considers multiple other factors to determine your title loan eligibility.1
As title loans use the person's repaying ability and car's equity as major deciding factors. To be eligible and get approved, one must present a consistent source of income and a qualifying car title.1
If a person has recently faced a crisis due to which their credit score takes a hit but still they have a reliable income and a qualifying vehicle, they can be approved for a title loan despite having a low credit score.
Additionally, title loans require very few credit investigations. Thus, they won't necessarily have any impact on your credit score.1
Why Should You Choose 5 Star Car Title Loans In Richmond, Virginia?
We at 5 Star work hard to create a smooth loan application process where people can apply easily and get financial relief for their situation within 24 hours.2
Here are some of the other benefits you'll enjoy when you connect and take your next title loan with us:
Instant Approval
With our easy online process, consumers can check their eligibility in minutes and may get access to the loan amount within 24 hours of the approval.2
No Hidden Fees
We believe in transparent consumer service and don't levy any sort of hidden charges or fees to our clients. As long as you pay back the installments on time, there will be no charges or penalties.4
No Vehicle Requisition
Unlike other collateral loans, you'll not be required to submit your car as part of the loan. Only a lien will be placed on the car's title and as long as you make timely payments you can drive anywhere you want.1
Flexible Repayments
In contrast to a payday loan, we offer affordable title loans where people won't be burdened to pay back the loan money in a single lump-sum payment. You can create your payment schedule and pay back the amount in smaller installments.
Don't Hesitate! Apply Now and Get Instant Money Today?
If you recently got injured during your job and need some help to cover your monthly bills, you can call at (888) 309 0994  and take the help of the 5 Star Car Title Loans team to apply online or over the phone and get some extra cash within 24 hours.2