Title Loans in Rochester Hills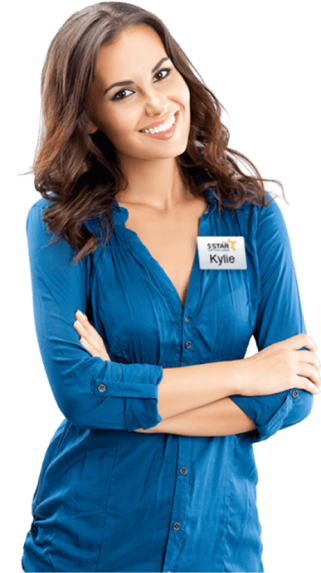 Customer Centered Service

Providing excellent customer service and a positive loan experience is 5 Star Title Loans top goal and we work tirelessly to make this happen for each and every customer.

Loans for Low Credit Score

We don't like turning away customers simply for having a bad credit score. We will work hard to get you a loan regardless of your bad credit.

Easy Application Process

We understand the urgency when getting a loan, so we offer simple options for applying. You can choose to apply either by phone or online.
Products

Car Title Loans

Payday Loans

Bad Credit Loans

Personal Loans

Online Title Loans

RV Title Loans

Process

Apply by phone or online

Complete all necessary requirements

Visit our local if needed

Get your money

Requirements

Car details

Personal details

Car title

Identification

References

Benefits

Keep driving your car

No prepayment penalties

No hidden fees

Quick funding

Personable service
5 Star Car Title Loans In Rochester Hills, MI
When you are facing financial hurdles in life and need a fast loan, borrowing from a registered institution can come in really handy. However, dealing with the lengthy, time-consuming approval process of a bank loan can be very inconvenient and tiring for most people.
We understand that you don't want to waste your time or energy undergoing endless paperwork. Thus, we offer quick title loans with a simple, easy, and straightforward application process.
5 Star Car Title Loans specializes in providing personalized car title loans in Rochester Hills, MI for all your short-term financial needs. These loans will allow you to get the required money at competitive interest rates even with poor credit.1
Let's learn how title loans work and help you manage your sudden cash needs:
What Is An Auto Title Loan?
The auto title loans are also known as auto equity loans, title loans, or pink slip loans. These are small secured short-term loans that can help cover any emergency expenses using your car as collateral. It is a quick loan that does not affect the borrower's credit score. 
The car title loan allows a lien over the ownership of your vehicle. But it does not mean you have to leave your car with the lenders. You can freely use your car as you want provided you don't make any defaults on loan amount repayment.
Once you repay the title loan, you will regain the full ownership of the car title, without any liens. Moreover, a car title loan is much easier to get as it is unaffected by a low credit score or bad credit history.
Thus, if you are looking for a hassle-free loan that is easy to obtain, a title loan in Rochester Hills, Michigan, can be beneficial for you. It can make navigating through a financial crisis a little more manageable.
How Does The Title Lending Process Work?
The car title loan is usually issued for a short period in most cases. The loan amount may vary depending on your vehicle's current market worth, loan term, and loan payment ability. You can generally get a loan amounting to up to 75% of the value of your vehicle.1
The borrower's car title stays in the lender's possession which is returned when the loan is repaid in full. So, you can keep using the car, but if there is any default during repayment, the lenders may seize the vehicle.
At 5 Star Car Title Loans, we have a simple and convenient title lending process for residents in Rochester Hills. You can apply for a title loan directly by completing our online inquiry form and get fast approval.2
Getting A Title Loan Is Easy! 3 Steps And You Can Have The Cash In Your Hands!
Our online application process only takes a few minutes to apply. Just follow these simple steps:
Complete The Online Form
First, you need to complete an online form, or you can also call your loan officer at 888-309-0994 to get started. Then, our team will reach out to you and discuss your loan requirements and explain the process in detail.
Provide The Required Documentation
You also need to submit all the required important documents such as the title certificate of the vehicle, car registration documents, driver's license, bank statements, etc. These documents will determine your eligibility for the MI title loans.
Get Quick Approval
5 Star Car Title Loans strives to process the loan requests as fast as possible. If you meet the eligibility criteria, you will get the approval in 1 to 2 business days. You will receive the loan contract to sign, and the money is usually credited within 24 hours.
What If I Have Bad Credit? Am I Still Eligible For Title Loans
Unlike traditional loans, you can still get approval for online title loans in Rochester Hills with bad credit. Most money lenders, including 5 Star Car Title Loans, don't necessarily need a good credit score for granting loan approval.
To obtain auto title loans, your vehicle is usually used as collateral by the lenders to ensure lower risk. However, only the vehicle's title stays in the lender's possession while you can enjoy driving your car.
Thus, you can get quick money to pay your bills or handle any other financial problems you might be experiencing. 
If you have a poor financial history or credit score, schedule a consultation with our team to know your eligibility for title loans.
What Can I Use The Money From a Car Title Loan For?
Title loans can be a viable solution for handling any kind of monetary shortcomings. You can use title loans for varied household purposes.
You can use it to take care of any of your financial needs, such as:
Paying household bills such as electricity bills, utility bills, etc.

For emergency household repairs and renovations

Paying medical bills

For paying off credit card bill

For a medical or cosmetic treatment such as dental implants

For funding event costs such as a wedding, engagement party, etc.

Other personal or household purposes
The minimum loan amount of a title loan can vary depending on your vehicle's worth and loan terms.1 So, borrowers can get a customized loan to take care of a wide range of expenses.1
Therefore, whether you need quick money for an unavoidable expense, you can consult with our team at 5 Star Car Title Loans to know how much cash you can get.
What Documents Do I Need For A Title Loan In Rochester Hills?
For a timely approval, you need to submit the following required documents:
Original vehicle title
You must submit the vehicle title in your name showing sole ownership when applying for an auto title loan online.
Government-issued identification
You can submit your driver's license that matches the name on the title as your valid ID.
Proof of residency
You can provide your utility bill, voter card, rental agreement, or other documents as proof of residency.
Vehicle registration
When looking to get title car loans in Rochester Hills, your vehicle's registration will be required by lenders.
Proof of vehicle insurance
You can submit your insurance ID card or other documents as proof of insurance.
Proof of ability to repay the loan
You can submit your income proof, assets, or credit history to show you will be able to pay back the loan.
What To Do If You Lose Your Car's Title?
The car title is a crucial document that is essential when you require an auto title loan. Without a valid title certificate, you may be unable to get approval for the loan.
However, sometimes car owners may lose the certificate of title of their vehicle. Additionally, if the document gets stolen, or becomes damaged due to any accidents, you may feel panicked.
In that case, you simply need to apply for a duplicate title form or replacement title from your secretary of state or the local Department of Motor Vehicles (DMV).
Easy Steps To Apply For A Duplicate Car Title
The car owners can request a duplicate title by following these below steps:
You will need your driver's license or ID and present evidence that the car belonged to you. For example, you can provide the purchase bill for the car, a copy of the title certificate, or additional proof you may have.

Next, to apply online you need to visit the website of your state's DMV.

Navigate to vehicle transactions, and choose "Request a Duplicate Title" from the menu.

You will need to follow the instructions on the screen to complete the application process.

You will also need to deposit a specified fee to get the new title. You can pay it using your debit or credit card.

Once the payment is done and you have successfully applied for the duplicate car title, you need to wait for the new title certificate to arrive.
It may usually take 2 weeks for the duplicate title to be mailed to your address.
Once you have the replacement title, you can apply for a title loan from the reliable money lenders at 5 Star Car Title Loans on the same day. In addition, if you need assistance applying for a title loan in Rochester, don't hesitate to give us a call.
How Can I Receive The Loan Proceeds?
We understand that when you get the approval you would want the money to be available right away for use. Accordingly, at 5 Star Car Title Loans, we provide various options for receiving the funds.
You can choose whether you would like to receive your money via:
A money transfer to your bank account

Get cash in hand

A mailed check
Depending on your preference, you can expect the funds to be released within 24 hours.2
How Can I Repay My Title Loans in Rochester Hills, MI?
Of course, it can be stressful when you have to pay off a debt quickly, especially when it comes to title loans. Luckily, 5 Star Car Title Loans provide various convenient options for loan repayment including:
Online Payment Via Our Website

Send a Check/Money Order

Phone Payment With Debit/Credit Cards

Cash Payment

Direct Bank Transfer
Thus, depending on your preferences, you can choose the method that's most convenient for you. In addition, our team can help you plan how to pay the monthly installments efficiently so there are no payment defaults.4
What Happens If I Miss A Payment On My Title Loan?
Most title loans in Rochester hills usually have a short repayment period. For example, you generally