5 Star Car Title Loans Google Reviews:
It is hard to get a loan these day if you have no credit. I am grateful for 5 star loans for working with me on the loan and making sure I get what I need. Thank you!
Rachel Miller
14:50 30 Aug 20
Fast service, wonderful staff, and flexible terms - there's nothing more I'd ask for from 5 Star Car Title Loans Salinas.
Aylin Cain
06:11 21 Jul 20
There's a big event coming in Salinas, and I want to sell my baked goodies there. I went to 5 Star Car Title Loans for a head start.
George Cornish
09:36 06 Apr 20
Without credit in Salinas, I was doubtful I'd be able to get a quick loan.That was before I found out I could get a no credit loan online. What a great service!
Joanne Wilson
09:51 13 Mar 20
When I got an auto title loan, I wasn't sure if they would take my car. I was relieved to find out that they only needed my car title and I got to keep the car. Life is better with a car!
Alex Bernardini
04:40 11 Feb 20
Keneth Jackson
02:39 06 Nov 18
About This Location
MT & Associates provides registration services for 5 Star Car Title Loans customers. The store is located at 202 Pajaro Street, near the intersection with E Gabilan St. If you live in Salinas and in need of registration services, stop by MT & Associates that works with 5 Star Car Title Loans in Salinas. MT & Associates provides our clients with unmatched customer service. 5 Star Car Title Loans does not issue loans at this location.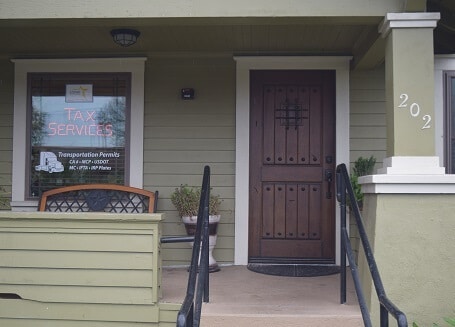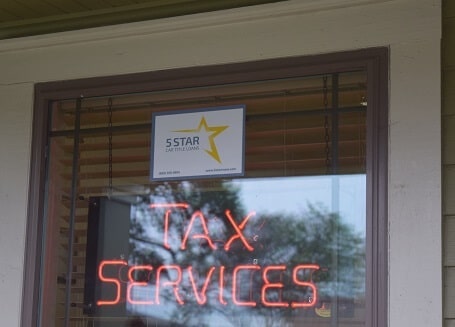 5 Star Car Title Loans in Salinas
There are so many things you can do with a little extra money in Salinas! And if you are a car owner, you can use your car's value as security for a personal loan. Just send in your online car title loans application to us at 5 Star Car Title Loans in Salinas!
What Requirements Are there for Car Title Loans?
The most important issue for car title loans is the value of your car, since we will be using its value to secure the loan. In addition, we'll want to see your car title, your ID, some proof that you can pay back the loan and a list of your income and your expenses. In certain cases we might also ask to see your copy of the car insurance policy to approve car title loans. We'll start with these documents, after you send in your online title loans application for car title loans to us at 5 Star Car Title Loans in Salinas. If we need anything else, we'll let you know!
How Much Money Can I Borrow with Auto Title Loans?
The amount you can get with auto title loans is based on how much your car is worth. We'll evaluate your car's value after we receive your online auto title loans application. At 5 Star Car Title Loans in Salinas, our loans begin at $2,600 but can go as high as $20,000, depending on your car's value and the credit criteria mentioned above.
Are there Ever Any Extra Fees that Are Hidden with California Title Loans?
No, at 5 Star Car Title Loans in Salinas we want you to know what your exact costs will be before you sign the contract for California title loans. Go ahead and speak with one of our agents and you will receive all the details and explanations regarding the fee structure of California title loans.
If I Want to Repay Bad Credit Loans Early, Is there a Prepayment Penalty?
We want you to be able to pay back bad credit loans in the way that is most convenient for you. If you want to prepay, then go ahead! With bad credit loans from 5 Star Car Title Loans in Salinas, there are no prepayment penalties.
When Do I Make My First Payment on Car Title Loans?
With auto title loans from 5 Star Car Title Loans in Salinas, the first payment will need to be paid in 30 days. Call us now for more information: (831) 540-1167.