Title Loans in San Bernardino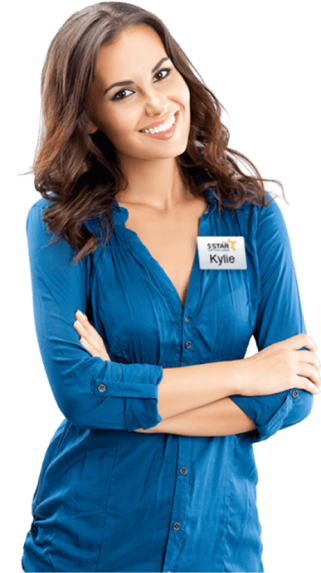 Customer Centered Service

Providing excellent customer service and a positive loan experience is 5 Star Title Loans top goal and we work tirelessly to make this happen for each and every customer.

Loans for Low Credit Score

We don't like turning away customers simply for having a bad credit score. We will work hard to get you a loan regardless of your bad credit.

Easy Application Process

We understand the urgency when getting a loan, so we offer simple options for applying. You can choose to apply either by phone or online.
Products

Car Title Loans

Payday Loans

Bad Credit Loans

Personal Loans

Online Title Loans

RV Title Loans

Process

Apply by phone or online

Complete all necessary requirements

Visit our local if needed

Get your money

Requirements

Car details

Personal details

Car title

Identification

References

Benefits

Keep driving your car

No prepayment penalties

No hidden fees

Quick funding

Personable service
5 Star Car Title Loans In San Bernardino, CA
Sometimes, financial crises befall our lives and lock us in a very taxing situation. In moments like these, we try turning to big financial institutions to ask for help but end up in a grueling process that may take months to get completed.
So, we try to look for alternatives with smooth and swift processes. We look for options that will not only be simple but also be quick. And one such option for residents of San Bernardino is getting a title loan.
A title loan is a quick cash loan with which you can easily meet your immediate cash requirements. Consequently, 5 Star Car Title Loans offer title loans for all those contemplating easy and fast cash options.2
What Is A Car Title Loan?
A car title loan is a secured loan that allows a borrower to get some money against their vehicle title. In these short-term loans, the lender uses your car as collateral and places a lien on it to provide you with the cash you need.
Car title loans are famous for various other names such as pink slip loans, title pawns, vehicle equity loans, auto title loans, etc.
The Complete Online Process Of Getting Auto Title Loans in San Bernardino, CA
At 5 Star Car Title Loans, we work hard to not burden our customers with heavy paperwork and unnecessary formalities. That's why we have segmented our title loan process where people can apply and get approved in the 4 simple steps.
Apply Online
To initiate the title loan process you'll need to check your loan eligibility. You'll be required to fill in some basic details like name, address, phone number, income, vehicle details, etc. after which you will get conditional approval.1
You can fill out the form online at our dedicated website or simply call the 5 Star Car Title Loans team to know your eligibility.
Submit Documents
After the conditional approval, you will be contacted by one of our loan agents who will discuss the minimum loan amount (which varies from state to state), actual loan amount, interest rates, monthly payments, installment plans, and Annual Percentage Rate (APR), etc.
In case you agree to comply with these terms, you will be asked to share a few documents that will be used to verify the information obtained. Once the information checks out, you will receive final approval.1
Sign the Contract
After receiving the final loan approval, you'll receive a detailed loan contract mentioning everything we discussed. Make sure you read all the terms and conditions prior to signing the contract.
In case you get questions or doubts, you are welcome to call our support team and they will address all your title loan queries. '
Get The Money
Once you send in the signed contract, we'll process your loan request as soon as possible and you can expect to get the loan funds into your bank account within 24 hours of the approval.
What Documents Do I Need for a Title Loan in San Bernardino, CA?
As the title loan law varies from state to state, the required documents for getting one too. For San Bernardino, CA residents, it is very important to present the following documents to apply and get approved for a car title loan.1
Qualifying car title
Make sure you present a clean and lien-free title registered in your name.
Proof of residence 
Usually, proof of address includes rental or mortgage agreements but you can also show your credit bills.
Proof of income
Generally for working individuals, proof of income includes pay stubs and bank statements. If you do not have a traditional office job, you can show other forms of income or compensation too.
Photos of your vehicle
Recent photos of your vehicle are important for applying for a title loan. Make sure you submit photos from multiple angles including your vehicle's front, back, odometer readings, and VIN.
Government-issued photo ID
As proof of your identity, you'll be needed to present a valid photo ID such as a driver's license, passport, or other state ID.
Can I Keep Driving My Car Even After Getting Auto Title Loan Money?
Yes, of course!
One of the main benefits of title loans is that unlike other collateral lending options you don't have to submit your car while paying back the loan. You can create your own repayment schedule and pay back the amount in smaller installments while driving your car wherever you want.
How Much Money Can I Get with a Title Loan in California?
Auto title loans have wider eligibility criteria and are determined by various factors. These factors do have a great impact on determining how much cash you can get or how much interest you'll have to pay. Here are the primary factors that most title loan lenders use:
Ability to repay
You have to demonstrate a strong ability to repay by proving that you have a steady flow of monthly income. As mentioned before, your income proof can be pay stubs, bank statements, tax returns, etc.1
An individual with consistent and higher sources of income can get higher amounts of loans.
Car's equity value
A car title loan is a secured loan which means it is given against collateral. The more equity you have in your car, the more money you'll be able to borrow. With 5 Star Car Title Loans, you may borrow money up to 75% of the equity of your car.1
Vehicle's Market Value
In a car title loan, the main involved asset is your car. Thus if you want to avail higher amounts of loans, make sure that you are using a well-kept car with a decent brand, and model while applying for your car title loan
What's Considered Proof of Income for a Car Title Loan in San Bernardino, California?
Auto title loans are more flexible than the other lending options such as bank loans, payday loans, and personal loans. So, if you are trying to get a car title loan, you can provide any of the following and that will suffice for proof of income.1
Pay Stubs
Social Security statements
Bank statements
Workers' compensation letter
Tax returns
Disability payments
What Is The Processing Time Of Car Title Loans In San Bernardino, CA?
5 Star Car Title Loans do not push you into unnecessary tasks thereby saving your time and energy. We also strive to help you avail your emergency cash as early as possible.
Once you have completed the whole process and provided all the documents, you may get your loan money on the same business day.2
Where Can I Use My Car Title Loan Money In San Bernardino, CA?
We understand that different kinds of personal emergencies demand quick cash and thus loan proceeds from auto title loans can be easily used for all those personal or household purposes.1
Some of the purposes for which one may get a car title loan include:1
Medical Bills
Funeral Costs
Wedding Expenses
Travel Expenses
Home Repairs and/or renovation
Methods of Receiving Your Title Loan Amount  In California
We at 5 Star Car Title Loans offer a wide range of options via which you can receive your title loan money quickly and easily without any hassle at all.
These options include:
Cash
MoneyGram
Mailed Check
Automatic Electronic Deposits
Can I Get An Auto Title Loan With A Bad Credit in San Bernardino, CA?
Car title loans are known for having a flexible eligibility criterion where you do not have to demonstrate a perfect credit history to get approved.
Since an auto title loan is based on your income, ability to repay, and the equity in your vehicle, it becomes possible for people with bad financial credit to apply and get approved for the car equity loan.
As a matter of fact, many lenders don't even perform a credit check. And while some of them can, your credit score won't be the final deciding factor.
How Can Car Title Loans In San Bernardino Be Repaid?
We understand that being in debt is stressful and most of us would want to get out of it as soon as possible.
Thus, at 5 Star Car Title Loans, we accept different payment methods where people can choose their own preferred method to repay the loan with ease. Below are some of the easiest and most convenient ways to pay back your title loan in San Bernardino:
Checks
Money order
Debit card
Mobile Application
Automated bank transfer
Usually, the first payment is made after thirty days but customers can take our help and extend their repayment plan up to a year too.
Are There Any Prepayment Penalties Associated With Auto Title Loans?
While many lenders may levy some sort of hidden fees or prepayment penalties, with 5 Star Car Title Loans, you do not have to worry about it.
We understand that there is a highly likely chance that you may get some extra cash and want to repay the loan earlier than the dictated time frame.
Thus, we encourage and help you to pay off your debts as soon as you can and don't charge any prepayment penalties for early payments.
What Happens if I Default on My Title Loan in San Bernardino, CA?
We understand that with unexpected situations sometimes people can get stuck with their financials and may also miss their payments.
Even though many title loan lenders go by the book and in case of missed payments opt to repossess the vehicle, we at 5 Star Car Title Loans only use it as the last resort.
If you have missed your loan installment, you can contact our team and we will help you to figure out a valid solution and assist you so that you don't miss it in the future.
Is My Personal Information Safe With 5 Star Car Title Loans?
We understand that your private information is yours only and should be protected. That's why we at 5 Star Car Title Loans commit to providing a quality and reliable service where the information that we ask is only used for the title loan process and we do not share it with a third party.
So, you can relax as your information will be kept safe and treated with utmost care.
Advantages Of Getting Auto Title Loans With 5 Star Car Title Loans
We try to create comprehensive customer services where borrowers can enjoy numerous benefits and get their title loans as quickly and easily as possible.
Some of the top advantages that come with choosing 5 Star Car Title Loans include:
Complete assistance
No hidden fees4
Flexible Loan Terms1
Bad credit is not a problem
Need Some Extra Money? Call Today!
If you are reeling under financial loss and need some monetary help, you can contact the 5 Star Car Title Loans team and we'll help you to avail some extra cash without any complications.
All you need to do is apply online or give a call at (888) 309 0994!