Title Loans in Christiansburg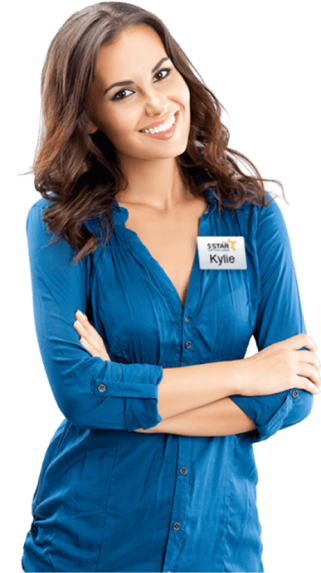 Customer Centered Service

Providing excellent customer service and a positive loan experience is 5 Star Title Loans top goal and we work tirelessly to make this happen for each and every customer.

Loans for Low Credit Score

We don't like turning away customers simply for having a bad credit score. We will work hard to get you a loan regardless of your bad credit.

Easy Application Process

We understand the urgency when getting a loan, so we offer simple options for applying. You can choose to apply either by phone or online.
Products

Car Title Loans

Payday Loans

Bad Credit Loans

Personal Loans

Online Title Loans

RV Title Loans

Process

Apply by phone or online

Complete all necessary requirements

Visit our local if needed

Get your money

Requirements

Car details

Personal details

Car title

Identification

References

Benefits

Keep driving your car

No prepayment penalties

No hidden fees

Quick funding

Personable service
5 Star Car Title Loans in Christiansburg, VA
Living in a fast-paced world comes with a guarantee of facing a troubling financial situation every now and then. No matter how hard we try, we sometimes get caught up in an economic pothole. And to get out of such miseries, we all look for options to borrow money.
Although traditional bank loans seem like good options to borrow money, their processes can become a little exhausting. Therefore, it is better to look for quick cash advances that can give instant approval.1
Consequently, 5 Star Car Title Loans offers smooth and effortless title loans for Christiansburg residents. These are short-term loan options that can help you with emergency funding.1
What Are Auto Title Loans?
Auto title loans are short-term loans that are given against collateral. Here, the collateral is the vehicle title of the borrower.1
The borrower approaches the title loan lender with a clean title in his name upon which the lender puts a lien and in exchange, releases the funds. The borrower can then collect the money and keep driving the car even while repaying the money. The lien will stay as long as the complete title loan amount and the accrued interest has been repaid.1
Other names for car title loans:
Car title loans

Vehicle title loans

Title pawns

Pink slip loans
Basic Requirements For Getting an Auto Title Loan in Christiansburg, Virginia
The state of Virginia has put forth some standard requirements for all those who wish to get a title loan. If you also want to get a car title loan, you must satisfy the following conditions:1
You must have a clear car title in your name

You must have a steady source of income

You must have a qualifying vehicle
What Basic Loan Documents are Required To Get an Auto Title Loan in Christiansburg, VA?
The completion of the title loan process is subject to the submission of some necessary documents. Although the lenders do not need piles of documents, there are some essential documents that must be shared.1
The list of those required documents includes:
Car Title
A clean car title with no lien must be shared. The car title should be in the name of the borrower alone, hence, the borrower should be the sole vehicle owner.
Photos of the car
Some latest photos of your car will be needed by the lenders to comprehend the condition of the car. As there will be no in-person inspection, you will be required to share photos of your car from all angles.
Proof of Identity
Submit a government-issued identity card. For this, you can use documents like your passport or a driver's license.
Proof of Residence
Proof of your residence can be shown through utility bills, credit card documents, or mortgage statements. 
Proof of Income
A consistent flow of earnings can be shown by documents such as bank statements, tax returns, or pay stubs. 
Apply for Online Car Title Loans in Just Three Easy Steps
To offer you comfort and convenience, we extend the completely online loan process. 5 Star Car Title Loans presents secure and reliable online title loans.1
The loan process entails three easy steps. All you have to do is visit the official website of 5 Star Car Title Loans and follow these steps:
Apply online
The online application process will need only 5 to 10 minutes.2 You will be asked to provide basic information about yourself and your vehicle. This will include your name, phone number, income, vehicle model, and manufacturer.1
Or you can call the 5-Star Car Title Loans team at (888) 309.0994 to confirm your eligibility.1
Send The Documents
The information that you will share via online application will help in getting pre-approval for the loan and receiving conditional approval. Since the pending review of the documents will be done to give the final loan approval, you will need to share them.1
Collect your money
Once you have shared those documents, they will be assessed thoroughly and verified. If the information checks out, you will get the final approval followed by which a loan agent will give you a rough estimate of some details.1
The estimate will include the minimum loan amount, interest rates, monthly payments, and APR. Make sure to read all the loan terms carefully.1
If you confirm the details and give a nod, the loan agent will create a loan agreement with the agreed-upon terms. After signing the agreement, you will receive money in 24 hours.2
How can I Receive Christiansburg Title Loans?
Receiving money from title loans in the present times is easier than ever. After successfully completing the process, you can get money via:
Cash at a nearest participating location

Direct deposit in your bank account

Mailed Check
How is the Title Loan Money Decided in Christiansburg Virginia?
The loan amount is based on different factors. Since title loans are secured loans, they are sanctioned against collateral i.e. the car title, therefore, the vehicle will obviously have a huge impact on the money. However, it is not the only factor affecting the money; the three broad factors include:1
Your Ability To Repay The Loan
Your ability to repay will be demonstrated by your earnings as well as expenses. The lenders will examine your monthly expenses and the debts you owe to evaluate your ability to pay the loan back.1
The Equity Value of Your Car
Having an adequate amount of equity left in your vehicle is a prerequisite for getting a title loan. The higher the equity, the higher the loan amount.1
Car's Market Value
For Christiansburg title loans, the condition of the car will determine its market value and the market value will further decide the cash and the interest rates on the loan.1
5 Star Car Title Loans always tries to work for the welfare of its customers and tries to get them a fair loan value. So, with 5-Star Car Title Loans, you can get loans up to 75% of your car's value.1
Can Someone with a Bad Credit Score Qualify for Title Loans in Christiansburg?
Yes, you can get a title loan even with a bad credit score.1 
Title loans are designed for customers with different credit scores and hence, they are known for their looser credit qualifications. Although your credit information is not the focus of the eligibility criteria here, there are some instances where a credit check might be performed.1
Nonetheless, these credit checks also won't affect your qualification as long as you have sufficient equity in your vehicle and can demonstrate the ability to repay the loan.1
Therefore, it is safe to say that you can get a title loan irrespective of your credit history.1
Repay your Car Title Loan in Christiansburg Virginia with These Easy Methods!
We prioritize convenience and comfort over anything and so, we decided to extend the same throughout the loan process. Consequently, for our customers who wish to repay the loan, we have put forth a range of flexible options through which they can complete their loan payments.
Unlike payday loans, you can repay title loans in easy installments by using the below-mentioned methods. Have a look:
Mailed check

Online payment

Make payment via cash at the nearest participating location

Make payment phone using credit or debit card
What Can Funding From Christiansburg Title Loans Be Used for?
Car title loans can be used in a variety of ways. You can cover a sudden bill or a pending rent using the money. There are several expenses that can be covered by loan proceeds from title loans and here is the list of all those expenses:1
Legal Expenses

Funeral Costs

Home Repairs

Weekend Outings

Car Maintenance

Pet Expenses
Repay Your Loan Earlier: No Prepayment Penalties
There are other title loan lenders who charge the borrowers with heavy penalties and fees if they pay their loan earlier than the dictated period. However, this is not the case with 5 Star Car Title Loans.1
If you ever decide to repay the loan earlier than the decided-upon period, you can do that without worrying about prepayment penalties or hidden fees.4
Since transparency is an integral part of our ethics, we mention everything in the guidelines and that is why we encourage customers to carefully read them.
Do I Need To Have a Job For Title Loans in Christiansburg VA?
If you as