Title Loans in Columbus, 43211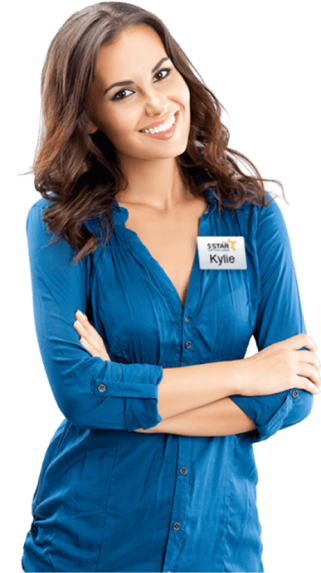 Customer Centered Service

Providing excellent customer service and a positive loan experience is 5 Star Title Loans top goal and we work tirelessly to make this happen for each and every customer.

Loans for Low Credit Score

We don't like turning away customers simply for having a bad credit score. We will work hard to get you a loan regardless of your bad credit.

Easy Application Process

We understand the urgency when getting a loan, so we offer simple options for applying. You can choose to apply either by phone or online.
Products

Car Title Loans

Payday Loans

Bad Credit Loans

Personal Loans

Online Title Loans

RV Title Loans

Process

Apply by phone or online

Complete all necessary requirements

Visit our local GPS Installation Center if needed

Get your money

Requirements

Car details

Personal details

Car title

Identification

References

Benefits

Keep driving your car

No prepayment penalties

No hidden fees

Quick funding

Personable service
Nearest Locations
Title Loans in Columbus, Ohio
Quick Steps to Emergency Cash
Running out of cash with bills to pay is a situation that many people can run into. Bills can just seem to keep piling up with no end in sight. Not only that, but old bills just keep getting more and more expensive, when you add on interest rates and late payment fees.
Without extra cash to cover emergency expenses, it can be really stressful. Financial stress can make it hard to sleep through the night and difficult to concentrate on work the next day.
If you keep saying over and over to yourself, "How can I get emergency cash? Who can help me with extra money?", we might be able to help. At 5 Star Car Title Loans in Columbus, we process quick cash loans.
Quick Cash for Car Owners in Columbus
We have good news for residents of Columbus who own cars or other vehicles. If your car is paid for and has good equity, you are invited to apply online for a title loan.
It's easy to do – anyone can apply for a car title loan online in just a matter of a few minutes. You don't need to wait until the next business day or standard business hours either. Since our website is always open with the online application form, you can apply online anytime!
Vehicle Types for Car Title Loans
If an online title loan in Columbus would help you over your financial crisis, you can apply today. Car title loans are available for anyone who owns a car or other valuable vehicle.
When you begin the application process online, you'll find out right away if you are pre approved. There is no need to sit around waiting and wondering if your request is approved.
Here are the most common types of vehicle title loans in Columbus, Ohio:
auto title loans
truck title loans (even big rigs)
recreational vehicle title loans (RV)
boat title loans
If you have a different type of vehicle that you would like to use as loan security for a title loan, such as a boat trailer, contact our customer service department for more information.
Using Your Vehicle as Title Loan Security
Most residents of Columbus, OH are familiar with personal loans, which can be traditional loans from a bank. Online title loans are different in several ways.
The most important difference with car title loans is that they are secured loans. A secured loan is faster and easier to get.
While a personal loan from a regular loan company might have a lot of forms to fill out and a waiting period to get the quick cash, an auto title loan does not. Banks and loan companies might offer unsecured loans, which are more complicated.
At 5 Star Car Title Loans, we process secured loans. It means that we use the value in your vehicle as title loan security. To get title loan money, you only need to give up your vehicle's title – not your vehicle.
Read on to see how title loans in Columbus can get you the emergency cash you need quickly.
How to Get Started with Car Title Loans
Since title loans are secured with your vehicle's value, the first step is to send in a loan application. While you could call us for help or walk into one of our Columbus, OH storefronts, the fastest and most simple way to begin the application process is by going online.
Log into the 5 Star Car Title Loans website anytime – there are no time restrictions. As soon as you open it, you'll see the loan application form. Take a few minutes to fill in the easy questions.
Besides your name and contact details, you'll need to give us the details of the vehicle you own. Based on your vehicle's worth, we can provide you with a quick reply. If your car, motorcycle or truck has a high enough value, you might be pre approved immediately.
You can apply now for a car title loan without any worries. There are no obligations to sign anything! Try it now and see how much cash you can get!
Bad Credit Applicants Accepted!
If you have had money problems in the past and show a bad credit history, you are still invited to send us your online application for a title loan. In other words, having a poor credit score does not mean you can't get a fast car title loan.
Even with a bad credit history, you can still begin the title loan process. Our customer service team is more interested in your current financial situation than in your financial history.
Do you own a vehicle with good value? Are you able to handle monthly title loan payments on your present income? If yes, find out today if you can get loan approval by sending in your online title loan application.
Trading in Your Car's Title for Fast Cash
When you are pre approved for a car title loan, you can continue to the next step in the application process. There are a few documents that will be required for verification.
When you get to the end of the process and you are approved for a quick title loan, you'll get a monthly payment schedule and a title loan agreement to sign. It's all your choice, of course. You do not have to sign the agreement if you don't want the cash loan.
When you see the loan amount on the title loan agreement, you can know that it is the total amount you will need to pay. There are no hidden fees that will be added on later.
If you want to go through with the title loan approval process and get the money, you'll need to sign the loan contract and submit your car's title. Your title will be kept by the title loan lender until the money has been completely paid back and the contract terms have been met.
The title loan process moves fast, so make a quick list of your expenses and emergencies you need to cover! Before you know it, extra money could be in your bank account!
Ways to Spend the Title Loan Amount
One of the most popular perks of title loans in Columbus is that there aren't any restrictions, limits or rules on what the money must be used for! Once you get the emergency cash into your account through a direct deposit, the money is yours!
With car title loans, you can borrow money for any purpose. You know better than anyone what you need money for!
You don't need to explain to your title loan agent why you are suddenly without money or what you'll use it for. Whatever financial emergencies you are experiencing today are your business and not ours!
Here is a list of popular uses for title loan funds, as shared with us from satisfied borrowers:
Save money by paying off old credit card balances
Pay for emergency medical expenses – doctors, hospitals and medicines
Get bills paid before their due date, to avoid late fees and penalties
Send some money to a struggling family member or aging parents
Take time off to look for a better job
Covering unexpected expenses
Required Documents for Quick Credit Verification
Once your title loan request has been pre approved, you can send in your documents to be approved in the final stage of the application process. We only ask for the documents necessary to approve your request!
Here is the list of documents to provide proof for the final approval process:
Proof of income – Send documentation of your monthly income so we can assess your ability to pay. Proof can be bank statements, salary slips or other official documents.
Place of residence – To verify where you live, send in some mail, such as credit care or bank statements, or recent utility bills. A copy of your lease agreement can also be used.
Vehicle title – To be used as security for a car title loan, the title needs to be only in your name, with no other names or liens.
Your bank account information – To speed up a direct deposit of your loan proceeds, provide us with the name of the bank and the details of your bank account.
Photo ID – We can verify your identity by using a photo ID issued by the government. This is usually a driver's license or a state ID, but a passport can also be used.
Enjoy the Quick Online Title Loan Process
You don't need to spend a lot of time getting a Columbus title loan. There is a speedy