About This Location
USA Transportation Services Inc. provides registration services for 5 Star Car Title Loans customers. The store is located at 9144 Telegraph Road, Suite B, near the intersection with Arrington Ave. If you live in Downey and in need of registration services, stop by USA Transportation Services Inc. that works with 5 Star Car Title Loans in Downey. USA Transportation Services Inc. provides our clients with unmatched customer service. 5 Star Car Title Loans does not issue loans at this location.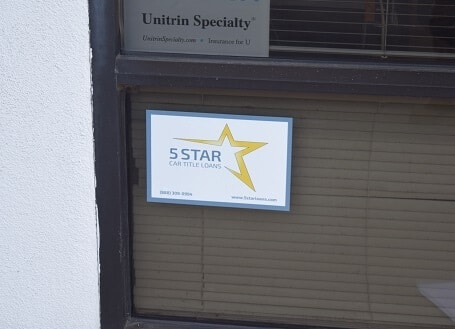 Downey, California
If you want to go to where the Apollo space program al began, all you have to do is go to Downey, CA. The space program got off to a flying head start start during the second world war as the Vultee Aircraft company. By 1941 Vultee produced approximately 15% of all American military aircraft. Vultee was one of the more innovative aviation companies. For example, they were a pioneer in the employment of women on powered assembly lines way before most aircraft manufacturing plants let women do "men's" work. After mergers and buyouts, the name on the door was Boeing, but the work was still done by the good folks of Downey, CA.
Keeping Up with Bills in Downey
The residents of Downey, CA enjoy all the wonderful perks of living in California, including the sunny days and close proximity to the beach. But besides all of that, it can be hard to keep up with bills and to take care of everyday purchases. People oftentimes find themselves in this type of predicament when they've been through a period of unemployment, changed jobs or experienced a work slowdown. It can also be rough when you're suddenly faced with emergency expenses that you can't cover. No need to despair! Contact us at 5 Star Car Title Loans in Downey for a quick cash loan.
Fast Cash for Cars
Anyone with a car that's been paid for can apply for a quick personal loan from 5 Star Car Title Loans in Downey. This even applies to people who are known to have a bad credit history. That's because car title loans take into account the value of a car that you have ownership to. If the value of that car is high enough, then we'll just use the value to approve a fast loan for you. We don't take your car, we only use its value. Of course, besides the value of your car we will take into account your ability to pay and check that you meet our credit criteria.
All Credit Types Can Apply at 5 Star Car Title Loans in Downey
Once you apply and we determine if we can pre-approve you for a car title loan, it's smooth sailing from there. We'll contact you to finish the process. We'll put our name on your car title and you'll continue driving your own car. Contact us at 5 Star Car Title Loans in Downey today: (562) 372-4633.