Title Loans in Marion, 43302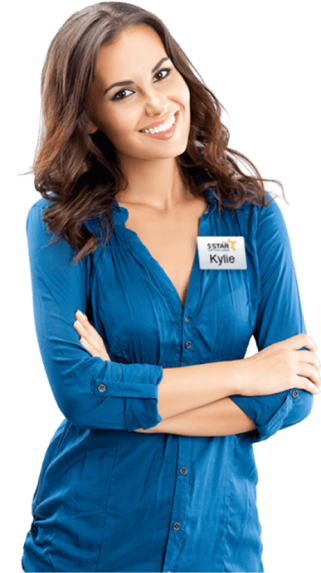 Customer Centered Service

Providing excellent customer service and a positive loan experience is 5 Star Title Loans top goal and we work tirelessly to make this happen for each and every customer.

Loans for Low Credit Score

We don't like turning away customers simply for having a bad credit score. We will work hard to get you a loan regardless of your bad credit.

Easy Application Process

We understand the urgency when getting a loan, so we offer simple options for applying. You can choose to apply either by phone or online.
Products

Car Title Loans

Payday Loans

Bad Credit Loans

Personal Loans

Online Title Loans

RV Title Loans

Process

Apply by phone or online

Complete all necessary requirements

Visit our local GPS Installation Center if needed

Get your money

Requirements

Car details

Personal details

Car title

Identification

References

Benefits

Keep driving your car

No prepayment penalties

No hidden fees

Quick funding

Personable service
Nearest Locations
5 Star Car Title Loans In Marion, Ohio
Living in America is a rollercoaster ride in itself. Things happen really fast here! With sudden outings, occasions, parties, and even mishaps, you can never know what is gonna happen tomorrow.
And with these unexpected situations come unexpected expenses which are really hard to tackle and handle on short notice.
While many Marion residents would turn to banks, their lengthy process and tight credit criteria make it very hard to borrow any fast cash.
During these times, people can opt for two really popular short-term financial options ( payday loans and online title loans) that can help them get some money quickly and easily without any hassles.
But as payday loans have comparatively high-interest rates and shorter repayment periods, title loans become a better alternative.
Let's understand how these loans work and how you can take advantage of Marion title loans.
What Are Auto Title Loans?
Auto title loans are fast and easy personal loans that allow an applicant to use their car title to avail themselves of some emergency cash.1
These short-term loans are known for having flexible credit criteria and a simple application process that allows unemployed people and people with credit difficulties to apply and get approved within 1 business day.2
Car title loans are famous for several other names such as pink slip loans, title pawns, and auto equity loans, and these loans don't require you to submit your car while making your monthly payments.1
What Do I Need To Be Approved For A Title Loan In Marion, Ohio?
Title loan requirements are usually flexible and loose where people only have to fulfill certain conditions in order to get funded.1 Here are some prerequisites that can help you get your loan faster.
Conditions To Apply For Marion Title Loans:
Applicants must have a valid and lien-free title of the car they are using.

Applicants need to have a relabel income source to pay back the loan

Applicants must be living in the Marion area and should have proof of the same.

Applicants should be 18 years of age or older at the time of applying.
In case you satisfy all of the above-mentioned conditions, you can reach out to our team and apply for a car title loan now.
Auto Title Loans Requirements In Marion, OH
When you are applying for title loans in Marion, Ohio, the 5 Star team makes sure that the whole application process is stress-free and smooth and you don't have to submit loads of documents to get approved.
While having a clean vehicle title is the most necessary thing, during the loan approval process you will be required to submit a few documents to verify your credentials.1
Necessary Documents Required To Get a Car Title Loan in Marion, Ohio
Proof Of Income
Unlike other lending options, title pawns determine your eligibility based on multiple factors including your repaying ability.1 Having a reliable income means you can make timely payments and can afford higher amounts of loans.
Applicants can present their bank statements, compensation letters, payslips, etc. as proof of income and get approved for a pink slip loan.
Proof Of Residence in Marion, Ohio
To be eligible for car equity loans in Marion, Ohio, individuals need to show proper documents as proof of their address.1
Usually, most title loan lenders accept utility bill receipts, rental agreements, or income tax receipts as proof of your address.
Recent Photos of Qualifying Vehicle
The title loan is generally based on your car's market value and it also affects the minimum loan amount you can get. That's why many companies require you to go through a vehicle inspection to determine and finalize loan terms.1
However, with 5 Star Car Title Loans, applicants can save time by directly uploading photos of their car to the website or by mailing them to the team and skipping in-person car inspections.
Valid Government-Issued ID
Locals of Marion, OH will also be needed to present a government-issued photo ID for identity verification. Now it can be a driver's license or passport that has a clear picture of yours with your full name.
References
Some lenders might also ask you to submit a couple of references to sanction the loan. These references can be both professional or personal and can be from outside of the Marion area too.
How To Apply For Vehicle Title Loans In Marion, Ohio?
Title loans in Ohio are famous because of the customer-centric and streamlined application process that allows individuals to fund themselves without submitting visiting places, going through hard credit inquiries, or waiting for days for the application to be processed.1
By choosing 5 Star Car Title Loans in Marion, OH, they can take the benefit of online title loans and complete the whole application process from their house within 3 simple steps:
Apply Online
Start by visiting the official website of 5 Star Car Title Loans and fill out an online application with basic details such as your name, address, income, and car details. 
The form only takes a few minutes to fill and you'll know whether you are eligible for a title loan or not.2
In case you feel any inconvenience or issue, you can call our loan agent and they will help you out with your loan application.
Submit Documents
After the conditional approval, our executives will reach out and discuss all the necessary terms such as the minimum loan amount you can access, repayment terms, the interest rate, etc.1, and make sure that they understand and agree with every aspect before moving on to the next step.
After that, a loan agent will ask you to submit scanned copies of the necessary documents that will be as proof of your citizenship, car ownership, and ability to pay back the title loan.1
Get Your Money!
Once you get the final approval and you send in the signed contract, your loan request will be processed and you can expect to get your loan proceeds within 24 hours or one business day.2
The 5 Star works hard to ensure transparency and therefore encourages consumers to read the loan terms carefully before indulging in any kind of contract. 
How Can I Pick My Loan Money In Marion, Ohio?
Once you are qualified for the car equity loan, you can contact the 5-Star team and choose from several payment methods to receive the loan amount in the most suitable way for you:
Here are some of the most used payment options:
In-person pickup

Direct deposit in the bank account

Moneygram transfer

Wire transfer

Mailed Check
How Much Cash Can I Borrow with Car Title Loans in Marion, OH?
The final loan amount in a car title loan depends on several factors1 out of which 3 are major ones including: