Title Loans in Palm Springs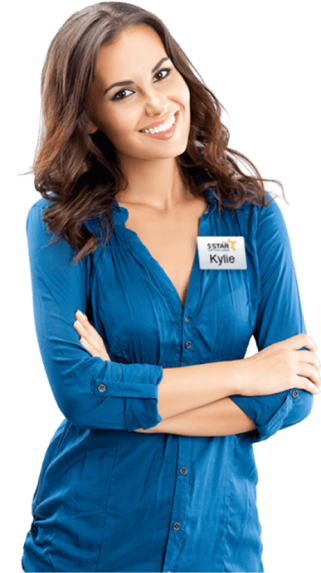 Customer Centered Service

Providing excellent customer service and a positive loan experience is 5 Star Title Loans top goal and we work tirelessly to make this happen for each and every customer.

Loans for Low Credit Score

We don't like turning away customers simply for having a bad credit score. We will work hard to get you a loan regardless of your bad credit.

Easy Application Process

We understand the urgency when getting a loan, so we offer simple options for applying. You can choose to apply either by phone or online.
Products

Car Title Loans

Payday Loans

Bad Credit Loans

Personal Loans

Online Title Loans

RV Title Loans

Process

Apply by phone or online

Complete all necessary requirements

Visit our local if needed

Get your money

Requirements

Car details

Personal details

Car title

Identification

References

Benefits

Keep driving your car

No prepayment penalties

No hidden fees

Quick funding

Personable service
5 Star Car Title Loans in Palm Springs, CA
Expenses in California are never the same. As the situations keep on changing and new occasions happen on a regular basis, your budget is always sailing on the rough waves.
So when many things happen in your month and your bills go way out of your budget, the first thing you'll think of is a fast and easy way with which you can borrow some extra money and cover all those expenses.
Now, when you think of short-term loans, payday loans and title loans are the most preferred options, but the short repayment period of payday loans creates financial stress on many people.
Taking personal loans from auto title loan companies like 5 Star Car Title Loans is rather a better option. With the help of their affordable, quick, and simplified loans, anyone in Palm Springs, CA can fund themselves on short notice without worrying a lot about their credit scores.
So, if you have a car by your side, you can also deal with your hard times by consulting with our team.
What Are Title Loans and How Do They Work?
Title loans are a really great option to get some extra cash fast where you can approach a direct lender and get a lien placed on your car to get some extra funds.1
While applying for these loans, applicants are required to present a clean and lien-free car title using which the lender secures the loan and provides them with the required funds.1
Known by several other names such as pink slip loans, car equity loans, and title pawns, auto title loans, these lending institutions take up temporary ownership by placing a lien and when the applicants pay back the loan amounts.
However, these collateral loans are more famous because in contrast with the other ones, here people don't have to submit their car. They can take the loan and pay it back in monthly installments while continuing to drive their vehicle wherever they want.1
What Are The Requirements To Get Car Title Loans In Palm Springs?
To be eligible and get car title loans, California residents need to make sure that they fall in a class where they have all the acceptable qualities and documents to apply for a title loan.1
Here are some of the conditions most title loan lenders want you to satisfy to be approved for a title pawn.
Prerequisites To Get Approved For Car Title Loans, Palm Springs
Candidates who are applying should be at least older than 18 years and need to have valid proof of that.

If you are applying in Palm Springs, you need to have proper documents of address in the city.

Candidates need to verify their identity as US citizens and need to present valid government-issued photo ID with clear credentials.

Candidates also need to present a clean and lien-free qualifying vehicle registered in their name.

Finally, individuals need to show some proof of having consistent and reliable earnings.
List Of Documents Required To Get A Title Loan In Palm Springs
Proof Of Income
Normally for a title loan, the lender needs to be assured that your income is enough to pay back the loan slowly in monthly payments. To confirm the same, they will ask you to present proof of steady income in the form of recent payslips, bank statements, compensation letters, etc.
Lien-Free Vehicle Title
Auto title loans are secured and sanctioned by placing a lien on the customer's car title and taking temporary ownership. So if you want to apply and qualify, you need to present a clean and lien-free vehicle title registered in their name.
Proof Of Address
To qualify for title loans in Palm Springs, California, the locals should be using valid documents to prove their residence in the city. Now, these documents can be the receipts of household utility bills, property tax slips or rental agreements, etc.
Government Or California Issued Photo Id
Generally, when you are applying, one thing that is foremost for any lender is whether you can verify your identity or not.1 For that, they'll ask for a government-issued Id with a clear name and photo on it. Generally, it can be your driver's license or in some cases a passport too.
Latest Photographs Of The Car
Title loans are primarily collateral-based loans which clearly indicates that the car will be the major deciding factor in the loan terms. As many of the finalizations are made on the basis of collaterals, the loan executives will require you to submit some recent photographs of your vehicle and go through a virtual vehicle inspection.
5 Star Car Title Loans team has kept the application process quite easy and hassle-free where all of these documents can be easily uploaded and mailed to our agents from the home and time spent visiting places can be saved.
How Much Cash Can I Get With Car Title Loans In Palm Spring?
Car equity loans are secured flexible loans with a smooth process where the financial credit history of a person doesn't have a big impact in determining their eligibility as it has in other traditional loans.1
Here are the 3 major factors that most title loan lenders consider while finalizing important loan terms such as minimum loan amounts and interest rates etc.
Ability To Repay The Loan
While having a clean and lien-free car title is one of the basics, another thing lenders need to be sure of is whether you will be able to pay the money in the future in timely monthly payments or not.1
Presenting a dedicated income source means that you can repay the loan on or before the scheduled time intervals, increasing your chances of getting more money.
Your Vehicle's Equity
Often in a car title loan, the amount of equity you are willing to surrender decides how much cash you can get for your car.1 So if you want more money for your expenses, remember to use a car with more positive equity in it.
Your Car's Market Value
Many important lending terms such as minimum loan amount, interest rates, and repayment period are impacted by the automobile the applicant is using and the current market value it has.
Here are some elements that the 5 Star team and many other title pawn lenders do consider while calculating the market value of your vehicle1:
Vehicle's Brand, Model, Make, and Style
Present Condition of the Car
Purchase date of the car
Any Kind of Modifications Done to the car
Odometer Reading
The focus and efforts of the 5 Star Car Title Loans team are to help individuals avail the most money possible and allow them to get up to 75% of their car's market value.1
3 Easy Steps To Get Auto Title Loans in Palm Springs, CA
With the fast and rationalized title loan process of 5 Star Car Title Loans, applicants can apply for a car title loan while sitting in their home comfortably by following these simple steps.
Fill Out An Application
You can initiate the loan application by visiting the 5 Star Car Title Loans and clicking on the apply online button.
An application form will open up which requires you to share some basic details including income, address, cell number, vehicle brand, etc. and if the given information is in accordance with the loan terms, you'll get a call confirming your eligibility.
Submit the Request Documents
Once your application is pre-qualified, you will be contacted by our team who they'll discuss all the essential terms and conditions for the loan.
Make sure before moving further you understand all the terms. And after you are clear with them, you will be required to send in a few documents to confirm and verify your credentials.
Get Final Approval And Receive Money
After successful document verification, the final approval will be given and a loan contract will be drawn which will include all the details of the title loan.
Palm Springs residents are encouraged to go through them once before signing and contact our team, in case they get any doubts.
Consumers of 5 Star Car Title Loans can opt for multiple payment methods such as mailed checks, Moneygram transfers, or direct bank transfers and receive their money within 24 hours or the same business day.2
How To Pay Back My Car Title Loans in Palm Springs, California?
The 5-Star Car Title Loans team has carefully created a conventionalized and painless application process that allows users to get access to the agreed loan money within 24 hours of final approval2 and similarly they won't feel any hurdle while paying back the installments.
In contrast with other short-term loans (such as payday loans, service student loans, etc), the repayment procedure of an auto title loan is way less hectic and stressful in the borrower's pocket.
Here are 2 different ways using which customers can pay their title loans:
Lump-Sum Payment
Some people just hate being in debt and would like to take it off their backs as soon as they can. These can choose to repay the whole loan amount in a single balloon payment at the end of the repayment period.
Monthly Payments
Some people live on budgets and big payments can really stress them out. Thus these ones can divide their pending loan payment into smaller installments and opt for a repayment schedule to make regular monthly payments.4
Payment Modes To Pay Back Your Title Loan in Palm Springs, CA:
Money Gram Wire Transfer

Online Payment Applications

Credit/Debit Cards

By Mailing Check
How Long Does it Take to Get Approved For a Title Loan?
5 Star Car Title Loans team takes great pride in keeping the entire loan process so simple and straightforward that most of the consumers don't face a