Title Loans in Hemet, 92544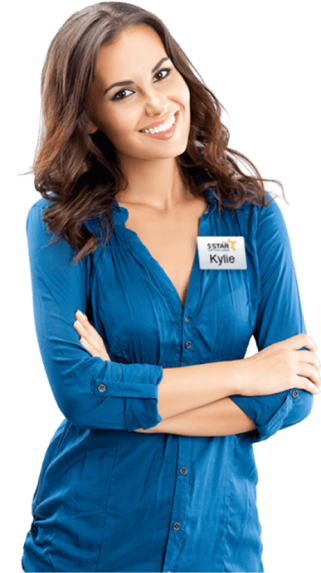 Customer Centered Service

Providing excellent customer service and a positive loan experience is 5 Star Title Loans top goal and we work tirelessly to make this happen for each and every customer.

Loans for Low Credit Score

We don't like turning away customers simply for having a bad credit score. We will work hard to get you a loan regardless of your bad credit.

Easy Application Process

We understand the urgency when getting a loan, so we offer simple options for applying. You can choose to apply either by phone or online.
Products

Car Title Loans

Payday Loans

Bad Credit Loans

Personal Loans

Online Title Loans

RV Title Loans

Process

Apply by phone or online

Complete all necessary requirements

Visit our local Vehicle Inspection Center if needed

Get your money

Requirements

Car details

Personal details

Car title

Identification

References

Benefits

Keep driving your car

No prepayment penalties

No hidden fees

Quick funding

Personable service
Nearest Locations
5 Star Car Title Loans in Hemet, CA
Facing a financial crisis or getting sudden bills is a lot stressful! While these unexpected expenses often need to be paid immediately, our payday is far away!
In those tough situations, many people desperately look for easy lending options so that they can get some extra money and deal with their struggling financial conditions. But despite their efforts, the lengthy applications and hassle process of banks make it very difficult to get access to any extra cash at all.
Fortunately, there exists an easy and straightforward short-term financing option that can help them avail quick cash without dealing with the complications of traditional loans- Auto Title Loans.
At 5 Star Car Title Loans, we offer easy and fast loans where people will be able to apply, get qualified, and receive their loan proceeds within the same business day.2
Let's learn more about the title loans in Hemet, CA
Car Title Loans: What Are They?
Auto title loans are fast and easy personal loans that allow a person to borrow funds by using their car as collateral.1
In this cash advance loan, the lender places a lien on your vehicle's title and in exchange provides you with some emergency funds to cover your sudden cash needs.1
Title loans are also famous by other names such as:
Title Pawns
Pink Slip Loans
Car Equity Loans
Automobile Title Loans
Vehicle Title Loans
Requirements for Auto Title Loans, Hemet
Car title loans are known for having serene credit qualifications1 and an easy loan process where even people can apply and avail of same-day cash despite having a bad credit history.1
However, if you want to get approved for same-day car title loans in Hemet, CA you must satisfy the certain conditions mentioned below:
Applicants must be older than the legal age under California's laws
Applicants must have a steady source of income
Applicants must have a qualifying car title registered to their name
As the car title loans are secured against your car title and the loan amount depends on your car equity and condition, make sure that you use a well-kept vehicle to get more money from title loans.
Required Documents To Qualify For A Car Title Loan, Hemet?
In addition to having a clean and lien-free vehicle title to your name, there are a few other documents that your direct lender can ask you during the loan application process of a car title loan.
When Applying For A Car Title Loan in Hemet, Make sure you Have:
Proof of Income
Applicants can show their pay stubs, bank statements, or other forms of income proof while applying. People who don't have a traditional job, are injured, or are retired can present their bank statements, tax forms, awards letters, etc.
Proof of Address
To be eligible for auto title loans in Hemet, applicants must present a valid document of their residence. Generally, rental agreements, property tax receipts, and utility bills such as credit card bills will work as proof of address.
Recent Pictures of the Vehicle
When it comes to getting a car title loan with 5 Star Car Title Loans, borrowers don't have to waste their time with an in-person inspection. They can just click the recent photos of their car from multiple angles and submit them on our site to get fast loans.
A Government Issued ID Proof
While applying for a car title loan, candidates will be required to submit a government or California-issued Photo Id to confirm their identification. Typically, a driver's license will work but if you don't have that, you can also present your passport.
Simple Steps To Apply For Car Title Loans, Hemet
With online title loans of 5 Star Car Title Loans, locals can apply from the comfort of their homes and receive funds with 3 easy and simple steps.
But before you go online to apply, make sure you have all the above-mentioned required documents.
Step 1: Find Your Loan Eligibility
With 5 Star Car Title Loans, getting started with the loan process is quite easy and smooth. You can use your mobile phone to contact our team at (888) 309 0994 and give some basic details to check whether you are eligible for a Hemet title loan or not.
Applicants can also visit the 5 Star Car Title Loans website and fill out the simple inquiry form to confirm their car title loan eligibility.
Step 2: Submit a Few Basic Documents
In case your car qualifies and you get pre-approved for the short-term loan, our team will call to discuss the loan terms and you'll be required to submit a few documents to prove your credentials and repaying ability.1
If you have any doubts about the terms and conditions or face any other inconvenience, you can make a call to our support team and get immediate assistance.
Step 3: Get Direct Deposit Into Your Account
Once we verify the documents, we'll process your loan request and you can expect to receive the money into your account within 24 hours of loan approval.2
Payment Options To Receive Your Title Loan Funds
With 5 Star Car Title Loans, customers can choose from multiple payments options to receive their loan funds:
Direct Deposit
For residents who want no hassles, we will deposit their loan amount directly into their bank account. You can also opt for getting a direct deposit into your mobile wallet.
MoneyGram
Applicants who prefer to receive their money in the form of a check or cash, can visit their nearest MoneyGram location and collect their loan funds.
Licensed Location
People who don't have a MoneyGram near them can contact our team to find another licensed location to collect their cash from there.
Mailed Check
If you don't want a bank deposit and don't want to visit anywhere, you can also opt to receive a mailed check at your chosen address.
How Much Cash You Can Get With Car Title Loans, California?
Auto title loans have wider eligibility criteria where the loan eligibility, interest rates, and minimum lending amount are calculated based on various factors including1:-
Car's Equity
Market Value of the Car
Ability To Repay The Loan
Generally, people who have higher income and a well-kept car to their name can borrow higher amounts of loan1 while applying for a title loan in Hemet.
How Does The Repayment Process Of An Auto Title Loan Work?
Unlike other short-term loans (payday loans, service student loans, etc.), auto title loans have flexible repayment options where the borrower won't have to face the burden of paying the full outstanding amount in one go.
With 5 Star Car Title Loans, borrowers can opt to pay their pending loan amount in 2 ways:
Lump-Sum Payments: Applicants can pay the full amount (principal and interest) at the end of the repayment period in one single payment
Monthly Installments: Customers can also break the loan amount into smaller installments and pay them at regular intervals.
Where Can I Use The Funding From Auto Title Loan?
While the proceeds from a traditional loan have a lot of restrictions on where they can be used. Proceeds from car title loans, Hemet can be used for various personal and household needs.1
Most Common Uses of a Car Title Loan, Hemet1:
Paying Medical bills
Covering Travel expenses
Paying For Home Renovations
Funeral costs
Wedding expenses
Covering Monthly Bills
How To Pay Off Auto Title Loans, Hemet CA Early?
We understand that no one wants to have debt on their name and if they get a chance they'll like to clear it as soon as they can.
That's why 5 Star Car Title Loans have created a smooth and transparent loan process where borrowers can opt for a repayment schedule and pay the loan money in regular installments.4
In case they get access to money before the set date and wish to pay the installment earlier, then there will be no prepayment penalties charged to them.4
Payment Options For Title Loan Repayment At 5 Star Car Title Loans, Hemet
Money Gram Wire Transfer
Online Payment Applications
Credit/Debit Cards
By Mailing Check
Can I get An Auto Title Loan Against My Car If It's on Finance?
Yes!
To be eligible for a car title loan in Hemet, a borrower needs to show a strong ability to pay back the loan and should have enough equity value in their vehicle.1
Thus, even if you don't fully own your car, you can have a good amount of equity in it and against that equity can be approved for a title loan. You can contact your loan officer and find out how much equity you currently own and