Title Loans in St. Petersburg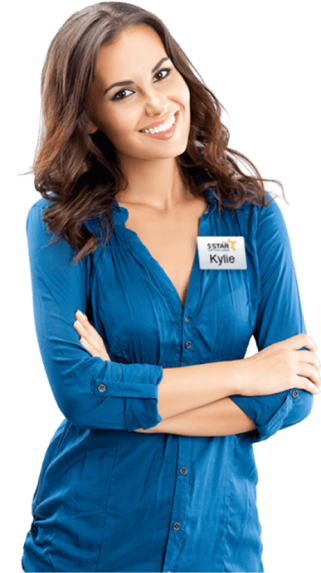 Customer Centered Service

Providing excellent customer service and a positive loan experience is 5 Star Title Loans top goal and we work tirelessly to make this happen for each and every customer.

Loans for Low Credit Score

We don't like turning away customers simply for having a bad credit score. We will work hard to get you a loan regardless of your bad credit.

Easy Application Process

We understand the urgency when getting a loan, so we offer simple options for applying. You can choose to apply either by phone or online.
Products

Car Title Loans

Payday Loans

Bad Credit Loans

Personal Loans

Online Title Loans

RV Title Loans

Process

Apply by phone or online

Complete all necessary requirements

Visit our local if needed

Get your money

Requirements

Car details

Personal details

Car title

Identification

References

Benefits

Keep driving your car

No prepayment penalties

No hidden fees

Quick funding

Personable service
5 Star Car Title Loans in St. Petersburg, FL
With unemployment rising at an alarming pace and the inflation rate going berserk, more than 64% of Americans who are barely surviving paycheck to paycheck are under a huge financial burden and duress.
With this much uncertainty in their income, an unexpected medical or repair bill can quickly become a big nightmare.
And unfortunately, the lengthy process and hard credit checks of banks and other institutions make it almost impossible for these people to get any financial aid.
In that troubled and stressful situation, the St. Petersburg residents can contact and take the help of 5 Star Car Title Loans to get a quick car title loan and manage their crumbling financial situation.
What Is An Auto Title Loan?
An auto title loan is a short-term personal loan that is issued and secured in exchange for equity in the borrower's vehicle.1
In this collateral-based loan, the lender places a lien on your car title and acquires a temporary claim to provide you with some fast cash.
These loans are generally approved faster and the lender can expect the money in his bank account within 24 hours.2
Usually, title loans are also referred to with other names such as pink slip loans, auto title loans, vehicle equity loans, etc.
Is Car Title Loan A Good Idea?
Unlike traditional bank loans, title loans have a simpler and easier application process where the borrower only needs to submit a few documents1 and can receive the loan amount within the same day.2
On the other hand, car title loans are based on multiple factors and have a flexible repayment option which makes them a viable and more suitable option as compared to payday loans, service student loans, etc.
How Do I Apply For A Title Loan?
At 5 Star Car Title Loans, the loan application and approval process are very simple and effortless that anyone can apply and get their title loan approved in 3 easy steps:
Step 1: Go Online And Check Loan Eligibility
You can visit the official website of 5 Star Car Title Loans and fill out some basic information about you and your vehicle to know the title loan eligibility.1
If you need any assistance or have a query, you can use your cell phone and call the 5-star support team at (888) 309 0994.
Step 2: Apply Online And Submit Documents
After you get pre-approved, our team will call you to conduct a short inquiry process and give you the details of the required documents you will be needed to submit to prove your identity, address, car ownership, etc.1
To keep the loan process smooth and provide excellent customer service, customers can submit all their documents online and can save themselves the time and effort of visiting anywhere.2
Step 3: Get Instant Approval and Cash Within the Same Business Day
Once the documents are verified and loan applications got final approval, you expect a direct deposit in your bank account within 24 hours.2
With 5 Star Car Title Loans, you can get your loan fast and use the credit to cover your monthly bills and other expenses without any hidden fees or other hassles.4
What Are The Requirements To Get A Title Loan in Saint Petersburg, FL?
To be eligible for Petersburg title loans, all applicants need to satisfy certain conditions and have verified documents proving their eligibility for a car title loan.
List of Necessary Documents To Apply For Car Title Loans in St.Petersburg, FL
Qualifying title (car title must be registered in the name of the borrower in Florida)
Proof of residence (credit card bills, rental agreement, income tax receipts, etc.)
Proof of income ( pay slips, bank statements, compensation letters, etc)
Latest Photos of the car or other vehicle you are using
Government-issued ID (driver's license, US passport, or state ID)
Other References (it can be a personal or professional reference)
Can I Get a Title Loan with Bad Credit?
Car title loans are short-term collateral-based loans that are secured against your car's title and have looser credit qualifications which allow people with bad credit to get qualified for a personal loan.1
Typically, most Saint Petersburg title loans are based on 3 factors:
Ability To Repay The Loan Amount
Compared to other mainstream financing options, title loans are determined by a person's repaying ability.1
Even though a regular credit check can be done to check the lending risk. If you have a reliable source of income and can prove your ability to pay back the loan,1 you'll be able to qualify for a vehicle equity loan in Saint Petersburg.
Market Value Of The Vehicle
As your car will be the main asset in the whole loan process, its condition, upkeep, looks, and brand does play a major role in whether you'll be eligible for a title pawn or not (and if you do other factors such as the minimum loan amount you can get and the interest rate you'll be paying on the amount, etc.)1
Having a well-kept and preserved vehicle with car insurance can help you get easy title loans at low-interest rates.1
Amount of Ownership in the Car
Generally, the funds are secured against the ownership percentage of the vehicle. Therefore, if you want to access more money, ensure that you have a good amount of equity in your car.
Can I Get A Car Title Loan If The Title Is Not In My Name?
A good title loan company can provide you with emergency cash1 at competitive rates but you must and need to have a qualifying car title1 to your name.
Therefore, it's necessary that the car title you are using must be in your name. If under other circumstances, the car title is in someone else's name you can get it transferred by the following steps:
Steps To Transfer the Car Title To Your Name in St. Petersburg, Florida
Visit Your Nearby FL DMV: As all the car titles are issued by (the Department of Highway Safety and Motor Vehicles), you will need their assistance and help to get your title transferred. You can either visit your local DMV office or use their official website to apply for a car title transfer.
Necessary Documents: When visiting your nearest DMV center or applying online make sure you have certain documents such as the vehicle's original title & registration, your driver's license, verified odometer reading, proof of insurance, etc.
Fill out the Form and Make Payment: Make sure that every person listed on the original title must sign the required documents. You can make payments via multiple methods and once your application is verified, the title will be transferred to your name.
After you get the car title transferred, you can contact the 5 Star team and take the benefit of fast and easy car title loans.
How Fast Can I Receive Money?
It mostly depends on you!
Usually, the title loan applicants can apply online in minutes and expect to receive the money in their bank within 24 hours of loan approval.2
At 5 Star Car Title Loans, we work so that every St. Petersburg resident can take the benefit of the quick title loans and tackle their immediate cash needs without going through the hard inquiry process of banks.1
You can expect to get your loan approved most simply and smoothly and receive funds in the least amount of time possible.2
How Does Repayment Work?
With 5 Star Car Title Loans, paying back the loan is as easy as getting one. With the simplified and well though repayment structure of 5-Star Car Title Loans, making payments becomes very easy and hassle-free.1
Customers can choose between multiple payment options where they are allowed to pay the whole amount in one go or create a repayment schedule to pay the amount in smaller installments.1
Getting St. Petersburg Title Loans Without a Job
Just like people with bad credit stand a chance to get a title loan, unemployed people or the ones who don't do 9-5 jobs can also apply and take the benefit of this cash advance loan.
There are multiple situations where people without a traditional job can get a title loan in St. Petersburg1
Freelancing or Self Employed: People who work on their own and have variable revenue can show their bank statements to prove their repaying ability and get themselves instant money.
Enough Savings In The Bank: If you are not doing any job but have enough saved in your bank, you can apply and get approved for a pink slip loan in St.Petersburg.
Injured and Temporarily Unemployed: Individuals who got injured and are temporarily unemployed can show their worker's compensation letter to apply for an automobile equity loan in Florida and obtain some extra money.
Retired and Receiving Pension: People who have already been employed for their entire life, and now receive compensation from the government can show their award letter to apply.
Passive Income From Alternative Sources: Customers who receive their income from other sources such as rentals, dividends, capital gains, etc. can show their assets and bank statements and apply for a personal loan.
Things To Keep In Mind While Applying For Vehicle Equity Loans In St. Petersburg
Facing a financial crunch is stressful and overwhelming but no one wants to choose a bad company for themselves.
Follow These Simple Tips To Find The Most Suitable Title Loan Agent in St. Petersburg
Check The Company's Reputation
Before you apply for the loan, make sure you do proper research on the company's reputation and practices with its previous customers. Check their online customer reviews, ratings, and how much time they are in the title pawn business, etc. to get a proper idea.
Learn About The Florida Title Loan Laws
When working with a loan agent, it's also the applicant's responsibility to have knowledge about the latest laws and guidelines in his city or state.1 So, if you want to get the best offers on title loans, make sure you spend some time reading about the title pawn laws of Saint Petersburg and Florida.
Check If There Are Any Hidden Fees or Prepayment Penalties
Unlike 5 Star Car Title Loans, many lenders keep their application process a bit complicated and charge prepayment penalties to people who pay off their loans early. If you don't want to pay the extra money, make sure you ask and confirm their fees and other charges.
Lookout For Hard Credit Enquiries
Multiple credit checks in a short period of time can have a negative impact on your credit score. Therefore, make sure you don't apply with more than 2 companies and keep track of the credit checks the company is conducting on your profile.
Benefits Of 5 Star Car Title Loans In St. Petersburg
If you are a resident of St.Petersburg who has a poor credit history and struggling financially to keep up with your monthly expenses, you can contact the dedicated team of 5 Star Car Title Loans and avail yourself of the essential funding you need.
Here are some advantages you'll have when choosing 5 Star Car Title Loans as your title loan provider in St. Petersburg, Florida.
High Approval Ratio1
Fast2 and Flexible Application Process1
Competitive Interest Rates1
Easy Repayment Options4
Superior Customer Service For Florida Residents
Apply Now and Get Fast Cash Within 24 Hours!
We understand that financial emergencies come unannounced! And anyone who faces them will need a fast and easy process that can get them some instant cash without going through any complications.
So, don't wait and plan for the future now by calling (888) 309 0994 and checking your loan eligibility1