Title Loans in Terre Haute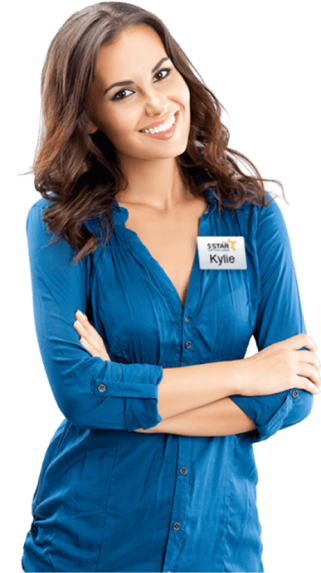 Customer Centered Service

Providing excellent customer service and a positive loan experience is 5 Star Title Loans top goal and we work tirelessly to make this happen for each and every customer.

Loans for Low Credit Score

We don't like turning away customers simply for having a bad credit score. We will work hard to get you a loan regardless of your bad credit.

Easy Application Process

We understand the urgency when getting a loan, so we offer simple options for applying. You can choose to apply either by phone or online.
Products

Car Title Loans

Payday Loans

Bad Credit Loans

Personal Loans

Online Title Loans

RV Title Loans

Process

Apply by phone or online

Complete all necessary requirements

Visit our local if needed

Get your money

Requirements

Car details

Personal details

Car title

Identification

References

Benefits

Keep driving your car

No prepayment penalties

No hidden fees

Quick funding

Personable service
5 Star Car Title Loans in Terre Haute, IN
Thanks to increasing prices and expenses, people can face a serious financial crunch even with a regular job and financial management. And the only possible way out of it is to borrow some extra money. 
People turn to bank loans to get money but these financial institutions often require a perfect credit score. Hence, it is not accessible to all. Also, the process of traditional bank loans takes weeks, and even months to get completed. 
So, it is better to look for short-term cash loans that can give you financial relief as you can get fast cash even in a day! And getting car title loans is one such alternative. 
Car title loans are simple, secure, reliable, and fast loans that are very easy to apply and get. For all the people who are seeking affordable and convenient loan options, 5 Star Car Title Loans presents easy Terre Haute title loans to help with your personal needs.1
Auto Title Loans: What Are They?
Auto title loans are secured loans that allow a borrower to get access to quick funds by using their car's title as collateral.1 The lender directly puts a lien on your car's title which gives him the temporary ownership of your car. The lien gets removed after you have repaid the complete car title loan.1
Title loans are collateral-based loans intended primarily for personal and household purposes and can be used to cover bills, fees, and other expenses.1One of the great thing about these collateral loans is that here customers don't have to submit their car to get their loan funds. 
There are other names for an auto title loan, such as:
Car Equity Loan

Automobile Title Loan

Pink Slip Loan

Title Pawn

Car Title Loan

Vehicle Title Loan
Get Hampton Car Title Loans In Terre Haute In Three Easy Steps
With a complete online loan process offered by 5 Star Car Title Loans, you can get access to cash in a short period. All you have to do is, go to our website and follow these easy steps:
Apply Online
Apply for an online title loan through the official website of 5 Star Car Title Loans. Fill out an online loan application mentioning basic details such as your name, income, address, phone number, and card details.1
Alternatively, you can also call our loan agent and take their assistance to know your eligibility.1
Send In The Requested Documents
Once your form is filled out and information is obtained, your loan will get pre-approved. After that, you will be requested to turn in some documents (proof of income, residence proof, government issued-ID, vehicle title & photos of your vehicle).1
With 5 Star Car Title Loans, there will be no need for an in-person vehicle inspection; you can simply upload or mail the photos of your vehicle from all angles.1
Discuss The Terms 
After the documents are verified and final approval is given. A loan officer will give you a rough estimate of the minimum loan amount, interest rates, APR, payment terms, etc.1
Make sure to read the loan terms & conditions carefully. If you have any doubt, you are free to call and ask us questions anytime you want.1
Sign The Contract And Receive Your Cash
Once you have checked and confirmed the information, a loan contract will be made (with the approved loan amounts).1 After signing the contract you can expect to receive money in one business day.2
How Much Cash Can I Get With A Title Loan?
Although other basic requirements need to be met, the primary elements on title loans Terre Haute depend on include:1
Your Income
One of the basic requirements to get an auto title loan in Terre Haute IN is to show a steady source of income. It is not only important in calculating the loan amount but also essential to pass the eligibility criteria.1
Your monthly, as well as annual income, will be considered to make sure that you will be able to make monthly payments consistently.1
Your Ability to Repay
Your ability to repay will be demonstrated by income. The lenders will examine your monthly expenses and the debts you owe right now to see if you will be able to pay back the car title loan easily.1
Your Car's Equity Value
Your vehicle's equity is crucial in determining the loan amount. The equity left in the car can easily affect the loan amounts as you can get a loan of up to 75% of your car's equity.1
These three important factors are taken into account when loan amounts are calculated and they decide how much cash you can get.1
What Are The Requirements To Get Title Loans in Terre Haute, Indiana
Title loans are famous for being straightforward and pain-free loans that do not demand much from the borrowers. However, there are some requirements still which need to be checked out to get an auto title loan.1
Necessary Documents Which Car Title Loan Lenders need:
1
A Clear Vehicle Title
The first important document is the vehicle title in your name. There should be no liens on the title and you should be the sole vehicle owner.
A Government-issued ID
A valid driver's license or passport can be shown as an ID. You can also use other identity documents issued by the government with your photo. 
Proof Of Income
Proof of income is very important as it can make or break your case. No matter what type of employment you have, as long as you have a steady flow of earnings, you can show those documents are income proof.
Bank statements, pay stubs, income tax returns, et cetera are accepted forms of proof.
Residence Proof
Your utility bills, mortgage/rental agreements, or credit card bills can be shown as residence proof for getting a car title loan.
Can I Pay My Loan Earlier?
Absolutely, you can! You can pay your auto title loan earlier than the decided period without worrying about anything. There are no hidden fees or pre-payment penalties that will catch you by surprise.
When it comes to getting an online title loan at 5 Star Car Title Loans, we focus on complete transparency. We always encourage our customers to carefully go through guidelines and read every bit of information.4
Where Can I Use Title Loan Money in Terre Haute, Indiana?
Title loans are meant to be used to deal with personal and unexpected expenses which can seriously impact our budget. Loan proceeds from title loans in Terre Haute, Indiana can help you in paying different bills and fees.1
Use Auto Title Loans For
1
Paying your rent

Paying your mortgage

Home repairs

Funeral expenses

Legal expenses

Car maintenance and repairs

Medical expenses

Debt relief

Veterinary expenses
I Have a Bad Credit History, Can I Still Qualify For A Title Loan?
Bad credit surely becomes an obstacle when getting a personal loan or payday loans but this is not the case with cash title loans in Terre Haute. You can apply and qualify for a car title loan even if you have a poor credit history.1
Car title loans are collateral loans where your ability to repay and your car's equity become the deciding factors. Even though a routine credit check may get performed, your bad credit score will not be the top deciding factor.1
As long as you can showcase a qualifying vehicle and a strong ability to repay the loan, you can easily qualify for an auto title loan in Terre Haute, IN, even with a bad credit history.1
How Can I Receive Title Loan Money in Terre Haute, Indiana?
These easy-to-get loans are yet easier-to-repay. At 5 Star Car Title Loans, we offer different ways and mediums through which you can receive your money. It is again a simple and pain-free process that won't take long. Also, you can choose the option that best suits you!
Collect your money via:
Direct deposit to your bank account

Cash

Mailed check
How Can I Repay My Car Title Loan?
Title loans can be paid easily. At 5 Star Car Title Loans, we accept different forms of methods through which the borrower can easily repay the title loan.
These Methods Include:
Payment via bank account

Payment through mailed check

Payment through a mobile application

payment using credit or debit card
Car Title Loans & Personal Information: Is My Information Safe?
Personal information of any customer who is associated with 5 Star Car Title Loans is not shar