Title Loans in Boardman, Ohio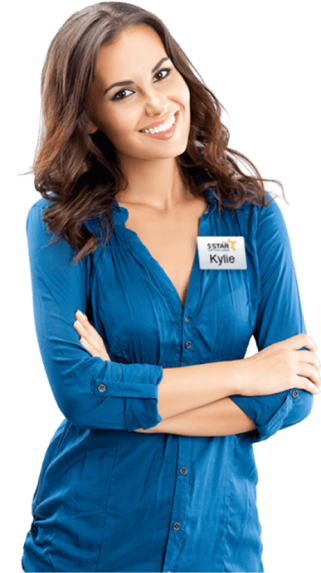 Customer Centered Service

Providing excellent customer service and a positive loan experience is 5 Star Title Loans top goal and we work tirelessly to make this happen for each and every customer.

Loans for Low Credit Score

We don't like turning away customers simply for having a bad credit score. We will work hard to get you a loan regardless of your bad credit.

Easy Application Process

We understand the urgency when getting a loan, so we offer simple options for applying. You can choose to apply either by phone or online.
Products

Car Title Loans

Payday Loans

Bad Credit Loans

Personal Loans

Online Title Loans

RV Title Loans

Process

Apply by phone or online

Complete all necessary requirements

Visit our local if needed

Get your money

Requirements

Car details

Personal details

Car title

Identification

References

Benefits

Keep driving your car

No prepayment penalties

No hidden fees

Quick funding

Personable service
5 Star Car Title Loans In Boardman, OH
Even though we want our life to be mostly stable, it rarely is. Something or the other keeps on happening.
Some days, it's the heavy credit card bill, and on others, a hefty home improvement, mostly our bills, and expenses are way out of our budget.
During those hard times, we got two fast and easy options where we can get money at a short notice and use it for our personal needs: Payday loans and car title loans!
And as payday loans need to be repaid in a lump sum payment and have higher interest rates, choosing a car title loan to fund yourself seems a way better alternative!
5 Star Car Title Loans offer fast, simple, and affordable auto title loans where Boardman residents can apply online from their homes and avail of extra funds in as little as 24 hours.2
Continue reading and you'll know how these loans work and how they can benefit you!
About Auto Title Loans In Boardman, Ohio
Specially designed to help people with their family and household needs, these collateral loans are known for having a simple application process and relaxed eligibility criteria.1
Online title loans can be easily applied for and many people (like unemployed ones or ones with bad credit history) can get approved without any complications.
In this loan, the lender places a lien on your vehicle title and in exchange sanction the amount of funds you need for your financial emergency.1
Car title loans are known by various other names including pink slip loans, title pawns, car equity loans, and more
What Are Requirements For Boardman Title Loans?
Even though getting a title loan is comparatively very easy, there are some prerequisites according to the Ohio title loan laws that applicants must satisfy to ensure that both lenders and applicants have a smooth financial transaction.
Thus, before going online and searching for title loan lenders check whether you satisfy these conditions or not:
Conditions To Apply For A Car Title Loan in Boardman, Ohio
Applicants need to be 18 yrs old when filling out their title loan application.

Applicants should reside in Boardman, OH, and present a valid document for the same.

Applicants must carry a qualifying vehicle title registered in their name.

Applicants need to have an income source and demonstrate the ability to repay the loan.
When you are sure and satisfy the above conditions you can call the 5 Star team at (888) 309 0994 and take the benefit of our fast cash loans.
How To Get A Vehicle Title Loan in Boardman, Ohio?
With 5 Star Car Title Loans, you won't be dragged here and there to fund yourself. Applicants can easily borrow money by sitting in their homes by using their laptops or even phones.
Just make sure you follow all these mentioned steps and you can easily get a direct deposit into your bank account on the same day.2
Process of Applying For Boardman Title Loans
Step 1: Share Some Basic Information
To begin, go to our website and fill in the online application with details about yourself and your car.
These details will be processed by our team and on the basis of that, you'll receive a call about your approval and details for the next steps.
Step 2: Send In Documents For Verification
After your application is pre-approved, you'll receive a call from our team for the same and they will also discuss the standard loan terms including the minimum loan amount you can access and the interest rates of the title pawns.
Make sure you understand everything before moving on.
Once you grasp and agree with everything, you'll be required to send in a few documents that will be used for the verification and processing of your loan request.1
Step 3: Collect Your Money
After the final approval, we'll send a loan contract with all the terms and rules you have to abide by during the loan tenure. Carefully go through the contract and send back a signed copy to our team as soon as you can.
Once we receive the contract, your application will be processed and you can expect to get your money within 24 hours.2
Here are some of the payment methods you can choose to receive your car title loan proceeds:
Bank Transfer

MoneyGram

Direct Deposit

By Mailed Check

At our Participating stores
What Documents Are Needed To Qualify For Car Title Loans In Boardman?
With the online title loans of 5 Star Car Title Loans, consumers won't have to go through the trouble of visiting loan centers to apply for a title pawn.
So while applying, lenders will want you to submit certain documents mentioned below:
Boardman Car Title
Eligible candidates need to have a clean and lien-free title registered to their name in the state of Ohio.
Proof Of Income
Lenders need to know you can afford the loan and will pay timely installments. To prove that, you can show your payslips, bank statements, compensation letters, or other alternative sources of income to show your repaying ability.
Proof of Ohio Residency
As every place has slight variations in rules, you need to present proof of address while applying for a title loan in the Ohio area. This proof can be a credit card receipt, a lease agreement, property tax receipt, or other utility bills.
Photo Identification
As a part of the process of your title loan, individuals are also required to show a valid government or state ID such as a driver's license, passport, etc.
Photos of the Car
With 5-Star Car Title Loans, you can ignore the in-person inspection and get the car inspection done by directly uploading some multiple-angle photographs of your vehicle (including VIN and odometer reading) to our website.
References
Depending on the title loan company you choose, you can also be required to submit additional information such as professional/ personal references, etc.
Can I Apply For Car Title Loans Despite Having a Bad Credit?
Title loans are great because here you don't have to fulfill tons of conditions to get a loan.1 Hence, your credit history can't stop too.
Although some lenders run a credit check. They only do that to determine and know the lending risk and others don't even report the loan proceeding to the credit bureau.1
So, even if you have a troubled financial history and your credit score has taken a hit. You can still apply for a car title loan and as long as you satisfy some other factors such as showing a qualifying car title and repaying ability, you can expect to get funded despite having a bad credit score.
Can I Get A Title Loan Online?
You definitely can!1
We at 5 Star Car Title Loans understand our customers' welfare and know that after Covid no one wants to visit public places for health precautions. Thus we provide online title loan services where you can check your eligibility1, upload documents, get your vehicle inspected, and receive the funds all from your home.
Just bookmark our website and anytime you want some extra cash you can get it online.
What Are Car Title Loans Based On?
Unlike traditional loans (such as service student loans and bank loans), auto title loans have easy and flexible secured loans where the eligibility, interest rates, and minimum loan amount vary on 3 major factors:
Car's Market Value
Your car is used to sanction you the loan and thus the vehicle has a major impact on how much cash you can get too.1 The lender would calculate the car's market value by using factors such as brand, style, current condition, etc, and on the basis that determines the money, you can access.
Nonetheless, when you choose to get it with 5-Star Car Title Loans, you can get access to up to 75% of your car's market value.1
Ability To Repay The Loan Amount
Your earnings are one of the major factors that impact your repaying ability hence the loan terms of your title pawn.1 As a consequence, if you have a more reliable and higher source of income, you can easily get more money for your personal loan.
Equity In The Vehicle
When you get a title loan you surrender some of your car's equity to get that money. Now easily it shows that the more equity you own in your vehicle, the more money you can access for that.
How To Repay My Car Title Loan in Boardman?
The whole application process for 5 Star Car Title Loans has been carefully designed so that customers can pay it back without facing any troubles. We offer 2 easy ways using which you can repay at your own convenience.
Lump-Sum Payments:

If you are planning to take off the debt as soon as you can, you can do that by making a balloon payment at the end of the loan tenure.

Installment Options:

However, if you are managing other things and want to pay slowly and slowly, you can opt for a repayment schedule where you can make small monthly payments to pay back the loan.

4
Modes Of Loan Repayment
Select from the below payment options and easily repay your title loan in Boarman:
Debit/Credit Card Payments

Cash Payments at Participating Stores

Mailed Check To 5 Star Car Title Loans

Money Gram Transfer

Online Payment From Mobile Application
Are There Any Prepayment Penalties?
No, there are not!1
The 5-Star Car Title Loans team understands that every single Boardman resident wants to live debt-free and thus we seek to create a loan procedure where you can take off your debt easily and as soon as you can.