Title Loans in Austintown, 44515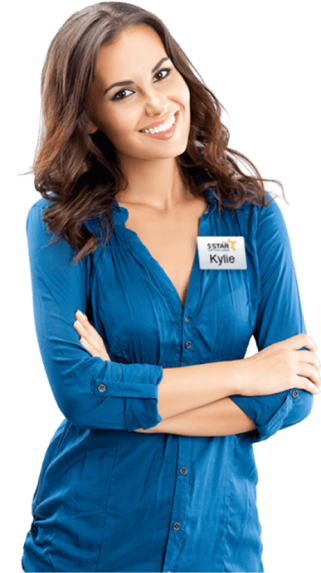 Customer Centered Service

Providing excellent customer service and a positive loan experience is 5 Star Title Loans top goal and we work tirelessly to make this happen for each and every customer.

Loans for Low Credit Score

We don't like turning away customers simply for having a bad credit score. We will work hard to get you a loan regardless of your bad credit.

Easy Application Process

We understand the urgency when getting a loan, so we offer simple options for applying. You can choose to apply either by phone or online.
Products

Car Title Loans

Payday Loans

Bad Credit Loans

Personal Loans

Online Title Loans

RV Title Loans

Process

Apply by phone or online

Complete all necessary requirements

Visit our local GPS Installation Center if needed

Get your money

Requirements

Car details

Personal details

Car title

Identification

References

Benefits

Keep driving your car

No prepayment penalties

No hidden fees

Quick funding

Personable service
Nearest Locations
5 Star Car Title Loans In Austintown, Ohio
We all have been in that situation where we require urgent money. Be it a family function, unplanned trip, medical emergency, or any other foreseen expenses. 
Not all of us have enough savings to cope with the urgent need. Additionally, options like secured loans, personal loans, etc. don't meet the requirement of urgent cash due to their tedious and lengthy application process.
So what are you gonna do? What other options do you have?
If you ever find yourself in such a situation, you can opt for a title loan in Austintown, OH. It's an easy and quick process to obtain cash and fulfill your financial needs. With 5 Star Car Title Loans, you can apply for a loan without any credit history or high-end requirements.
What is an Auto Title Loan?
Auto title loans also popularised as pink slip loans & car title loans are a type of loan that allows you to use the title of your vehicle to obtain a quick loan. Unlike traditional loans, a car title loan doesn't have strict requirements and a monotonous application process. 
Title loans come in handy when you require urgent money but you neither have time to go with traditional loans nor enough emergency funds. With a car title loan, you may get approved for a loan within 24 hours.2
Though the title of your car will be used as collateral for the title loan, you may still hold possession of your car and get to drive your car while you repay the loan.4 
Qualifying Requirements to Get a Title Loan in Austintown, OH?
Getting a title loan in Austintown, Ohio is an effective way to deal with financial emergencies. You neither need to have a strong credit history/ score nor a regular job to get approved for title loans. 
However, there are a few easy requirements that must be fulfilled to qualify for Auto Title Loans in Austintown, OH.
Source of Income
In order to be liable for a title loan in Austintown, Ohio, you need to prove your ability to repay the loan.1 Even if you don't have a regular you can still apply for a title loan using various other documents as a proof of income:
Bank Statements

Pension documents

Tax returns

SSI Statements
Car Value
The market value of your car is yet another essential qualifying requirement for a title loan in Austintown, Ohio. 
The value of your car is usually determined by the year, make, model, and present condition of your car. Customers of 5 Star Car Title Loans can access up to 75% of car's market values in loan money without any hassles.
Documents You'll Need for a Title Loan?
To apply for 5 Star Car Title Loans in Austintown, OH, you will need a handful of documents. Keeping the following documents handy can make the title loan process much faster and easier for you.  
Vehicle Title
As a title loan uses your vehicle's title as collateral for your loan, you must present documents that could legally prove you are the sole owner of the vehicle.
Photo ID
Valid identity proof with a matching name and face is required to assure your real identity. You can either use a driving license, passport, govt-issued ID card, or other valid documents.
Proof of Address
To get approved for a title loan in Austintown, Ohio, providing documents to prove you are a resident of the same state is crucial. You can use any of the documents we mentioned below:
Utility bill receipts 

Mortgage statement

Leasing agreement

Voter registration certificate.
Photographs of Vehicle
Usually, to calculate the estimated worth of your vehicle an in-person examination is conducted by vendors. However, when you apply for 5 Star Car Title Loans you have the liberty to send us your vehicle photographs through email. This process helps us to verify the brand, model, make, and condition of your vehicle.
References
References allow lenders to verify your credibility and character. Depending on the lender, you may have to submit information about two or three references. Your references can either be personal, professional, or both.
How Many Steps Are There To Get My Loan?
Though different vendors follow different procedures, at 5 Star Car Title loans our application process is quite simple and hassle-free. All you need to do is follow the three steps below and get approved and receive the money within 24 hours.2
Apply Online or Call Us
To start with your title loan application the first choice you have is to apply online which takes only a few minutes. Additionally, you can call us at (888) 309 0994 and contact our staff to move forward with your title loan process in Austintown, Ohio.
Submit Required Documents
During this step, you need to submit the list of documents required to qualify for the title loans. You can email us the picture of your documents to make the process quick, streamlined, and hassle-free.
Get Your Money
After completing both steps and getting approved for a title loan, you will receive a contact letter. This contract letter will include all the necessary information and terms, that's why we advise you to read it carefully before signing it. Post which, you may receive the loan amount within 24 hours.2
Title Loan Benefits You Can Get Today
As we mentioned already, a title loan is a great help to people who require urgent cash. You are entitled to apply for a title loan even without a regular job or poor credit history. 
Instant Cash
One major benefit of title loans is that it requires minimal processing time and provides instant cash. To apply for a title loan all you need is a vehicle in your name, a regular source of income, and a few documents.
No Credit History or Guarantor Required
In contrast to traditional loans, 5 Star Car Title Loans don't require a perfect credit and employment history to give you a title loan. Though we conduct a normal credit check, our eligibility criteria is based on multiple factors by which many people with bad credit can get approved for the loan.
No Vehicle Requisition
When you apply for a title loan with 5 Star Car Title Loans in Austintown, OH, we only use your vehicle as collateral by putting a lien on it.1 Once your loan gets approved you can drive back your car with the loan amount.1
How Much May I Borrow with a Car Title Loan?
Having an idea of the minimum loan amount you can borrow with a title loan comes in handy. It helps you estimate the duration and EMI amount you have to pay. 
The qualifying factors for title loans are the same factors that determine the amount of money you can get through a car title loan. The more value your car has and with a high repaying capability, you can fetch a loan of a higher amount. 
For an initial inquiry about the loan, you may either call us or visit our nearby branch in Austintown, Ohio.
Bad Credit Score is NOT a Problem!
If you have a poor credit history and are wondering if you are still eligible for a title loan, then the answer is YES. Title loans are meant to help people seeking loans with poor credit history & no regular jobs.
At 5 Star Car Title Loans, we, along with credit history, consider several other facto