About This Location
One Stop Smog provides registration services for 5 Star Car Title Loans customers. The store is located at 1195 W Foothill Blvd., Azusa, CA 91702, near the intersection with N Todd Ave. If you live in Azusa and in need of registration services, stop by One Stop Smog that works with 5 Star Car Title Loans in Azusa. One Stop Smog provides our clients with unmatched customer service. 5 Star Car Title Loans does not issue loans at this location.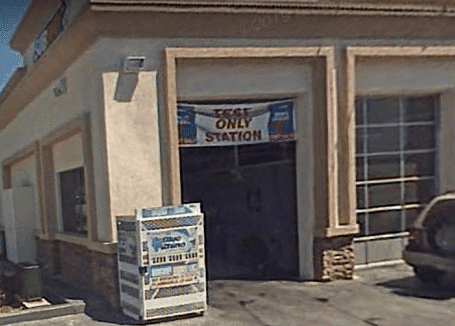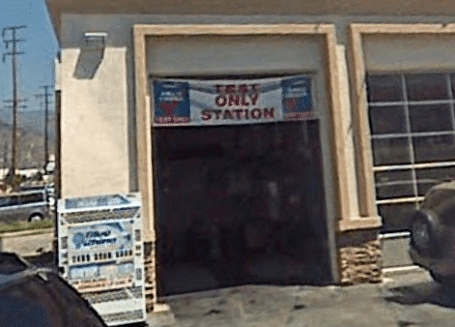 Title Loans in Azusa
Getting title loans in Azusa is as simple and quick as it's ever been before! It's great for people who need money quickly and don't have a lot of time to run around town looking for the best title loans. Send in your application online using your mobile phone and we'll respond to your request.
If your inquiry is approved, you can get an instant cash but keep your car! Contact us at 5 Star Car Title Loans for more information.
The 4 Steps to Getting Car Title Loans in Azusa
We have experience with car title loans in Azusa and have narrowed the whole process down to only 4 steps. If you have your documents and paperwork in order, you can even get your money within a few hours. Here are the 4 steps:
1. Pre-approval: Send us your application so we can evaluate it for pre-approval.
2. Final approval: We give final approval after reviewing your ability to pay back the money, your vehicle's value and our specific credit requirements.
3. Verifications and loan underwriting: This step can be accomplished in less than 60 minutes.
4. GPS tracking instrument: This will be put into your car. The quick installation can be handled at a GPS Installation Center or at any one of the 5 Star Car Title Loans locations.
What Do I Need to Apply for Car Title Loans?
To send in your application for car title loans, you should have the following documents and information available. If more information is needed, our loan representative will contact you right away.
ID – this should be government-issued
Pictures of your car – recent photos are best
Title of your car – with your name on it
Additional documents you may need to present at a later stage of processing:
Proof you can pay the loan – a list of income and expenses for each month
Your personal contact details
In some cases, you may need to prove your residency or present insurance documents. You will be notified if more information is necessary.
How Do Car Title Loans in Azusa Work?
Car title loans use the value of your own car to secure a quick cash loan. Here are the steps involved in getting the best car title loans in Azusa:
Complete an application and send it in.
Your car will undergo an inspection to determine its value.
You'll get a decision on approval considering your ability to pay, the vehicle's value and other credit criteria.
When approved, a lien will be added to your vehicle's title.
Keep your car to drive while collecting your cash loan.
Begin to pay your loan back in 30 days.
Pay back the money and get a fresh title without a lien.
What is the Least Amount I Can Get with Auto Title Loans?
At 5 Star Car Title Loans, the least amount we process an instant cash advance for is $2,600. It is our suggestion to take only the amount that you really need.
What Are the Interest Rates with Auto Title Loans?
The rates can be different from one lender to another, but at 5 Star Car Title Service, they range from 60% to 175% for qualified customers. The rate of interest has an effect on the cost of the monthly payments.
Methods for Payment of Your Auto Title Loans
Finally, when you are able to sign the contract and get your money you can breathe a sigh of relief. But 30 days later it will be time to make the first payment on auto title loans. We have made it as easy as possible for you by offering a number of options. They are as follows:
1.Paying by phone: All you need to do to pay by phone is call up one of our offices. Our loan agents will be happy to take your credit or debit card details and help you submit your payment.
2. Paying online: Paying online only involves making a transfer from your account. To make an online account, let one of our loan representatives help you. Then each month you'll have easy access to your account.
3. Paying with cash: For many, it's easiest to pay cash title loans by cash. If that's what you prefer, take your cash into a 7 Eleven store for quick loan payment.
4. Paying with check: Paying with check involves getting it into the mail before the payment is due. If you choose the check option, send a cashier's check or personal check.
Loan Options at 5 Star Car Title Loans
Not everyone has the same type of vehicle or the same needs for an instant cash loan. We offer car title loans, but we can also approve other types of quick loans. Check the list here to see which loan type fits your needs the best:
Car title loans
Boat title loans
Motorcycle title loans
Personal loans
Unsecured loans
ATV title loans
Pawn loans
Did you find your loan type listed? If not, contact one of our loan representatives for more help with pink slip loans.
Fast Cash with Bad Credit Title Loans
At 5 Star Car Title Loans, we offer our customers bad credit title loans. We can offer loans for people with all credit types simply because we don't look merely at the customer's credit history. We are interested in a variety of factors that give us a true picture of the borrower's situation. When processing an application for pre-approval, we look at:
Value of the car owned
Monthly income and expenses
Meeting our credit criteria
If the borrower meets the above conditions, car title loans for bad credit can be approved. In fact, these are the credit types that we can accept for easy online loans for bad credit:
Good credit
Bad credit
No credit yet
If you fall into any of those credit categories, feel free to send in your application today or call us now and get a free estimate.
Nearest Locations