5 Star Car Title Loans in Escondido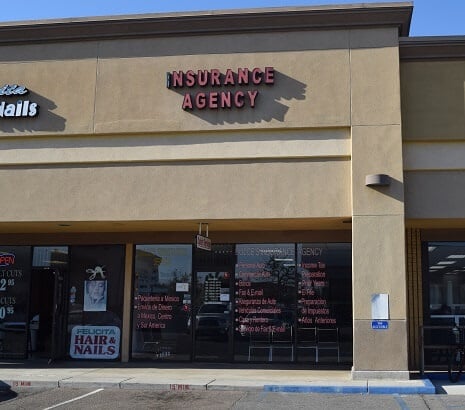 About This Location
Dulce's Registration Services provides registration services for 5 Star Car Title Loans customers. The store is located at 410 West Felicitia Avenue H, near the intersection with Center City Parkway. If you live in Escondido and in need of registration services, stop by Dulce's Registration Services that works with 5 Star Car Title Loans in Escondido. Dulce's Registration Services provides our clients with unmatched customer service. 5 Star Car Title Loans does not issue loans at this location.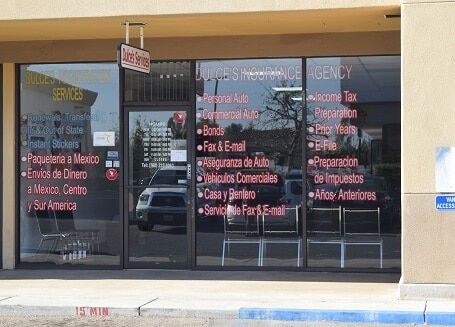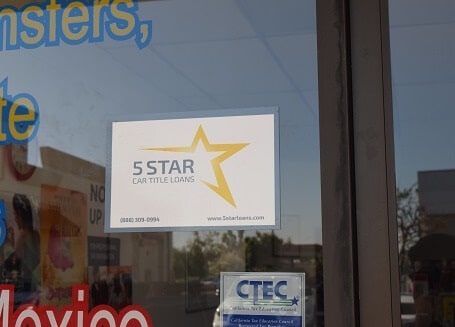 5 Star Car Title Loans in Escondido
If you're running low on money to get through the month in Escondido, you can consider applying for a title loan from 5 Star Car Title Loans in Escondido. You can use the money for anything you need, so contact us today!
What Is an Auto Title Loan?
With auto title loans, you are able to use the value you have in your car as collateral for a fast loan. So why not put your car's equity to work for you? You still get to keep your car, since only the value is used. You can make monthly payments to pay back the loan. Contact one of our friendly clerks at 5 Star Car Title Loans in Escondido to hear more about how auto title loans work.
How Much Money Can I Get with Online Loans?
When you send in your online application for bad credit loans, we will evaluate your car and your financial predicament. According to those factors, we'll consider your application. The minimum amount of loans that we prepare are $2,600. If we find that you are in a situation to pay back more and your car is valuable, we could go higher. Our maximum loan amounts at 5 Star Car Title Loans in Escondido is $20,000.
I'm Wondering if There Are Hidden Fees and Costs?
We do not add on any fees that are hidden. You can depend on the contract price to be the final deal.
What if I Want to Prepay My California Title Loan?
Even if you prepay your no credit check loan or any other loan at 5 Star Car Title Loans, there are still no hidden fees and no prepay penalties.
Do I Need a Good Credit Score to Receive Auto Title Loans?
Hey, things happen, and not everyone can maintain a good credit score. We know that and it's OK with us if your credit score is not the best. You can still get approved within one day for no credit check loans. Since we are mainly interested in your car's value and in your ability to repay the loan, we can get past the issue of poor credit and possibly conduct a credit check. Take note that in some cases we will run a credit check before approval. Send us your application for online loans for bad credit and let's see how we can work together to get you some fast money! We're looking for ways we can help you at 5 Star Car Title Loans in Escondido.