5 Star Car Title Loans Google Reviews:
mimi2005ge
17:03 27 Oct 18
Joohan Kim
23:48 26 Oct 18
About This Location
Cal Liberty Insurance provides registration services for 5 Star Car Title Loans customers. The store is located at 235 South Lincoln Way. Ste 120, near the intersection with C St. If you live in Galt and in need of registration services, stop by Cal Liberty Insurance that works with 5 Star Car Title Loans in Galt. Cal Liberty Insurance provides our clients with unmatched customer service. 5 Star Car Title Loans does not issue loans at this location.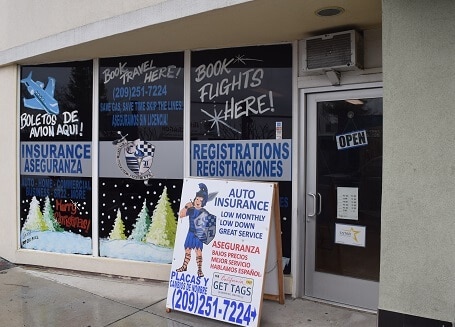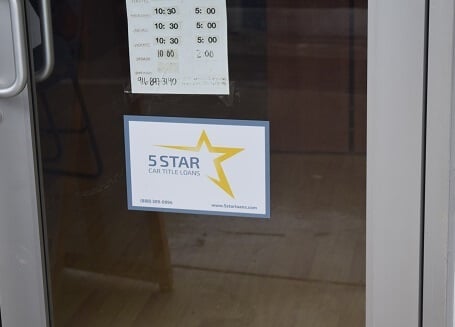 5 Star Car Title Loans in Galt
Needing extra money in Galt, California is a common complaint. But there is good news for car owners! If you own a car then you're eligible to apply for car title loans! Send in your online car title loans application today to 5 Star Car Title Loans in Galt.
It Sounds So Easy! What Are Car Title Loans?
You can also refer to car title loans as personal loans that uses a car that you own as collateral. It really is as simple as it sounds. You can submit your online car title loan application to us from your computer any time. One of our agents will go over it to see if you can be approved for a fast personal loan. Call us at 5 Star Car Title Loans in Galt for more details on how car title loans online work: (209) 353-9107.
What Can I Do if I Have a Bad Credit History?
At 5 Star Car Title Loans in Galt, we understand that people get into credit problems easily when they're running short on cash, so we can often overlook your credit report. The important issues to us are the type of car you own and its current value, your ability to make the car title loan payments and that you meet our simple credit specifications. If all of that comes through, our agents will immediately be in touch with you.
How Much Money Can I Expect to Get?
We begin our California title loans with a minimum of $2,600. However, take a look at the info above regarding our financial criteria. If you clearly fit into our credit specifications, your car has good value and you won't have a problem paying us back, you could get our maximum amount, which is $20,000. For the California location near you, call one of our offices today or send your application to 5 Star Car Title Loans in Galt.
Where Are the Offices for Auto Title Loans in California?
There are many California title loans locations. For the nearest title loan location near you, check out our website or give one of our offices a call. We can help you with car title loans near you. But don't forget, you can apply for online loans for bad credit without coming into our office! Submit your car title loans online application anytime from your own home. We're waiting to hear from you at 5 Star Car Title Loans in Galt.