5 Star Car Title Loans in Hayward
5 Star Car Title Loans Google Reviews:
I was helped immediately for payday loans online same day, the staff is caring and expert. I need to make a unique survey for the best individuals.
Bethany Gill
21:21 28 May 21
It's now my third time using 5 Star Car Title Loans for small short term loans. Each time it was a positive experience. I know several other people who have also used 5 Star Car Title Loans in the

past and their experiences are very similar to mine.

read more
Samantha Ray
08:22 27 May 21
I have nothing negative to say about 5Star CTL. They do what they promise and it's all very simple. I think this is the most convenient way to get instant cash....
Olivia Soliz
04:15 12 Mar 21
Had to take a new job and I needed a car title loan. Came to 5star for the loan and I am overall very satisfied with their fast and easy loan taking. Thanks guys you rock!
opinion maker
10:54 10 Feb 21
I highly recommend this company for getting a car title loan!! Honest, kind, and friendly!!
Eliz Berryman
12:40 09 Jan 21
Thank you it was very nice doing business with you for car title loans near me in Hayward. The employees here are super nice and make the entire process simple to understand and go through.
Caroline Carter
11:06 22 Dec 20
I have been dealing with this company getting title loans for many years and everyone is just wonderful. Lately they even upgraded the website so it's much easier to navigate.
Louis Slater
07:56 07 Dec 20
I had a great experience working with 5 star car title loans in Hayward. I would recommend anyone that needs a financial boost to call them!!
Anthony Potter
13:05 23 Nov 20
I called in to 5 Star Loans after running into a financial emergency. I don't own a car so they offered a motorcycle loan which worked out perfectly. Definitely will be referring everyone I know to

this place after the help.

read more
Cynthia Moore
05:49 04 Nov 20
I swear 5 Star is the best company to get a title loan online. They respond quickly and are super professional. you'll get your money in no time believe me.
Jason Wagner
09:56 22 Sep 20
One of the reasons I think this company is very professional is because they always work something out if I need it. Even if I don't meet all the requirements for a title loan. They go the extra mile

for me everytime!

read more
Janet Eales
06:17 18 Sep 20
There are so many companies for title loans in CA but they made me feel the most comfortable. You won't regret going here
Jessica Spadaro
07:44 24 Aug 20
I have been taking out car title loans with only one loan provider, and that is 5 Star Car Title Loans. Great service! Thanks!
Henry Bolt
07:25 11 Aug 20
I haven't had any income to speak of for a long time, but I own the house in Hayward that I live in and I've got a lot of "stuff." My cars are worth a lot and so is my motorcycle. When I need some

quick cash, they don't look at my income because I don't have any. To get a no bank account loan, I give them the title to one of my vehicles.

read more
David Smith
06:17 21 Mar 20
Getting extra money into my account isn't always so easy, but at least with cash title loans I can do it all online. From start to finish.
Michael Houston
12:42 17 Feb 20
Need money today? Apply at home with your computer for auto title loans.
Charles Manning
05:50 10 Jan 20
I'll admit I was kinda mad when I found out I couldn't get an auto equity loan because my name wasn't on my car's title. It was a mistake and not my fault anyway. But those guys over at 5 Star Car

Title Loans helped me take care of it at the DMV. After that was fixed, I got the money and thanked them for their help.

read more
Verlie Manley
11:20 12 Dec 19
Since I've never had a loan or a credit car before, I didn't know how I could go about getting money that I needed quickly. Well, it worked out because I got a no credit loan. Can you believe there

is such a thing?

read more
Donna Wolfe
19:55 23 Nov 19
I really love my daughter, but when she told me she was going to get married, my heart sank. She wanted the fairy princess wedding she'd always dreamed of. I was holding on ok to the bills I had, but

no way could I come up with enough money to pay for her dream wedding. I talked to my friends at work about what to do - I don't know - I thought maybe they'd all pitch in and help me. Even better - they suggested money loans with car title to me. I thought what the heck, I can't lose by trying. I sent in my application and sure enough! I got a quick loan that I'm paying off now. My sweet daughter has no idea how close she came to not getting a decent wedding!

read more
Debra Adler
18:23 07 Nov 19
Walter Vaughan
22:21 16 Feb 19
Friendly Employees, Thanks to Hilda and Mark in Hayward. Im very happy of their services. . Also when you call them they are their to answer all the info you need to know!!! NICE HAVING BUSINESS

WITH THEM! Hilda and Mark are very professional to talk with..THANK YOU!!!

read more
Paz Aquino
23:00 09 Jul 16
Mark and Hilda are awesome process took about 45 min , I'm a repeat customer and recommended this service to anyone who is in a bind very friendly staff and they do ALL THE WORK will be returning and

referring people. These guys are Lifesavers !! As long as you pay off your loan quickly !! Lol!!

read more
Thank you for your help I really appreciate it
David Garcia
20:35 04 Feb 16
Excellent, fast, and in 24 hours. Good value for a quick loan when funds are low. Interest high, but thats to be expected. Nonetheless, much appreciated. I will refer because your staff, Phil,

and Nofar, are both professional.

read more
William Fagalde
00:15 24 Jan 16
Great service friendly workers thanks 5 star loans
Sophea Rom Kim
08:27 17 Jan 16
Great service from Hilda, quick and easy
Luis Viramontez
02:41 07 Jan 16
5 Star Car Title Loans Hayward for Poor Credit
Sometimes do you find yourself in need of quick cash? 5 Star Car Title Loans, has a great solution for you. You may not believe how you can extract cash from your vehicle. Your car title can secure a loan, your credit score doesn't matter on the application and you don't have to leave your keys. Yes, you can drive your car while you pay back your loan! If you own or are close to completely owning your car, give our staff a call. They can show you how to apply for auto title loans using your vehicle. If you get approved you can get secured loan by the value of your car – car title loan in Hayward – Call Now– (510) 690-9054!
*This location moved to: 4977 Hollywood Blvd, Los Angeles, CA 90027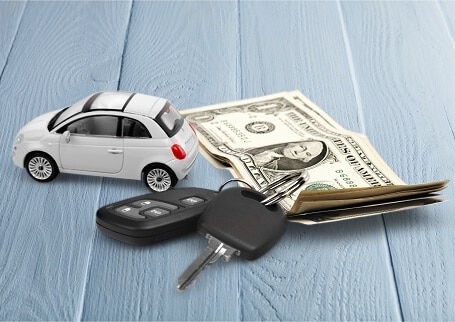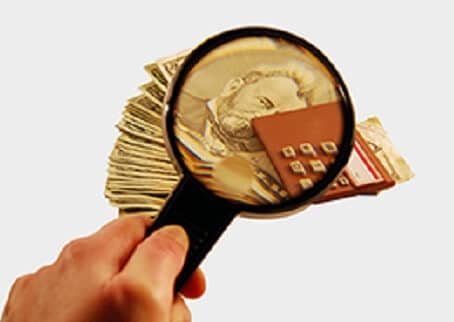 Car Title Loans Online!
Apply online for Pink Slip Loans in Hayward, California.
Car Title Loan in Hayward let you drive your own car while you're paying your loan back.
After getting approved you will decide how much money you want to borrow and we'll set up a plan that will be fit your needs.
Call now or go online for applying!
Frequently Asked Questions:
1. Will my first car title loan payment be due bi-monthly or monthly?
Your first monthly payment will be due 30 days after your contract begins.
If you want to pay back the entire loan early, you can do so without a prepayment penalty.
2. What is the amount that I can get when applying for car title loans?
Our car title loans range between the minimum of $2,600 and the maximum of $20,000.
The amount is determined by our credit criteria and the value of your car. You can use our online form for a quote or give us a call.
3. What will happen with my credit score if I apply for title loans in Hayward?
Just be sure to send in each loan payment on time, so that your title loan will not affect your credit score.
4. Does it take very long to apply for car title loans in Hayward?
Send us the required information concerning your car title loan and a customer service representative will evaluate your qualifications.
Applying for an auto title loan in Hayward should take only minutes.
Trusted Money Lender in Hayward, CA
If your car is paid off, or almost paid off, why not go for title loans plan and put cash in your pocket? 5 Star Car Title Loans – Car title loan in Hayward, offers you: Useful Information– Supplying you with updated details & data concerning.
5 Star Car Title Loans in Hayward Services:
Flexible – Opening Hours:
Mon-Fri: 9am – 7pm
Sat: 10am – 4pm
Sunday: Closed
Staff– Our caring staff can walk you through the few steps needed, from the beginning to the end.
Available – Phones manned and office open, online forms and customer service!
Car title loans Hayward had never been within Reach to obtain. Our staff understands the realities of family in this economy, they strive to provide our customers with the best possible service. Our team available at our centrally located office, (510) 690-9054. It's not too far to go and get a title loan service in Hayward, California.