About This Location
Alpine Smog & Auto Registration provides registration services for 5 Star Car Title Loans customers. The store is located at 12124 Woodside Ave, near the intersection with Winter Gardens Blvd. If you live in Lakeside and in need of registration services, stop by Alpine Smog & Auto Registration that works with 5 Star Car Title Loans in Lakeside. Alpine Smog & Auto Registration provides our clients with unmatched customer service. 5 Star Car Title Loans does not issue loans at this location.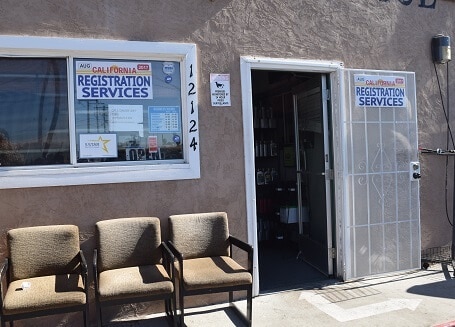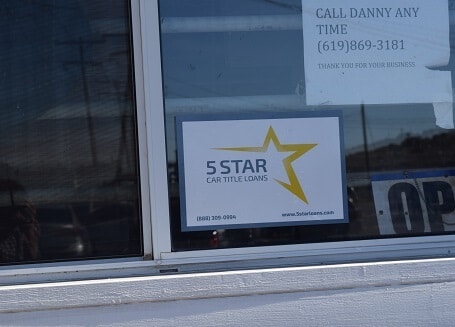 5 Star Car Title Loans in Lakeside
It's easy to get caught in a spot where you need a quick loan and you don't know who to turn to. If your credit is bad, you probably won't have much luck by going to a bank. Contact 5 Star Car Title Loans in Lakeside for a fast solution!
Does My Credit Need to be Good to Receive Title Loans in California?
Even applicants for car title loans in California that have bad credit can still be approved the same day! That is because with online auto title loans, we base the approval on difference considerations, including the value of your car. If your car has a high enough value, you can prove to us that you'll be able to handle the monthly loan payments and you meet our credit criteria than you can be approved. The best way to find out is by sending in your online title loan application to 5 Star Car Title Loans in Lakeside.
To Get Online Loans for Bad Credit, Do I Have to Drive to the DMV?
When it comes to the paperwork at the DMV, we will take care of that for you, since we are accustomed to what they need. So just bring in your car title to 5 Star Car Title Loans in Lakeside and our agents will go to the DMV for you. When your title loan application is approved, we will keep it in our office so we can use it as security for your title loan.
Why Is it Better to Get Auto Title Loans Instead of Payday Loans?
There are a few advantages to applying for auto title loans, and one of them is because of the length of the loan term. Payday loans are usually only good for two weeks at a time. The problem is that every time you try to take out a new payday loan, the whole thing starts over again. So in effect, it's very hard to actually get the entire sum paid back. It feels like it's never ending. That's why auto title loans are better. First off, they're for a longer term, but more importantly you'll be paying a portion of the loan back each month. When the term comes to an end and the contract is finished, you won't be left owing anything else. Get all the details by contacting us at 5 Star Car Title Loans in Lakeside.