5 Star Car Title Loans Google Reviews:
My search for an auto title loan has become more convenient because of 5 Star Car Title Loans.
Julia Whitman
08:56 19 Jul 21
Great deals for bad credit loans. Recommending 5 star if you have a bad credit score.
Wynter Solina
19:11 17 Jun 21
It was so nice to talk with these guys regarding my car title loan. With their advice my application got approval within couple of days.
It was truly a pleasure working with the Loan agency, the executive who handled my application was extremely helpful and professional as well.
Thanks to them, I was able to get easy loan with bad credit and was guided through the process. I am very happy with the service.
Mae Harper
15:30 30 May 21
I couldn't have asked for a better experience for my first ever loan. It was pleasant and quick, completely painless from start to finish. Thank you for this 5Star CTL!
Wiley Hardin
15:54 11 Mar 21
This was my second time taking a car title loan. The first time I went to a company that made everything very complicated and horrible really. This time I looked a long time and the wait and looking was worth it. 5 Star were just so amazing. Unlike the last time, they make everything simple and fast. Thanks guys you are simply awesome!
Milagros C. Downey
08:56 13 Feb 21
I have had a few loan with 5 star over the years from different places in California. It's very convenient that they are located all around the state so I don't have to deal with a different company every time. Never had any complaints they are always good.
Harry Crowl
07:10 22 Jan 21
I liked getting my loan through this company. The staff is very informative and help you understand the small details of the loan. There are no hidden fees or anything like that. I got money and also to keep my car that's a win-win for me!
Caryaroga Readekah
17:51 09 Jan 21
You get treated really nicely here no matter your situation. I chose 5 Star because they let you get online loans and there's not a lot of other companies in Ventura that do..
Randy Effertz
11:20 16 Nov 20
My girlfriend and I went in for a personal loan for bad credit it was convenient! Very helpful with answering questions and providing accurate information in regards to the loan!
Lee Morris
06:44 03 Sep 20
Good service I will come back again if I need money for emergency bills again. They helped me out in when I really needed money the same day. Thank you 5 star!
Charles Reese
07:46 30 Aug 20
As a physically challenged individual, I'm very appreciative that 5 Star Car Title Loans allows me to apply for online title loans.
Alfonso Dayton
07:32 19 Mar 20
When I applied for an instant online title loan I was sure that I could get the money in one hour. I was wrong because it took about 5 hours to actually get it. Well, I guess that's good too, but I thought it would be faster.
Alexander I Cayden
10:39 04 Feb 20
I was so happy at how easy it was to get a car equity loan.
Jaydon Melendez
22:08 28 Jan 20
Thanks to Daniel from Montana capital for great customer service .He was able to provide me with lots of help to make affordable payments to a loan I was behind .Hope to encounter more employees like him .. thanks a lot..
gloria huerta
01:30 29 Aug 18
About This Location
AJ Business Center provides registration services for 5 Star Car Title Loans customers. The store is located at 2261 E Thompson, near the intersection with Jordan Ave. If you live in Ventura and in need of registration services, stop by AJ Business Center that works with 5 Star Car Title Loans in Ventura. AJ Business Center provides our clients with unmatched customer service. 5 Star Car Title Loans does not issue loans at this location.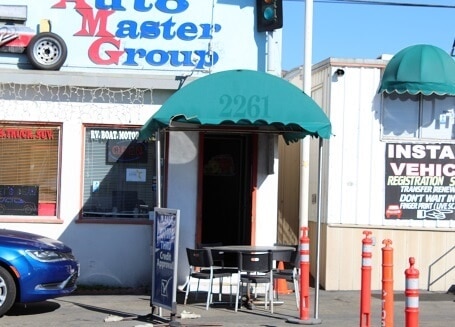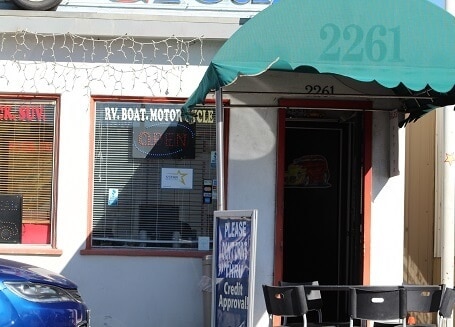 Ventura, California
Ventura, California has been booming since the early 1920s, when oil fields nearby were discovered. It had incorporated in 186, but was a small town that had developed around the Mission San Buenaventura along the Pacific Coast. With the discovery of oil, people began to travel by automobile more and many buildings began to spring up in the area. Today many of those buildings still exist and are marked as important landmarks. In the 2010 census, the population was still growing and had reached more than 106,000. As part of the Los Angeles metro area, the residents enjoy everything LA has to offer as well as their own city.
Getting By in Ventura
Living in close proximity to Los Angeles and the beaches can be very exciting. But at the end of the day, living expenses aren't cheap in California. And that's not to mention taking time off work to go surfing or buying tickets to major events in the area. One part of living in Ventura that isn't so exciting is paying your bills on time and saving enough money for major purchases. If you're finding yourself in a tough spot financially and need some cash to keep going, we might be able to help you out with a fast loan of at least $2,600. All car owners are welcome to apply, even those who have a bad credit record! Send in your application online to us at 5 Star Car Title Loans in Ventura. We'll check out your details and get back to you as quickly as possible.
Your Car Stays in Your Driveway
If you are the recipient of a car title loan, you can still keep your car while making the loan payments. We will make our decision based on the value of a car that you own, your ability to pay and fitting into our credit criteria. So you will actually get a loan based on the value of your car, but you get to keep your car! It's win-win all around. Contact us now at 5 Star Car Title Loans in Ventura.
Bad Credit Applicants are Welcome at 5 Star Car Title Loans in Ventura
Don't worry if you have bad credit – depending on your vehicle and your financial situation, you can still be approved for a fast loan from 5 Star Car Title Loans in Ventura. By putting our company name on your car title, we can use its value as security while you keep the car!