Online Car Title Loans in Brea, CA
You will love our new mobile phone service! You can now use your mobile phone to apply for online title loans in Brea, CA from any location and at any hour! Yes, it's as easy as that! Just turn on your phone, fill in an online application for vehicle title loans and get ready to collect your instant cash loan!
5 Star Car Title Loans is now offering a more convenient way to get your money with online title loans in Brea, CA. Take it easy today – apply for an online title loan using your mobile phone!
Car Title Loans Online Application Process
Pre-Qualify – Fill out our quick online form and instantly see if you pre-qualify

Additional Info – Use our mobile app to upload vehicle photos, driver's license and car title

Loan Offer & Terms – One of our loan specialists will contact you with your loan offer
Online Car Title Loans - How it Works:
A. Submit the following info to see how much cash can you get:
Your name
Phone number
Vehicle information
Address
Date of birth
Social Security Number
B. Once pre-approved, our user-friendly mobile app will allow you to upload:
Photos of your vehicle
Driver license
Car title
C. Get an online title loans offer and terms
Upon receipt of the above described items, one of our loan specialists will be contacting you with your loan offer and terms.
D. Complete the loan process and get your money
To complete the title loan process, all* you'd need to do is stop by any FedEx store and ship the title to us. Our loan agent will print out a FedEx label for your convenience.
Once the title was dropped, we will simply direct deposit the funds into your debit or prepaid card.
*In some case you will be required to stop by one of our GPS Centers so we can install (free of charge) a tracking device onto your vehicle.
Online Title Loans in 4 Easy Steps
Enter Your Car's Details: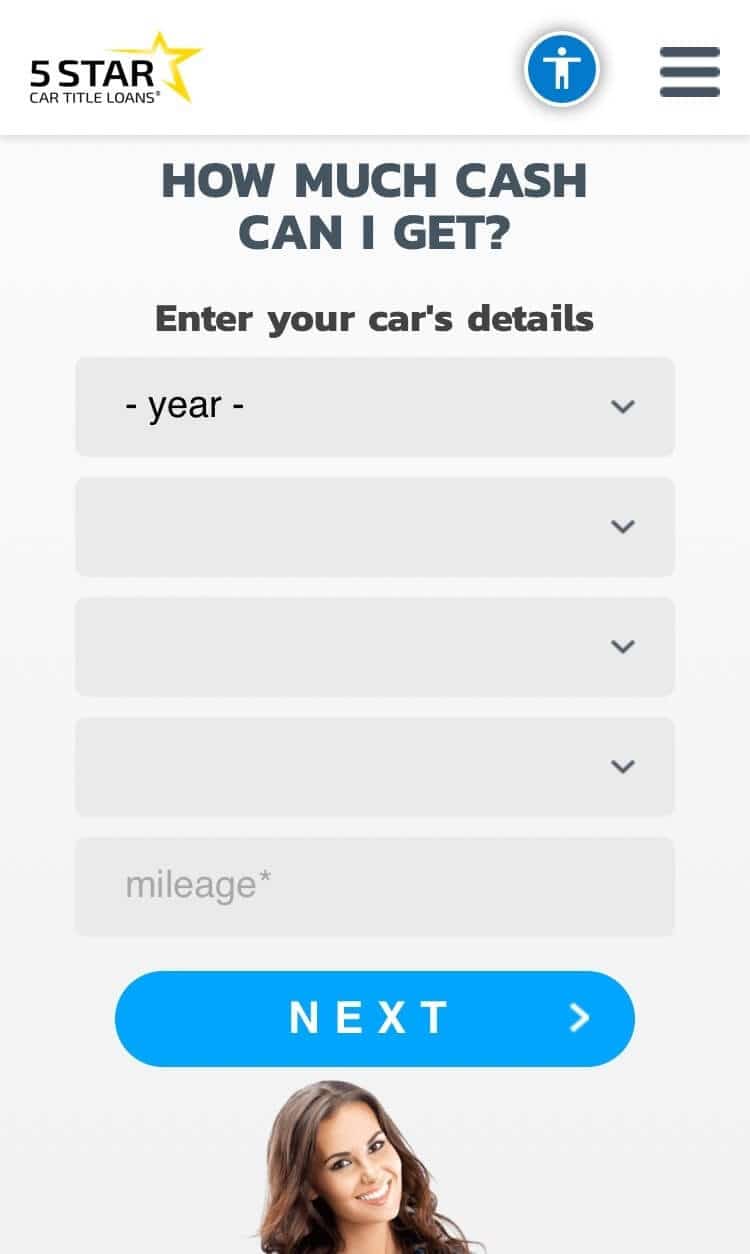 Your Personal Information: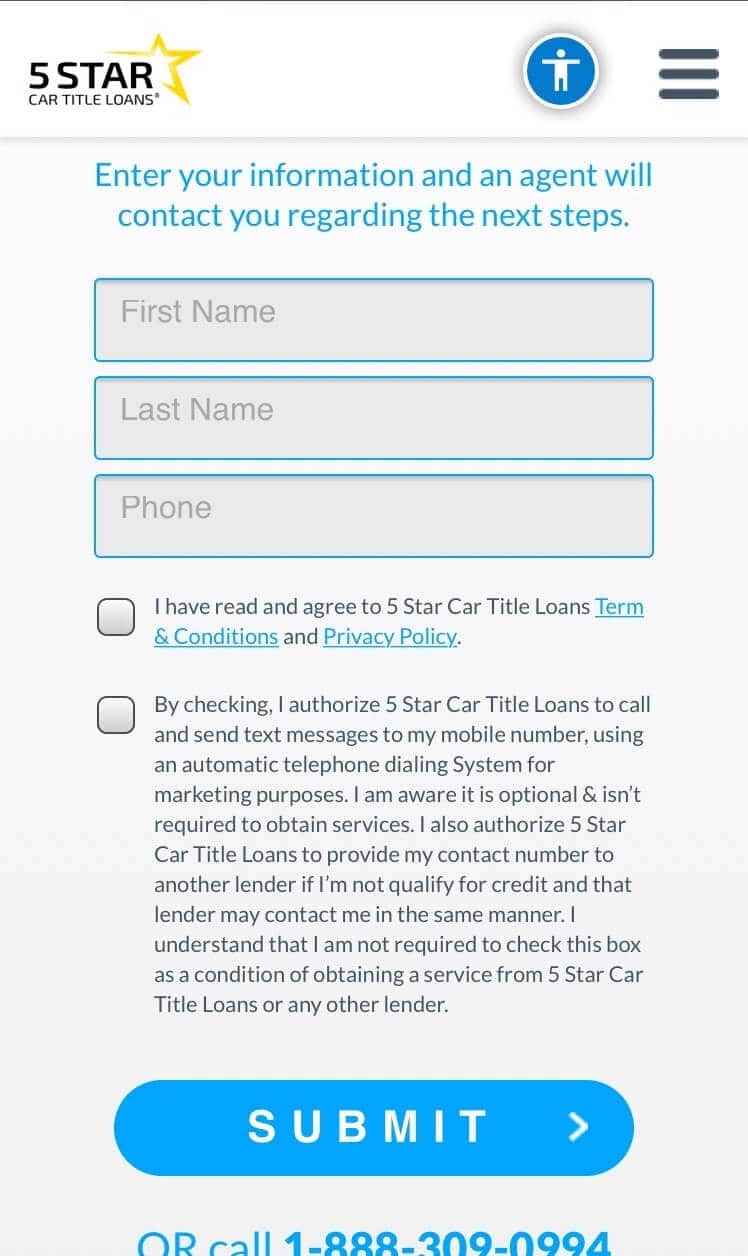 Address, Date of Birth and SSN: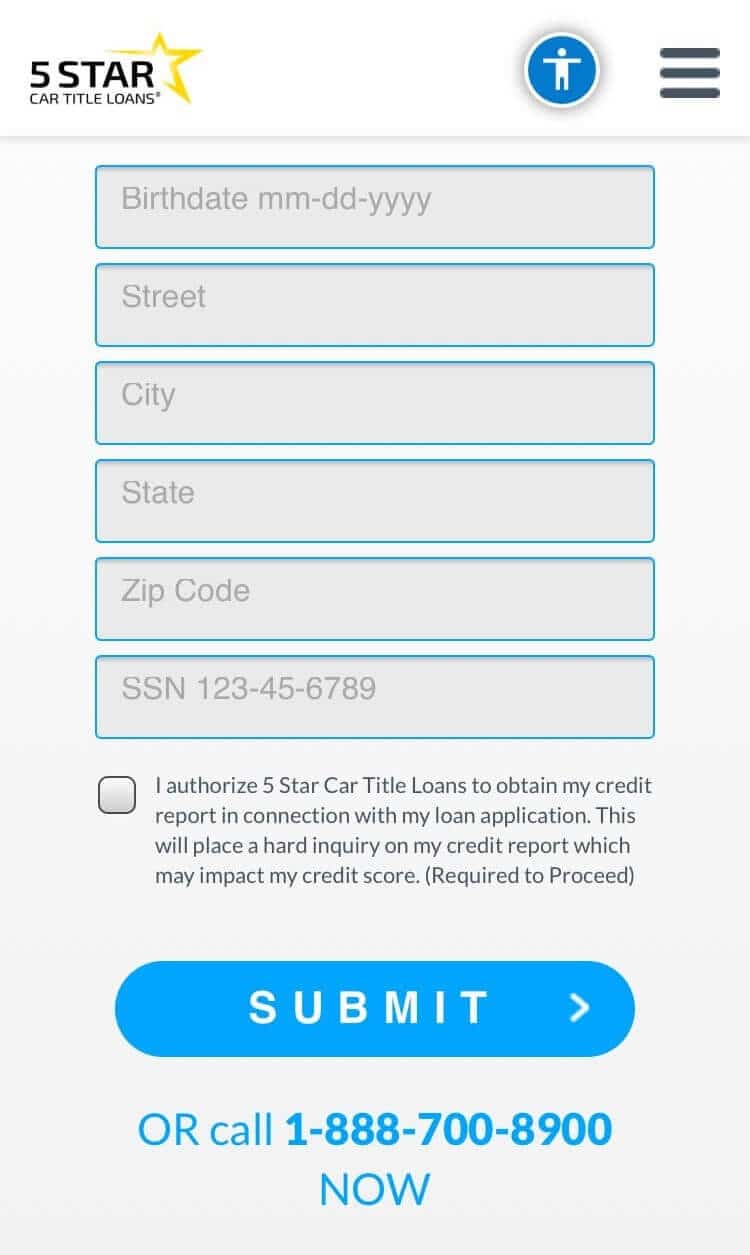 Upload Photos of Your Vehicle: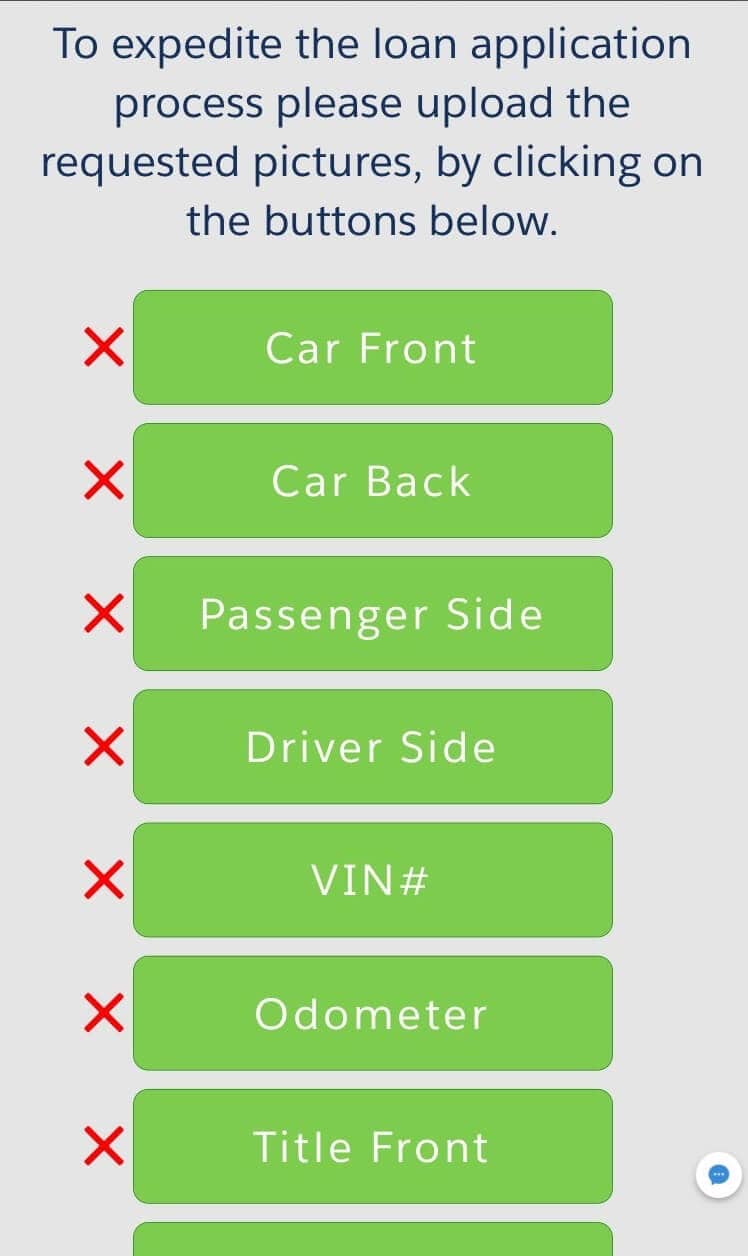 Getting an Online Title Loan in Brea, CA Streamlines the Process:
Compare rates and pre-qualify online
Apply using our website instead of visiting our branch
Get a fast approval decision
Get a free estimate – compare a variety of offers!
Get a direct deposit of funds* to your debit card or a prepaid card


*You can also walk into any MoneyGram location inside a Walmart Center close to you and pick up Cash at the MoneyGram kiosk
Products Details
Any Credit History Accepted

Title Loans Ranging From 25% to 120% of Car's Value

No Extra Fees or Penalties for Prepayment

Annual Percentage Rate (APR) From 60% Up to 175%

Keep Driving Your Vehicle!
Paying Back Auto Title Loans in Brea, CA
30 days after signing your contract for auto title loans in Brea your first payment will be due. Don't be too concerned about how you will get the money to us because you have a few choices. Use the option that is the most convenient for you.
1. Online payments – many of our customers love this option because it is so easy and they can do it anytime. Even at the last minute, because the transfer of funds is fast. You'll need to have an account to use this payment method. Our loan agents can help you set up your account.
2. Phone payments – This is an option to use if you want to pay by credit or debit card. Call us with your card number ready and we'll take the information to process your monthly payment for you.
3. Cash payments – If you have cash available, you can go into the most convenient 7 Eleven store and the cashier will be able to take your payment.
4. Check or cashier's check – This is the old fashioned way, because you have to go to the bank to get the cashier's check and then put it in the mail or bring it by our office. It can take time for the mail to arrive so be sure to post it early enough.
How Much Your Car is Worth for Car Title Loans Completely Online
The first thing we check when reviewing your application for car title loans completely online is your car's value. You might be wondering how we come up with its value, so here is our list:
Kelly Blue Book – this is the guide to all car values. We start by checking Kelly Blue Book and then we continue with other factors affecting the value of your vehicle.
Car's equity – we check if your car has enough value by looking at the equity. Equity is the amount of the car's value that you own.
Miles driven – the number of miles driven needs to be relevant to the age of the car. The fewer miles, the more value your vehicle has.
Physical appearance – we'll check that your car isn't banged up or has ripped upholstery. Its condition is important to its value.
Frequently Asked Questions
1. How do title loans in Brea work?
Title loans in Brea follow a standard process. It goes as follows:
Apply for title loans online or by calling our office for help.
When preapproved, we will send an agent to inspect your car.
You'll get our lending decision after we approve your ability to repay the loan, your vehicle has enough value and other credit requirements.
After it is approved, we will put a lien on your vehicle and become its lien-holder.
Keep your car and get fast cash.
Pay back your loan with monthly payments.
When your account balance is zero, you can get your title back.
2. How do I get my title back?
Finish your payments and our name will be removed from your title. You'll get a free and clear title in the mail.
3. Are there prepayment penalties with quick cash loans online?
No, there are no prepayment penalties. Also, there are no hidden fees.