Title Loans in Lancaster, 93534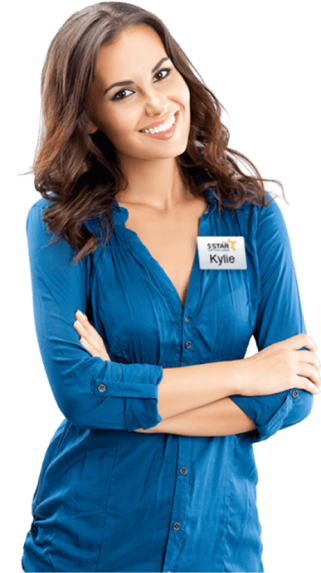 Customer Centered Service

Providing excellent customer service and a positive loan experience is 5 Star Title Loans top goal and we work tirelessly to make this happen for each and every customer.

Loans for Low Credit Score

We don't like turning away customers simply for having a bad credit score. We will work hard to get you a loan regardless of your bad credit.

Easy Application Process

We understand the urgency when getting a loan, so we offer simple options for applying. You can choose to apply either by phone or online.
Products

Car Title Loans

Payday Loans

Bad Credit Loans

Personal Loans

Online Title Loans

RV Title Loans

Process

Apply by phone or online

Complete all necessary requirements

Visit our local Vehicle Inspection Center if needed

Get your money

Requirements

Car details

Personal details

Car title

Identification

References

Benefits

Keep driving your car

No prepayment penalties

No hidden fees

Quick funding

Personable service
Nearest Locations
5 Star Car Title Loans in Lancaster, California
While living in the beautiful and fresh environment of Lancaster, CA is blissful, sometimes the rainy days can drain our pockets real badly.
As the expenses of a regular household are never fixed, often most people have to face a situation where they got a big unexpected expense coming up but don't have extra funds to cover those bills.
In those hard times, many of us try to apply and borrow some money from big financial institutions, but their hard and long applications make it very difficult to get any help in time.
5 Star Car Title Loans is one of those dedicated organizations that help people to get fast cash2 and provide immediate assistance so that they can attend to their unexpected expenses without any tiresome hassle.
Let's go in-depth about how our auto title loans help people with their emergency money needs.
What Are Car Title Loans?
Also been referred from various other names such as title pawn loans, pink slip loans, vehicle equity loans, etc. These personal loans were specifically designed to help people get fast cash and use it for their personal and other household needs.1
In auto title loans, the borrower uses their car title as the collateral and the lender places a lien on the title to secure the loan1 and provide him with the required loan funds.
These loans are famous for having an easy loan process and flexible terms where even people who are facing financial credit difficulties can apply and stand a chance to get approved.1
Applying For Car Title Loans, Lancaster
With 5 Star Car Title Loans, California, residents don't have to waste their time visiting places or waiting in queues to get their title pawns. They can take the benefit of our online title loans and avail themselves of same-day funding2 while sitting on their couch at home.
Just follow these simple steps to apply for a car title loan in Lancaster, CA.
Step 1: Knowing Your Title Loan Eligibility
Reach out to the 5 Star team at (888) 309 0994 or go to our website to fill out a simple application form and check your loan eligibility.
Whether you call on our number or choose to go for the online application process, you'll only need to submit some basic details about your income, car brand, model, address, etc.
Step 2: Applying and Sending Required Documents
After you are pre-approved and become eligible for a title loan in Lancaster, Ca. Our team will call you to discuss all the necessary loan conditions and other terms such as minimum loan amount, interest rates, repayment plans, etc.1
Once you are clear with the terms, you'll be required to submit some basic documents to prove your credentials. With 5 Star Car Title Loans, you can do that from your home by simply scanning and uploading all the required documents.
If you get any doubt or have any curious questions, you can ask and our service executive will assist you.
Step 3: Final Approval and Money Deposit
Once your application and car qualify for the auto title loan, you will receive a detailed loan contract including all the discussed terms and conditions.
After we receive your written consent in agreement for the loan terms, we will process your loan request and you can expect to receive your loan proceeds within 24 hours of approval.2
Available Payment options for Car Title Loans, Lancaster
Direct Deposit into The Bank Account
Mailed Check
Money Transfer from MoneyGram
Money Collection at The Nearest Participating Store
What Are The Requirements To Get Car Title Loans in Lancaster, Ca?
In addition to presenting a qualifying car title, you will be needed to provide a few other documents to expedite your loan process and ensure that you receive your title loan quickly and smoothly.
So before you go online or contact any lender make sure you have the following documents with you:
Essential Documents For Auto Title Loans in Lancaster, California
Proof Of Income 
In a car title loan, lenders need to be ensured of your repaying ability.1 And having a strong source of income indicates that you'll be able to pay timely installments.
Applicants can submit their payslips, bank statements, income tax returns, and compensation letters and get some fast cash in Lancaster.
Proof Of Residence in Lancaster
When applying for a car title loan in Lancaster, your lending institution can ask you to submit a documented proof of your address. It can be your rental agreement, property tax receipt or electricity bills, etc.
Latest Pictures Of Your Car
During the application process, you will be required to go through a vehicle inspection which will be used to determine its value and the loan amount you can access.1
However, with 5 Star Car Title Loans, customers can skip the unnecessary hassle and directly upload their vehicle photographs on our web portal to complete the inspection from their home.
Proof Of Identity
Typically, you'll need to submit a valid California-based photo Id to apply and get qualified for the loan. It can be your driver's license but in case you don't have that, you can use your passport too.
What Are Car Title Loans in Lancaster Based on?
Compared to other short-term financing options( such as service student loans and payday loans), title loans allow you to avail yourself of bigger amounts of cash at affordable interest rates and more flexible terms.1
If you are curious about which factors will have a major impact on your auto title loan in Lancaster, CA, Here are the top 3 that most title loan companies use:
Ability To Repay The Loan: A consistent and valid source of income will allow you to higher amounts of loans faster and easier.
Vehicle Market Value: A well-maintained car of the latest brand and model will help you fetch more money for your title pawn.
Equity in The Car: The more equity you have in your vehicle, the easier it will be for you to apply and get approved for the title loan.
Usually, in Lancaster title loans, customers may get access to around 75% of their car market value.1
Can I use my vehicle as collateral for a car title loan if I still owe on it?
Surely!1
We at 5 Star Car Title Loans base your loan eligibility on multiple factors. Even though you might not have full ownership of your car, it's possible that you still have a decent amount of equity in your financed car.
You can call our team or your loan agent to know how much equity you currently have and based on this, you can apply for a title loan in Lancaster.1
What Can Funding From a Lancaster Title Loans Be Used for?
The title loans were created to have flexible terms and a fast application process so that even people with bad credit will be able to get instant money to tackle their sudden cash needs.1
These loans are primarily intended to be used to cover unexpected household and personal bills.1 Here are some of the most common uses of an auto title loan, Lancaster, CA:
Frequently Asked Questions
Will my car be taken from me?
Of course Not!1 One of the main benefits of taking a title loan from 5 Star Car Title Loans is that, unlike other collateral loans, we only need your car title to secure the loan. Your car will stay with you and as long as you are paying timely payments, you are free to drive wherever you want.4
Are there any prepayment penalties?
None, whatsoever! We focus on providing transparent customer service where we don't levy any additional charges for paying back their title loan installments earlier than the decided time.
Can I refinance my title loan in Lancaster, Ca?
Yes!1 With the dedicated team of 5 Star Car Title Loans, customers will be able to refinance their loans as easily and quickly as applying for their new ones. In case you are facing issues with other lenders in the city, you can reach out to our team and they'll help you to refinance your loan at flexible terms.1
Will a title loan mess up your credit?
Not Necessarily! Title loans were designed to help people with bad and poor credit scores to apply and fund themselves easily.1 Even though there can be regular credit checks by lenders, your credit report is not a major deciding factor here.
But if you are still worried, you can contact your title loan lender and seek credit counseling for the same.
Why Should You 5 Star Car Title Loans in Lancaster, CA?
Our team focuses on providing the best customer service in the city and striv