Title Loans in Sacramento, 95825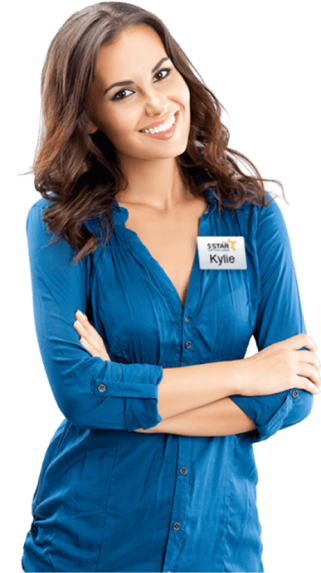 Customer Centered Service

Providing excellent customer service and a positive loan experience is 5 Star Title Loans top goal and we work tirelessly to make this happen for each and every customer.

Loans for Low Credit Score

We don't like turning away customers simply for having a bad credit score. We will work hard to get you a loan regardless of your bad credit.

Easy Application Process

We understand the urgency when getting a loan, so we offer simple options for applying. You can choose to apply either by phone or online.
Products

Car Title Loans

Payday Loans

Bad Credit Loans

Personal Loans

Online Title Loans

RV Title Loans

Process

Apply by phone or online

Complete all necessary requirements

Visit our local GPS Installation Center if needed

Get your money

Requirements

Car details

Personal details

Car title

Identification

References

Benefits

Keep driving your car

No prepayment penalties

No hidden fees

Quick funding

Personable service
Nearest Locations
5 Star Car Title Loans in Sacramento, California
With rising inflation and unemployment, managing and handling expenses and bills have become very arduous.
While cutting down on expenses is already stressful, unexpected situations such as medical injury, parties, or broken appliances make the situation worse.
And on top of all the financial burdens, the lengthy application process of banks and other financial institutions makes the money borrowing process hectic and almost impossible.
That is where 5 Star Car Title Loans come into play!
We offer easy and convenient title loans in Sacramento where you can get access to some fast money2 in case your emergency funds are depleted.
If you are facing a financial crisis and have some unpaid bills, you can take the benefit of our auto title loans1 and get yourself some quick cash to handle sudden expenses.
What Are Auto Title Loans?
Auto title loans are a type of collateral-based personal loans that allow a borrower to avail quick and fast cash 2 against a bond on their car's title.1
Often these loans are intended primarily to help a person cover his unexpected expenses such as medical bills, monthly bills, etc.
An auto equity loan generally has a period of 30 days but can be extended further on the customer's demand and eligibility.1
The borrower can pay back the whole amount in one go or can break it down into small monthly payments.
Auto title loans are also referred to by many other names including:
Car Title Loans
Pink Slip Loans
Title Pawns
Vehicle Equity Loans
Auto Equity Loans
Vehicle Title Loans
Why You Should Prefer Getting Auto Title Loans, Sacramento?
Unlike other loan options, an auto title loan is a short-term loan with looser credit qualifications1 that allow people to avail quick money2 without going through the lengthy application process of other financial institutions.2
Here are some reasons why you should choose to get a car title loan for your financial needs in Sacramento, California.
Credit Scores Are Not Everything
The loan eligibility in most mainstream financing options depends on the credit history and credit report of the person. This means that a person with bad credit will not be able to finance himself and get funds.
On the other hand, the eligibility criteria of vehicle title loans extend further than the financial credit of a person1 making it possible for people to borrow money fast 2 without needing a perfect credit score.1
Money Is Readily Available 
In other loan types, the application process usually takes days, and after that people have to wait further to access their loan proceeds.
But in a car title loan, the borrower can have access to fast money and in some cases can also get same-day cash.2
Application Process is Easy and Straightforward
Unlike other financing options, the application process for an auto title loan doesn't require you to go through lengthy forms and unnecessary visits to avail yourself of an actual loan.
You can avail auto title loans by filing a simple online form.1 The whole process requires fewer checks and it's also possible to get same-day title loans.2
Your Car Stays With You
Unlike other collateral loans, automobile title loans don't require you to submit your vehicle to borrow money.
Your direct lender will only put a lien on the vehicle title and as long as you make the timely payments, there will be no restrictions and you can keep driving your car wherever you want.4
How Can I Get Car Title Loan in Sacramento?
One of the best things about getting a car title loan in California is that your financial history is not the only deciding factor.1
The loan process is comparatively a lot easier and straightforward which allows even people with bad credit to get a car title loan without any complications.1
At 5 Star Car Title Loans, we strive to provide transparent customer service and keep our application process simpler than other loan types such as bank loans, payday loans, service student loans, etc.
You can follow the below procedure to get yourself a quick auto title loan in Sacramento, California.
Easy Steps To Avail Title Loans In Sacramento, CA
Call on (888) 309 0994 Or Go Online To Check Your Eligibility 
You can give us a call or fill out a simple online form providing information such as the mobile number, name, address, make, and model of your car to examine your title loan eligibility.1
The whole process takes a few minutes2 and our team is always available to assist you with any of your title loan queries.
Submit The Requested Documents
Once you get pre-approved for a title loan, our team will  provide all the necessary information such as the minimum amount of loan one can avail of, the interest rate, repayment terms, etc.  and make sure that you understand every aspect of the title loan.
After that, you will be required to submit some documents as proof of your citizenship, car ownership, and ability to pay back the title loan.1
Verification and Final Approval
Once submitted , we will verify all the submitted documents and send you a detailed contract mentioning everything we discussed and all the terms of the car title loan.1
If you have any doubts or queries, you can go through our accessibility statement or directly contact our support team and get all your title loan answers.
Get Fast Cash in Your Account
Carefully read the contract, sign, and send that to 5 Star Car Title Loans to receive the loan amount.
Many of our customers may even get access to the funds within one business day and according to their preferences, they can easily choose how they want their money.2
We charge no hidden fees and the annual percentage rate is also in accordance with the state laws.
Requirements For Getting Car Title Loans, Sacramento
In addition to your vehicle's title, you'll need certain other documents to help you get a car title loan quickly2 and effortlessly.1
So before you apply online, make sure you have the following documents.
Necessary Documents For Auto Title Loans, Sacramento
A Lien-free Title Of Your Car
Auto title loans are collateral loans where a lien is placed on the vehicle's title to give you some quick cash.
Therefore, to be eligible for a title loan and get cash fast, you need to have a vehicle with a lien-free title.1
Proof Of Income
A reliable source of income works as a strong indicator that you'll be able to repay the title loan amount on time and can help you get bigger loan amounts.1
Bank statements, pay stubs, tax returns, or compensation letters can be used as proof of income to get some cash fast and pay the sudden expenses.
Proof Of Address
To get a vehicle title loan in Sacramento, CA you will also need to submit a documented proof of your residence. It can be some sort of utility bill, mortgage agreement, property tax receipt, etc.
Latest Pictures Of Your Vehicle
Customers can take photographs of their car from multiple angles (with VID number and odometer reading) and use our online portal to skip the in-person inspection and speed up the loan approval process.
How Much Cash Can I Get for Car Title Loans, Sacramento?
Unlike payday loans, a car title loan allows you to avail bigger amounts of loan at comparatively low and competitive interest rates and pay it back in small monthly payments.1
The minimum loan amounts vary according to a person's ability to repay and the value of his car but with us, you could be able to access up to 75% of your car's market value in your title loan proceeds.1
Under the title laws of California, one can get around $2500 for a pink slip loan and the figure can go