5 Star Car Title Loans Google Reviews:
They were very knowledgeable and helpful. I would definitely recommend them to others for credit cards loan.
Irving Barron
09:41 26 Jan 22
Very smooth and prompt loan process to pawn my car. Everyone was very helpful to get me the loan. I would definitely recommend.
Crystal Jannaie
07:33 04 Jan 22
Your company provided me with a quick loan, and I really appreciate it. I liked how simple the process was to qualify for the loan, and that there were no hidden fees.
Lori Peterson
10:19 22 Dec 21
It was surprising to see the high moral standards with which they work. Post this, I would definitely get in touch with them if I needed an instant loans.
George M. Rohrer
12:24 21 Oct 21
I am so happy that we have 5 Star Car Title Loans' in Artesia, CA. We can get loans ASAP.
Kevin Lowery Jr.
11:37 17 Jul 21
They were superb from start to finish. Everything went smoothly
Tommy Truong
03:30 13 Jun 21
It's been a pleasure working with them! They have made my application approved within few hours.
bethany schneider
17:15 09 Jun 21
Thanks for getting me a loan! They really helped me out get easy loan for bad credit. I highly recommend them.
Gretchen Pearson
15:06 30 May 21
It has been an awesome experience working with outstanding morals, amazing client service, and the most dependable people I have ever met in the credit industry. Thanks for giving me answers that helped me about long term loans for bad credit and helped making some great decisions and get quick

credit.

read more
Ronald Ramos
19:05 28 May 21
These guys worked with me to the best of their abilities to make sure I get what I needed and that I am satisfied with everything. It was a very direct and quick process. Highly & definitely recommended.
Cervantes Donavan
15:56 12 Mar 21
Loved their easy to do application, really simple. Thanks 5 star!
Wynell Lovett
07:59 05 Feb 21
These guys really came through for me after I was laid off due to the pandemic situation.. They got me money fast and worked with me so I am happy with the payments.
Brent Knight
11:15 20 Jan 21
Thanks for providing the best online title loans and for helping me and my wife! We appreciate and thank you all!
Greenholt Ballenger
10:53 31 Dec 20
I called this company for payday loans and they ended up helping me a lot. It was very simple and I got an answer to every question or concern I had. Zero hassles sort of mentality here..
Luz Martinez
06:56 03 Dec 20
Take it from me, if you ever need a quick loan in Artesia give 5 Star Loans a call they are by far the best option around here. And I tried them all haha. Excellent service!
Scott Christopher
14:14 04 Sep 20
I signed a loan at 5 Star Loans for my LASIK procedure in Artesia next week.
Alexandra Black
10:23 06 Jul 20
It's my daughter's prom, and I wanted this night to be memorable for her. I took a loan in 5 Star Car Title Loans Artesia, and we were able to rent the perfect gown for her.
Steven Morgan
06:23 31 Mar 20
It's getting harder and harder for me to get around, so I do whatever I can from home. Last month I applied for title loans online. I got my money the same day.
Frank K. Nagel
12:49 11 Feb 20
When I found out that my paycheck wasn't going to be enough to cover my bills, I flipped out. Not knowing what to do or who to turn to, I chatted with my neighbor about it. She told me all about getting title loans online. I did it and it really helped me through an impossible situation.
Colin v robertson
12:05 06 Feb 20
I had the best experience with 5 Star! The customer service was great and they really helped me when I needed it most. I will definitely come back! I will be recommending my friends as well!
Gayane Budagyan
21:00 20 Feb 18
About This Location
Tint & Auto Xperts provides GPS installation and removal services for 5 Star Car Title Loans customers. The store is located at 11545 Artesia Blvd, near the intersection with Roseton Ave. If you live in Artesia and in need of installation or removal of GPS device, stop by Tint & Auto Xperts that works with 5 Star Car Title Loans in Artesia. Tint & Auto Xperts provides our clients with unmatched customer service. 5 Star Car Title Loans does not issue loans at this location.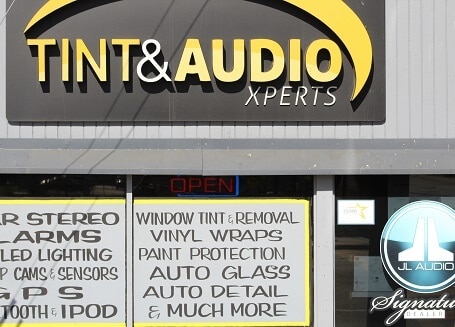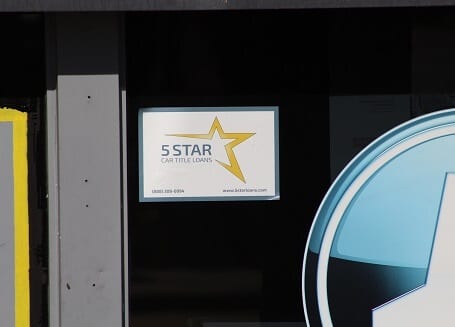 5 Star Car Title Loans in Artesia
If you live in Artesia and you're in need of a quick loan, you'll be happy to know about 5 Star Car Title Loans in Artesia. Contact us for explanation about our California Title Loans Locations so you can apply for a fast loan too.
Do I Need Good Credit to Get Auto Title Loans?
We take many factors into account when approving applications for auto title loans. The most important thing we check is that you own a car with good value. If you meet our credit criteria and you have a car with value, it's possible to be approved for auto title loans even if you have bad credit. Don't let a bad credit score stop you from sending in your application to 5 Star Car Title Loans in Artesia for auto title loans!
What Is the Minimum Amount I Can Borrow with Bad Credit Loans?
Our bad credit loans begin with a minimum of $2,600. The final amount, which can be as high as $20,000, depends on the value of your car, your ability to repay the loan and how well you meet our credit specifications. If you have a car of great value and you won't have a problem with the monthly payments, you can be approved for a higher amount on bad credit loans. Apply online or call now to 5 Star Car Title Loans in Artesia.
Will I Have to Go to the DMV for Title Loans?
You probably will not need to go to the DMV when you apply for title loans. We can usually take care of that step for you, so long as you bring the title to us. After your request for title loans is approved, we'll hang on to your car title while you're making the monthly payments. When the contract is complete and all the money has been paid back, we'll return your title to you.
Are There any Pre-Payment Penalties with Auto Title Loans in California?
You'll be happy to know that there are no pre-payment penalties for auto title loans in California. If you are able to go ahead and prepay your auto title loan, then by all means do it! We will not charge you for that. There are no hidden costs involved when you get auto title loans from 5 Star Car Title Loans in Artesia. Call us today!