5 Star Car Title Loans Google Reviews:
I was in my 20s when I decided I needed to go back to college and finish my degree. I just wasn't in an occupation where I could earn enough. So there I was with a low-paying job and trying to come up with money to pay the college. My folks couldn't help me, so I used my car as collateral to get loans with the car title. It was tough there for awhile - trying to make my payments while going to

classes, but in the end it was worth it. I have a great job now.

read more
Wayne J Graham
00:38 20 Oct 19
About This Location
Last Call Insurance Services provides registration services for 5 Star Car Title Loans customers. The store is located at 1251 East Main Street, Unit 2, near the intersection with Yucca Ave. If you live in Barstow and in need of registration services, stop by Last Call Insurance Services that works with 5 Star Car Title Loans in Barstow. Last Call Insurance Services provides our clients with unmatched customer service. 5 Star Car Title Loans does not issue loans at this location.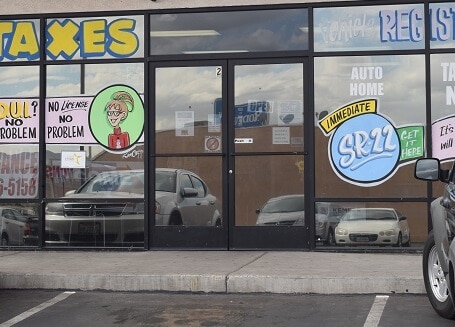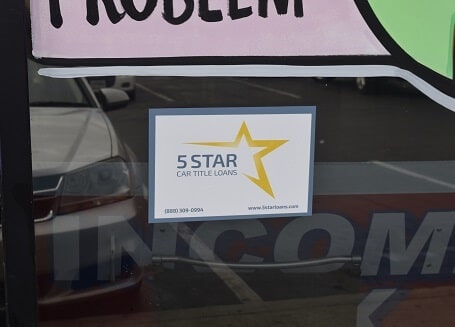 5 Star Car Title Loans in Barstow
One popular solution for getting a quick online loan in Barstow is applying for title loans that use your car as security. Spend the money for any purchase or expense. We look forward to hearing from you at 5 Star Car Title Loans in Barstow.
What Kind of Credit History is Needed for Title Loans?
If you have a car of value and meet our credit requirements, you don't need to worry too much about problems you may have had in the past with your credit rating. Most people, for one reason or another, run into credit problems somewhere down the road. We can live with that! We might even be able to approve you for online loans for bad credit in one day! Go ahead and submit your application to 5 Star Car Title Loans in Barstow and let's see how we can work together.
Will You Be Able to Transfer My Title Into My Own Name?
If you have work to be done on your car registration forms, we will be able to help you with that. We have experience with these matters. Let's talk about how we can help you get this straightened out.
Is There a Way that You Can Accept Titles that Are Salvaged?
We do accept salvaged titles. Give one of our agents a call and we can discuss this option as well as others. We will help you with car title loans near you.
How About Past Due Registrations?
At 5 Star Car Title Loans in Barstow, we will do our utmost to help you take care of this. We might even be able to do it for you. We can get started with the first step, which is verifying that you own the auto. After that, we can help you with the registration.
When Would My First Auto Title Loan Payment Be Due?
California title loans can be paid back in convenient monthly installments. The first payment would not be due until 30 days after you sign the contract for title loans in California.
What are the Prepayment Penalties with Car Title Loans Online?
You'll be happy to know that there are no penalties for prepayment of no credit check loans from 5 Star Car Title Loans in Barstow. We want to make it as easy as possible for you to return the loan. On another note, there are also no hidden fees! You'll know exactly how much the loan will cost when you sign the loan agreement.