Title Loans in Baton Rouge, 70816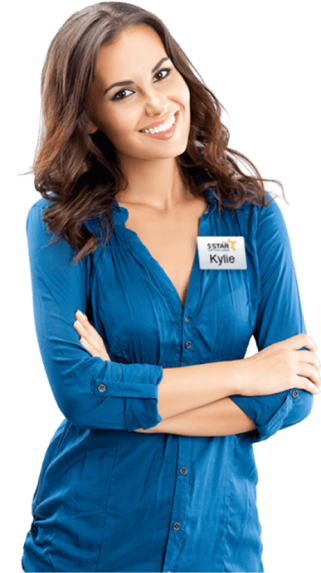 Customer Centered Service

Providing excellent customer service and a positive loan experience is 5 Star Title Loans top goal and we work tirelessly to make this happen for each and every customer.

Loans for Low Credit Score

We don't like turning away customers simply for having a bad credit score. We will work hard to get you a loan regardless of your bad credit.

Easy Application Process

We understand the urgency when getting a loan, so we offer simple options for applying. You can choose to apply either by phone or online.
Products

Car Title Loans

Payday Loans

Bad Credit Loans

Personal Loans

Online Title Loans

RV Title Loans

Process

Apply by phone or online

Complete all necessary requirements

Visit our local GPS Installation Center if needed

Get your money

Requirements

Car details

Personal details

Car title

Identification

References

Benefits

Keep driving your car

No prepayment penalties

No hidden fees

Quick funding

Personable service
Nearest Locations
Title Loans in Baton Rouge
Quick Cash Loans for Baton Rouge Residents
Life along the Mississippi is enchanting, right? The slow trickle of the river in some places can become a roaring torrent just around the bend. The lazy and relaxing lifestyle you are accustomed to in Baton Rouge can swiftly become stressful and worrisome.
What can be the cause of all this stress? The lack of money can put anyone over the edge. Life can be hard when you don't know how you are going to pay your bills or where you'll get the money for emergencies.
Don't get caught up in the stress of a financial crisis when you can request an online title loan in Baton Rouge. In a matter of minutes you can go online, send in a quick loan application and find out if you can pre-qualify.
Give yourself a break! Check out how online title loans can help you today!
What Are Title Loans?
When you own something valuable, such as a nice vehicle, you can use it's equity (or value) to get a fast cash loan. Car title loans can be processed quickly because they are secured loans – secured by the value of your vehicle.
This is different from bank loans or other traditional loans, because those are unsecured loans. They take longer to process and require more information, forms and red tape.
The next time you're left without money to spend, consider going online for car title loans. We are always here to help.
Get Fast Cash and Keep Your Car
You might think that if you want to get a loan, you need to give up your car. That is not the case. With auto title loans, you are only using your car's value as loan collateral.
While you are faithfully sending in your monthly payments according to the contract, you can keep your car or other vehicle in your own driveway. Drive it whenever you want to, like you would normally do.
To secure an easy loan using your car's value, you will be required to submit your car title to the lender. That's how car title loans work.
Title Loans in Baton Rouge – Knowing the Convenient Process
At 5 Star Car Title Loans in Baton Rouge, we don't make consumers jump through hoops and get stuck in red tape when they need money quickly. Avoid the hassle of getting urgent cash when you apply online for a title loan.
Don't worry about paying bills or the difficult financial period you're going through. Let us help you with the simple steps you can take to get your money quickly, when you need it the most.
With an online title loan, you don't need to worry about hidden fees, because there aren't any! Without any obligation at all, you can fill in the online request form today and get quick answers.
Beginning With These Quick Steps
Are you stuck without money in Louisiana? Would you rather go to a traditional bank and wade through piles of forms and documents, or do you want to stay home and apply online?
Without going through all the steps involved with bank loans, you can simply open up your laptop or tablet and apply for a title loan now, from wherever you are with internet. There are only 3 simple steps and you have your money!
Get started now:
Step 1: Go to the 5 Star Car Title Loans website and fill in the simple loan application.
Step 2: Typically you will get an answer regarding pre-approval within minutes. When approved, send in your remaining documents, as instructed by the customer service team.
Step 3: Submit your car title, get final approval and collect your money.
What could be easier or faster than title loans in Baton Rouge? Remember that there aren't any hidden fees – when you get the final loan amount it includes everything you will need to pay.
There are no obligations to accept any offer, so why not apply now?
Getting Quick Cash and Spending It
It's really great that when you get the cash from car title loans in Baton Rouge and you can spend it on whatever you want to. We won't ask you why you want the urgent cash loan and you don't need to tell us.
We know that if you're applying online for urgent cash, it's because you have emergency needs. We don't know what those needs are, but surely you do!
Sometimes residents of Baton Rouge, LA apply for extra cash just to enjoy their city! Others need the money to pay back medical bills or to get their bills caught up.
Whatever you want money for today, let our friendly service team help you get it.
Online, Fast Loan Service Anytime
Did you know that you can apply for a car title loan at any time? When you are working with an online lender, you can literally open the website, fill in your application and send it off anytime.
There are no restrictions, because the website is always available to you. If it's a Sunday afternoon or it's 2am on Wednesday, it doesn't matter at all.
Whenever you need a fast loan, feel free to open up our website and ask for cash!
Baton Rouge, LA – Enjoy Your City!
With car title loans, you can get extra cash in your account and begin to enjoy what Baton Rouge has to offer its residents. Begin to take a look around to make a list of places you'd like to visit. After applying online, you'll get your cash quickly and be able to set out on your adventure.
If you've lived in Baton Rouge all your life but never visited the old state capitol, now would be a good time! Your financial emergency is taken care of and you can enjoy the beautiful architecture and rich history.
You can make a whole tour just visiting the old mansions dotting the Baton Rouge landscape. Look at the way the French Creole population lived and what it might have been like in the 19th century.
To learn more about what life was like once upon a time in Louisiana, head over to the LSU Rural Life Museum. These are buildings that have been restored to what life was typically like in the 18th and 19th centuries.
Whatever you find to do in Baton Rouge, LA, you will have the money in your pocket to do it!
How a Car Title Loan in Baton Rouge, LA Works
When you're ready to take the first step towards car title loans in Baton Rouge, there are a few documents that you will be asked to present. They are basic and standard forms that you should be able to find easily in your home.
Here's a short list of what might be expected for final approval of title loans:
The title to your vehicle – this is super important, because it proves that you own the vehicle. Pull it out of the glove compartment or wherever you keep it to check the name on it. The name on the title must be the name of the person who owns the vehicle.
Proof of income – anytime you apply for a loan, the lender will want to check that you'll be able make the monthly payments on your present income. To verify your monthly income, send whatever documents you have. These could include bank statements, salary slips or official documents regarding government deposits to your account.
Place of residence – to verify where you live, send in a copy of a recent utility bill, a rental contract or some piece of mail with your name on it.
Proof of identity – Submit an official photo ID provided by the government. Typically, this is a driver's license or state ID, but a valid passport can also be used for verification.
Details of your bank account – By providing the name of your bank, the account number and other details, your loan amount can be sent directly. This is the fastest way to receive your money.
Types of Vehicles for Title Loans
If you have one of the following types of vehicles and it has good equity, you can request a title loan:
Car.
Truck.
Trailer.
RV.
So that we can set the final loan amount, give us all the details of your vehicle.
Model type
Model year
General condition inside and outside
Miles driven
Recent photos or mechanical inspection
Quick Loans for All Credit Types
Whatever your present situation is, we wan