5 Star Car Title Loans Google Reviews:
Kiel from the Berkley finance department has shown exceptional patience, help, understanding and follow up. Was very nervous about taking a loan based on horror stories. Situation made me decide to use 5 star loans and to date I have no regrets. I appreciate Kiel always first class!! Thanks
John Wagner
03:50 14 Jul 18
About This Location
Sinaloa Insurance provides registration services for 5 Star Car Title Loans customers. The store is located at 5985 Florence Ave Suite L, near the intersection with Jaboneria RD. If you live in Bell Gardens and in need of registration services, stop by Sinaloa Insurance that works with 5 Star Car Title Loans in Bell Gardens. Sinaloa Insurance provides our clients with unmatched customer service. 5 Star Car Title Loans does not issue loans at this location.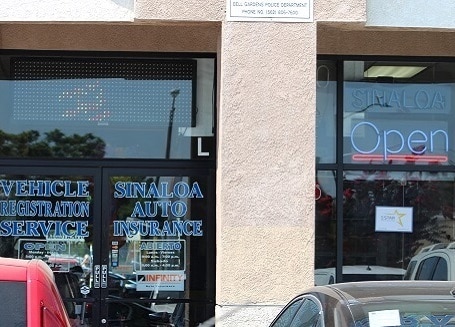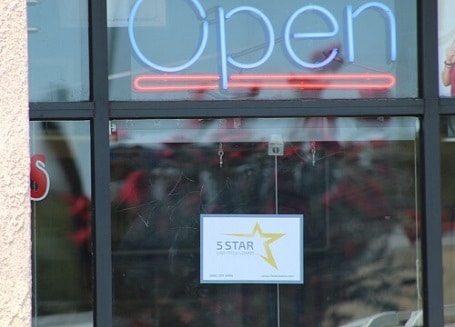 A Man by The Name of O.C.
Named for James George Bell, Bell Gardens, California is also sometimes affectionately known as "Billy Goat Acres." During the Great Depression of the 1930s, a man by the name of O.C. Beck bought up acreage and began to build reasonably priced homes for those hit hard by difficult times. Defense plants also sprang up and provided jobs for more homeowners. Today Bell Gardens has the distinction of being one of six, out of a total of 88, cities in Los Angeles County to have legalized casino gambling. Bell Gardens is home to one of the world's largest poker casinos.
Finding Extra Cash in Bell Gardens
Are you feeling down in the dumps due to lack of cash? It can happen that anyone who changes jobs, moves into a different home or is a student can very quickly get behind in their bills, payments and financial obligations. For instance, if you change jobs you might need to wait an extra two weeks for your next paycheck even though your bill payments are due in two days. Or if you're a student trying to work and study at the same time, you might need a few days off to cram for a test. Some people just need to get away from it all and go visit Mom in Northern California. Who knows? Everyone has different needs, but if you own a car and need some quick cash for any reason, it's worth your while to contact 5 Star Car Title Loans in Bell Gardens.
Quick Cash for Cars
This is how loans from 5 Star Car Title Loans in Bell Gardens work. When we get your request and personal info, we will begin by asking for a professional evaluation of your auto. If the value of your car is adequate, we will confirm that you meet our credit requirements and that you will be able to pay back the loan.
Loan Approval
If we get a positive answer to those three items, we will contact you as quickly as possible so we can finish up the application process. This is true even for people who have credit problems. Even applicants with bad credit can be approved if they fit into our three specifications for eligibility. Keep your car and get some cash!