Title Loans in Cape Coral, Florida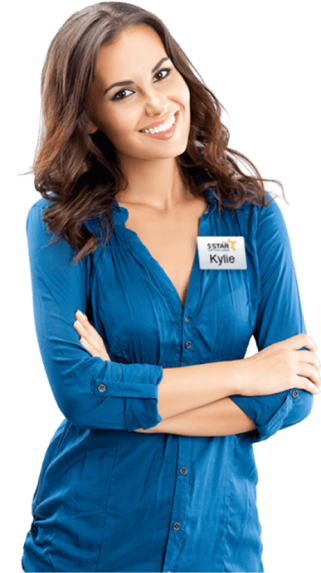 Customer Centered Service

Providing excellent customer service and a positive loan experience is 5 Star Title Loans top goal and we work tirelessly to make this happen for each and every customer.

Loans for Low Credit Score

We don't like turning away customers simply for having a bad credit score. We will work hard to get you a loan regardless of your bad credit.

Easy Application Process

We understand the urgency when getting a loan, so we offer simple options for applying. You can choose to apply either by phone or online.
Products

Car Title Loans

Payday Loans

Bad Credit Loans

Personal Loans

Online Title Loans

RV Title Loans

Process

Apply by phone or online

Complete all necessary requirements

Visit our local Notary Public if needed

Get your money

Requirements

Car details

Personal details

Car title

Identification

References

Benefits

Keep driving your car

No prepayment penalties

No hidden fees

Quick funding

Personable service
5 Star Car Title Loans in Cape Coral, FL
Do you need fast, instant cash? When you're struggling financially – whether it's due to a sudden emergency or too many bills that are piling up – you don't always have the time to deal with the lengthy approval process that traditional lenders require for personal loans, collateral loans, or secured loans. 
Fortunately, 5 Star Car Title Loans can help get you back on your feet with the fast, instant cash you need. Here's how you can obtain a title loan or bad credit loan from us in Cape Coral, Florida. 
What Is a Title Loan?
Car title loans, which you may also hear called pink slip loans, allow you to get the money you need while using your car as collateral. We'll pay you the money you need, and in return, you'll sign your car title over to us while you pay back your loan, lending fees, and interest. 
You Don't Have to Leave Your Car Behind
Keep in mind that you don't have to leave your car behind once you've got your title loan – you'll keep it in your possession and keep driving it, even while you're paying back the loan. You only risk physically losing your vehicle if the loan isn't paid back during the agreed-upon timeframe. 
Once you've completely paid back the loan, 5 Star Car Title Loans will return the car title back to you. 
How Do Car Title Loans Work?
How easy is it to get a car title loan or personal loans for bad credit in Cape Coral? The process is simple:
Step 1: Apply Online 
To apply for your title loan or online loans for bad credit, you'll need to complete our online sign-up form – which shouldn't take more than a few minutes from start to finish. You can complete this simple application without leaving the house and only requires basic information like the make, model, and odometer reading on your car, as well as your full name and phone number. 
Step 2: Let Us Inspect Your Car & Get Your Cash
The last step in the application process is the inspection. Getting a title loan without doing an in-person inspection is possible. Many of our customers prefer the online inspection  – when you're applying, you'll just need to provide a few recent pictures of your vehicle. 
We'll sign the check for your loan, and you can drive off in your car with the cash you need. 
Step 3: Pay Your Loan And Take Back Your Title
The final step is to pay off your loan, and unlike some lenders, there are no fees for early repayment – you can pay it off as quickly as you'd like to. Once you've paid off your loan in full, you'll get your car title mailed back to you, so there's no need for a second visit to our Cape Coral loan office!
What Documents Do I Need for a Title Loan in Cape Coral?
When you apply online, here are the other documents you'll need to complete the application process and get your installment loans for bad credit: 
Government-issued ID 

Pictures of your vehicle (or the vehicle itself for inspection)

Clean car title 

Proof of your ability to repay the loan (like pay stubs or employer details) 

References 

Email

Address (where we can mail your car title back after you've paid off the loan)
In some cases, we might also ask for proof of residency, like a piece of mail addressed to you at your current address. 
How Can I Apply For a Car Title Loan in Cape Coral? 
If you'd like to apply for a car title loan or get loans for people with bad credit from 5 Star Car Title Loans, there's two ways you can do so: you can fill out our online application here or call us at (888)-309-0994. Even if you don't call during business hours, that number will redirect you to the online application. 
How Much Money Can I Get With a Title Loan in Cape Coral?
For Florida residents and those who live in Cape Coral, you can borrow up to $25,000, although some lenders may have lower maximums for their title loans. 
Ultimately, your loan amount can depend on several factors, such as the current value and condition of your vehicle and your ability to repay the loan during the given timeframe. 
What Are the Interest Rates on Auto Loans in Cape Coral?
Florida does have some regulations on how interest rates are capped with title loans, and you won't be expected to pay more than…
30% interest on the first $2,000 you borrow

24% interest on the first $3,000

18% interest on the first loans over $3,000
If you're not sure whether you'd be able to afford the monthly payments on your car loan, we do offer a free car title loan calculator that can help.
Get Approved for a Car Title Loan in Cape Coral?
We understand that emergencies and bills come up and that you have to deal with them immediately. You don't have time to wait days to find out if you can even get a loan, let alone the days or weeks it can take to get the cash. 
Accept our conditions and loan terms, and you can usually get your money within 5 hours.*
*After the application process is complete and the Underwriting Department has reviewed it, you may be given a conditional offer.
Funding time is dependent upon the availability of 5 Star Car Title Loans offices and time necessary to complete your loan process. After loan approval, the typical funding time is 5 hours.
What Are the Cape Coral Title Loan Laws? 
Legal requirements and guidelines can vary for an online car title loan, quick loans for bad credit, and by state, but for Florida, here are some of the most important guidelines to know for anyone seeking emergency cash immediately bad credit: 
Any title loan lender you use must be licensed by the Office of Financial Regulation.

You and your lender must sign a written agreement before you receive your loan, and you must understand what the agreement entails (such as how much you're borrowing and how long you have to pay it back).

If they plan to repossess the vehicle because you've failed to pay your funds on time, the lender must let you know they're planning to repossess. You may arrange to hand your vehicle over at the loan office instead of a repossession agent coming to your address and taking it.
FAQs About Car Title Loans in Cape Coral
Still have questions? Here are some of the most frequently asked questions that people have about car title loans in Cape Coral. 
Can I take out a second title loan on my car if I'm already paying back another title loan?
Unfortunately, you cannot take out a second title loan on the same vehicle if you're still using it as collateral on the first title loan. 
While we don't recommend it, it is possible to take out two different title loans as long as you've got two different vehicles (and their titles). 
So, the rule is simple: you can have as many title loans as the amount of clear and free titles you have. 
Will paying off my loan early hurt my credit? 
Nope! Paying off your loan early won't hurt your credit, and if you receive your loan from 5 Star Car Title Loans, there are no penalties or extra fees for paying your loan back early either.
Will I have to turn my car in once I receive my loan?
Absolutely not! While we may hold on to your title while you pay off your loan, you'll get to keep driving your car while you pay it back. Once you pay the loan back in full, we'll mail your car title back to you. 
Can I still get a title loan if I have bad credit or no credit? 
Absolutely! If you have bad credit or no credit, you shouldn't let that deter you from applying for a title loan. At 5 Star Car Title Loans, we use credit criteria as well as other factors to help determine your eligibility for a title loan, but it's not always based on your credit score. 
We may run a credit check, but even if you have low or no credit, we may base your eligibility on other factors  – like your payment history, proof of income, etc. Even with bad credit, we always try to work with our customers to find the best loan options. 
Can I apply for my title loan online, or do I need to do it in person?
While you can apply for your title loan online, over the phone, or even at your nearest office location, we usually recommend that our customers start the process with our easy online application. 
With our online application, you'll get an instant answer about whether you're pre-approved for a title loan or not  – all without having to leave the comfort of your own home.
Easy Auto Title Loans in Cape Coral, FL
If you need cash fast and don't think your credit's good enough for a loan, talk to us to see if we can help. We offer quick loans for bad credit borrowers and easy-to-understand repayment plans to help you get the money you need. 
Contact us at 5 Star Car Title Loans in Cape Coral today.