Title Loans in Centreville, Virginia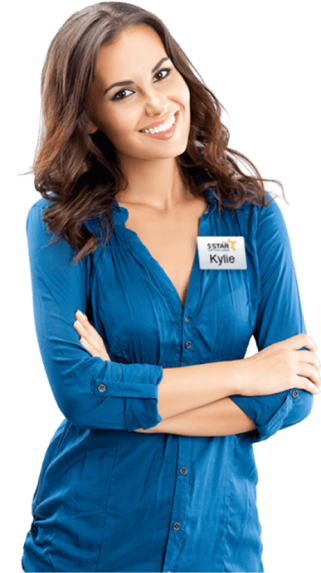 Customer Centered Service

Providing excellent customer service and a positive loan experience is 5 Star Title Loans top goal and we work tirelessly to make this happen for each and every customer.

Loans for Low Credit Score

We don't like turning away customers simply for having a bad credit score. We will work hard to get you a loan regardless of your bad credit.

Easy Application Process

We understand the urgency when getting a loan, so we offer simple options for applying. You can choose to apply either by phone or online.
Products

Car Title Loans

Payday Loans

Bad Credit Loans

Personal Loans

Online Title Loans

RV Title Loans

Process

Apply by phone or online

Complete all necessary requirements

Visit our local if needed

Get your money

Requirements

Car details

Personal details

Car title

Identification

References

Benefits

Keep driving your car

No prepayment penalties

No hidden fees

Quick funding

Personable service
5 Star Car Title Loans In Centreville, Virginia
It's normal to panic when you are in a dire need of money with not enough emergency funds. The situation gets more severe when your traditional loan application gets rejected by banks and other institutions due to their high-end requirements.
If you ever find yourself in such a miserable situation, you can opt for an auto title loan with 5 Star Car Title Loans. We are known to offer flexible title loans in Centreville, Virginia with a handful of requirements & no hard credit checks. 
What is a Title Loan And How Does It Work?
A title loan is a secured, short-term loan backed by your vehicle. If you're approved for a title loan, you'll hand up the title of your car to the lender in exchange for a flat sum of cash.1 When compared to other types of loans, title loan services are usually quick and simple to obtain.1
If you own a car that has a lien-free title, you can apply for a title loan by contacting licensed Centreville title loan lenders.1 You'll need to present your lender evidence of ownership (your car title,) and your driver's license during the application process.
Title Loan Benefits You Can Get Today
Title loans are getting popular due to their ability to provide fast cash. Unlike traditional loans you don't have to wait for weeks, having all documents at your disposal, you may receive the loan amount within a day.2 
The following are some benefits of auto title loans in Centreville, VA.
It's Easy To Process
Anyone who owns a car and can repay the loan is eligible for an auto title loan.1 Essentially, the lender will place a lien on the car's title, and you will be required to provide the lender with hard copies of the legal ownership paperwork proving that you own the vehicle.1
Quick Cash2
Applying for a title loan is a really simple process. This is undoubtedly a better choice if you are in urgent need of money and cannot wait for your unsecured loan to get approved for weeks.
No Credit Check1
These loans are also known as no credit check loans. This is because the lender will use the title to your car as collateral for the loan, therefore credit seems kind of less relevant.1
We run basic credit checks before approving any application. However, with all other requirements in place, your application may still get approved by us. 
You Get To Use Your Car
Most people have the notion that they won't be able to use their car after taking out a title loan. Instead, you can take the car back home but to avoid unnecessary hassle make sure to make timely monthly payments.4
Requirements For Title Loan in Centreville, Virginia
As we mentioned above, there are no hefty requirements when you apply with 5-Star Car Title Loans in Virginia. For your car title loan to get approved you require these documents:
Free & Clear Car Title
Having a free car title is essential to applying for a title loan in Centreville, Virginia. Your title must be in your name exclusively, with no liens. We will keep your title until the loan is paid off, but you are still free to keep your car.
Proof of Income
For us, to decide if you can pay back the loan, a consistent income is a key factor.1 It may not always be necessary to be employed but you need to prove a regular source of income.
Proof of Residency
You need to have valid proof of residency to apply for a car title loan in Centreville, Virginia. Documents that we accept as residential proof are:
Utility bill

Lease or rental statement

Receipt of property tax

Rental agreement
Vehicle Insurance
When contacting us online or submitting an application for a car title loan, the procedure will go much more quickly if the applicant can show documentation of the insurance they have on the relevant vehicle on hand. Everyone should prepare their documentation in advance or check with their insurance company to see if they can offer proof of coverage.
Photos of Vehicle
With 5 Star Car Title  Loans, you don't need to go through an in-person vehicle inspection. You can simply use your smartphone to snap clear pictures of your car from various angles. If you could provide images of the VIN or the odometer readings, that would be helpful as well.
Apply Today in Centreville in 3 Easy Steps
Applying for a car title loan in Centreville, Virginia is pretty straightforward, simply apply online which takes 5 min to get you approved for a title loan.2 
Apply Online/ Call Us/ Visit Nearby Branch
While you can choose from any of the three available options, we still advise you to apply online for a smooth & quick decision. However, in any case, you can either call us at 888-309-0994 or simply visit our nearby branch to apply for a car title loan.
Submit Your Documents
The second step is to submit the required documents. Yet Again, you can either choose to email them to us or just walk to a nearby branch to submit your documents.
Avail Your Cash
Once your application and documents get approved by 5 Star Car Title Loans, you may be handed contract papers of your title loan. Do read the agreement papers carefully before signing the contract and you are all ready to avail your loan amount.1
How Much Money Can I Get with Centreville Title Loans?
How much money can I obtain with a car title loan is one of the first queries that arise when someone decides to apply for one.
The amount you will receive and title loan interest rates relies on a number of variables, including the lender you choose and the value of your car, so there isn't a straightforward answer to this problem.1
However, at 5 Star Car Title Loans we consider the following to determine your loan amount:
The Value of Your Car
The value of the car is a significant component in determining how much you qualify for because title loans use your car title as collateral on the loan. You won't often be able to borrow more money than the car's market value.
Keep in mind that the value of your car depends on a number of criteria, including mileage, general condition, and year.
Your Ability To Repay The Loan
Your capacity to demonstrate that you can repay the loan play a crucial role in calculating the loan amount.1 In order to do this, you can submit bank statements, current tax returns, or proof of disability benefits.
All of these assist the lenders in assessing your position to make sure the loan can be repaid on time.
Getting An Auto Title Loan in Centreville, VA
If you've been turned down for traditional bank loans in Virginia due to low credit or a lack of credit history, a title loan may be one option that you can consider. 
To approve a title loan in Centreville, Virginia, lenders leverage your car's title as collateral rather than credit history.1 You also do not need a very strong credit history to be approved for a car title loan.
 At 5 Star Car Title Loans, we determine your eligibility & loan amount through your car's equity, ability to pay back the loan, and car's market value.
Can Someone with Poor Credit get An Auto Title Loan?
To apply for 5 Star Car Title Loans, all you need is a vehicle & reliable source of income that you can use to repay your loan on time. Though a credit check will be done, yet if you meet some fairly simple requirements, you may still acquire a title-secured loan even with poor credit.1
What if I Want to Pay the Loan Back Early?
We do understand the urge people have of paying off the loan early. Therefore, at 5 Star Car Title Loans, we made our loan repayment process smooth and user-friendly. If you ever feel like paying off a loan before the due date, you can do so without any issues. Additionally, we don't charge any prepayment charges or penalties.
The process of paying back the loan is equally simple, you can choose to pay back the loan in ways mentioned below:
Online Transfer

Debit/ Credit card

Check or Moneygram
How Do I Get My Title Back?
Process of getting the car title back is equally simple as applying for the loan.
With 5 Star Title loans, it only requires timely payments and after your debt is settled, we release the lien on the title of your car. Below we have mentioned a  few tips that you can do to make a hassle-free title back process.
Review terms of the loan
Pay off the loan as early as possible4
Obtain proof that the loan is settled
Receive your vehicle's title
Completely Online Title Loans with no Inspection
Car inspection is required for a title loan clearance. However, in order to do that you don't have to take time out to visit a nearby branch, which is one of the main advantages of applying with 5 Star Car Title Loans.
You can easily get your car inspected when applying for fully online title loans by just answering a few questions and uploading pictures of your vehicle.
 You will be also required to provide the following details when you first apply for an online title loan:
Car Model

Current Mileage

Manufacturing Date
These details will be used to confirm your car's current market value when you apply for a vehicle title loan with us.
Frequently Asked Questions
How Long Do I Have To Repay My Title Loan?
Usually, when you apply for 5-Star Title Loans in Centreville, Virginia, your loan term ranges from 12-36 months, which in some cases can extend up to 48 months.1 You can always call us at 888-309-0994 for any assistance.
I have a Vintage Car, Can I Still Apply for A Title Loan?
A car's equity value is among the major factors that determine the approval of your loan application.1