Title Loans in Chico, California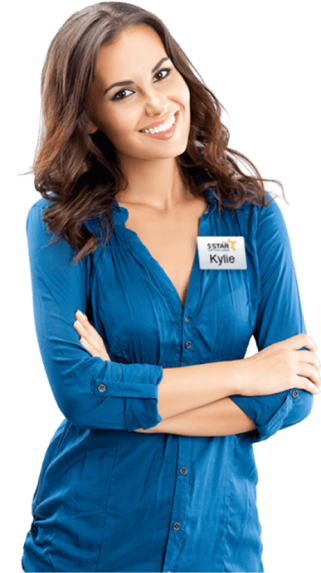 Customer Centered Service

Providing excellent customer service and a positive loan experience is 5 Star Title Loans top goal and we work tirelessly to make this happen for each and every customer.

Loans for Low Credit Score

We don't like turning away customers simply for having a bad credit score. We will work hard to get you a loan regardless of your bad credit.

Easy Application Process

We understand the urgency when getting a loan, so we offer simple options for applying. You can choose to apply either by phone or online.
Products

Car Title Loans

Payday Loans

Bad Credit Loans

Personal Loans

Online Title Loans

RV Title Loans

Process

Apply by phone or online

Complete all necessary requirements

Visit our local if needed

Get your money

Requirements

Car details

Personal details

Car title

Identification

References

Benefits

Keep driving your car

No prepayment penalties

No hidden fees

Quick funding

Personable service
5 Star Car Title Loans in Chico, California
Unplanned outings are the best ways to spend your weekends but as one gets less time to plan, people are often dealt with unexpected situations that might ruin their trip.
One of the best things you can do while going on these trips is to have more cash by your side to tackle any unanticipated scenarios.
Now even though borrowing money makes a lot of sense, the lengthy application process of banks and other financial institutions makes it really hard to avail of some instant cash.
That's where title loan companies such as 5 Star Car Title Loans come into play! We help people get fast cash2 without going through the hassle process of traditional bank loans.1
Let's learn more about how you can fund yourself using car title loans, Chico.
What Are Auto Title Loans?
Auto title loans are collateral-based personal loans that allow an individual to get a cash advance in exchange for temporarily surrendering their car title.
These short-term lending options are known for having looser credit qualifications and a smooth application process, where even people with bad credit history can apply and get approved for a car title loan.1
In this loan, the lender uses the person's repaying ability and car title to secure the loan. And often, you may be able to get access to the loan proceeds within 24 hours of loan approval.2
Why You Should Prefer Getting Auto Title Loans in Chico, CA?
Car title loans were specifically developed to help people deal with their sudden personal and household needs.1 These short-term loans are incredibly helpful for people in desperate financial crises to get some extra money and cover their sudden bills.
Below are some reasons why residents of Chico, California should opt for getting a car title loan to tackle their sudden financial needs:
Instant Funds For Your Personal Needs
Unlike traditional bank loans, title loans have a swifter loan application process where people can apply online and receive the loan proceeds in their bank account in as little as 24 hours.2
Great Funding Option For Poor Credit
Even though the loan eligibility of most lending companies highly depends on the financial credit status of the person. In a car title loan, chico the eligibility is decided based on multiple factors and it's possible for people with poor or bad credit to finance themselves.1
Brisk and Hassle-Free Loan Process
Title loans are fast cash loans that don't require you to wait for days or fill in lengthy applications for some extra cash. Most title loan companies only require you to submit a few documents1 to apply and get approved for a title loan in Chico.
Your Car Stays With You
Unlike other collateral-based loans, vehicle title loans don't require you to submit your car during the loan period. You can borrow money, use it, and pay it back in monthly payments while driving your car wherever you want.1
What Are The Requirements For Car Title Loans, California?
To avail of title loan services in Chico, California, an applicant needs to fulfill certain conditions. Here are some of the particulars that can help to get a pink slip loan faster and easier in Chico, CA.
Conditions To Qualify For Car Title Loans in Chico, CA:
Individuals must be 18 years old or above.
Applicants must have a government-issued ID with them.
Applicants need to possess a lien-free car title of the vehicle they are using for the title pawn.
Individuals should have a consistent and reliable income.
List Of All The Documents Required To Get A Title Loan In Chico, CA
Lien-Free Vehicle Title
In an auto equity loan, the lien is placed on the car's title and against that, the loan is secured. Thus, if you want to qualify for an auto title loan in Chico, make sure you have a qualifying vehicle title registered in your name.
Proof Of Income
Generally, a title loan company will ask you for steady income proof to determine whether you can afford the loan or not. Applicants can present their recent payslips, bank statements, or compensation letters and apply for chico title loans.
Proof Of Address
To be approved for a title loan in Chico, applicants need to provide a supporting document as proof of their residence in the city. Most title loan lenders do accept property tax receipts, rental agreements, and credit card bills as proof of address.
Government Or California Issued Photo Id
Usually, when you apply for a title loan, your lender will require you to provide a valid photo Id to prove your identification. It can be a govt-issued driver's license or a passport too.
Latest Photographs Of The Car
As a title loan is a collateral-based loan, you'll be required to go through a vehicle inspection from which your lender will determine the minimum loan amount you can borrow, the interest rate you'll have to pay, etc.
But when you choose to get a title loan with 5 Star Car Title Loans, you can skip the in-person inspection by directly submitting the latest photographs of your car to our team.
Getting A Car Title Loan In Chico, CA
Auto equity loans are known for allowing people to avail of same-day cash to tackle their unexpected expenses without going through the complications faced in a typical bank loan.
Here are some easy steps you can follow to apply for and get an auto title loan in Chico.
Applying For Chico Car Title Loans In 3 Easy Steps:
Step 1: Check Your Loan Eligibility
The first step to getting a title pawn is to check whether you and your car are eligible or not. You can go to our dedicated web portal to fill out a simple online application or contact our team using your mobile phone to check your loan eligibility.
Generally, you'll be asked for basic details about your vehicle, income, and residence and in case you are eligible, our team will call you and inform you about the loan process and next step.
Step 2: Apply Online At Our Website
After the conditional approval, our service executives will contact you and discuss all the essential terms and conditions of the loan.1
Once you understand and agree with all the conditions, you'll be required to send in a few documents related to your income, vehicle, and residence to be kept as documented proof with your loan application.
Step 3: Get a Direct Deposit In Your Bank Account
After the submission, our team will verify the documents and send you a contract. You are required to express written consent agreeing to the loan terms and send in the signed contract as soon as possible.
Once we receive the contract, we will process your loan request and you can expect to receive the loan proceeds into your account within 24 hours.2
Where I Can Use The Auto Title Loan Proceeds?
Even though other financial institutions have a say in where their sanctioned loan can be used, title loans can be used for virtually all of your personal and household needs1 such as:
Medical bills
Travel expenses
Home Renovations
Funeral costs
Wedding expenses
Monthly Bills
Car Title Loans Fees and Interest Rates
Even though the actual loan amount and interest rates vary from lender to lender, most companies determine these with the help of the following factors:1
Current condition of your car
Amount you are borrowing
Market value of the Vehicle
Amount of Equity in the car
Repayment Period
If you want to know an estimate of how much you'll have to pay in your monthly installments, you can call our team or use our free car title loan calculator.
Do I Need To Have A Job To Apply For Car Title Loans, Chico?
No!1
At 5 Star Car Title Loans, We know that having a traditional job is not the only way to earn your living. Thus, we gave a chance to these people to prove their repaying ability with other sources of income and apply for a title loan and get extra cash.
Here are some situations where people may also qualify for title loans without having a 9-5 job:
Self-employed ones: Those who do freelancing or have a small business can present their bank statements while applying for the loan.
With enough savings in the bank: Those who have a habit of saving and don't want the burden to clean off all their savings may also apply and get qualified for the title loan.
People who are on workers' compensation: If some accident has pushed you into a temporary cash crunch and you are struggling to cover bills with the worker's compensation. You can present the compensation letter and apply for a title pawn.
Retired people who are receiving pension: If you have crossed the working-age and are now receiving a pension from the government, you can show your award letter or SSI while applying for title loans.
Passive Income From Alternative Sources: Individuals who earn money from passive sources such as rentals, capital gains or dividends, etc. can show their bank statements and assets to get approved for a personal loan in Chico.
All Credit Types Invited To Apply
At 5 Star Car Title Loans, your financial credit is not everything for us.
We base your loan eligibility on multiple factors and it's possible for people with poor credit to apply and qualify for a pink slip loan.1
As long as you can satisfy the basic conditions, have a well-kept car, and prove your repaying ability, you can apply for a title loan without caring much about your credit score.1
Repaying Car Title Loans In Chico, CA
Along with keeping the loan application process smooth and fast, our team has also focused on creating a seamless repayment process to ensure that customers don't face any hassle or inconvenience while paying back their loans.
Unlike payday loans, people are not burdened to pay their pending amount in one go, applicants can create their own repayment schedule and opt for how much amount they can afford to pay back each month.4
We also support multiple payment options where people can choose their preferred method and repay accordingly. Below are some of the options:
Money Gram Wire Transfer
Online Payment Applications
Credit/Debit Cards
By Mailing Check
Do You Need Some Fast Cash?
At 5 Star Car Title Loans, we charge no hidden fees and encourage our customers to pay back their installments on time to avoid any other penalties too.4
So if you need some extra cash, you can call our team at (888) 309 0994 and enjoy excellent and transparent customer service that helps you get more money in the least amount of time possible. Don't wait! Call us now or apply online!