Title Loans in East Los Angeles, California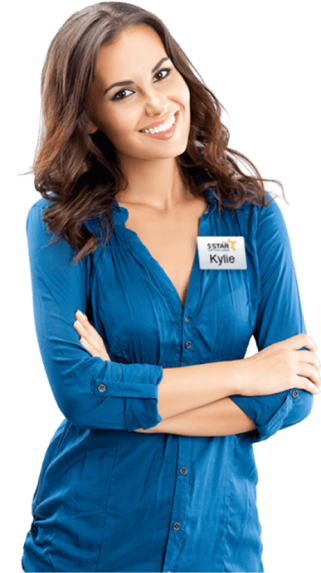 Customer Centered Service

Providing excellent customer service and a positive loan experience is 5 Star Title Loans top goal and we work tirelessly to make this happen for each and every customer.

Loans for Low Credit Score

We don't like turning away customers simply for having a bad credit score. We will work hard to get you a loan regardless of your bad credit.

Easy Application Process

We understand the urgency when getting a loan, so we offer simple options for applying. You can choose to apply either by phone or online.
Products

Car Title Loans

Payday Loans

Bad Credit Loans

Personal Loans

Online Title Loans

RV Title Loans

Process

Apply by phone or online

Complete all necessary requirements

Visit our local GPS Installation Center if needed

Get your money

Requirements

Car details

Personal details

Car title

Identification

References

Benefits

Keep driving your car

No prepayment penalties

No hidden fees

Quick funding

Personable service
5 Star Car Title Loans in East Los Angeles, CA
Unexpected medical expenses, home repairs, and bills can make it challenging to get through the month, especially when you have bad credit. In that case, taking a bank loan won't be possible, worsening your financial situation.
So, when there are limited options and you need to arrange money in a short time, taking an auto title loan can be your last resort. It is a short-term loan that enables borrowers to manage financially challenging times with fast cash.1
You can rely on 5 Star Car Title Loans to assist with your short-term financing needs. We specialize in offering reliable solutions in the form of secure, quick, and convenient title loans in Los Angeles, CA.1
What is an Auto Title Loan?
Auto title loans are also known as car title loans, car equity loans, and pink slip loans. These are short-term small-dollar cash loans that can be obtained by putting your car's title certificate as collateral. 
Unlike auto loans or other collateral loans, you don't lose possession of your vehicle. Instead, the lien applies to the car's title only, and you can use the car as you like during the loan term.4 
However, if there is a default during loan repayment, your vehicle can be seized by the lenders. Thus, it is crucial to plan in advance and ensure timely installments are paid to avoid penalties.
How Much Can I Get From a Car Title Loan In East Los Angeles, CA?
Actual loan amount from auto title loans does not have any specified limit as per the federal laws.1 Thus minimum loan amounts vary depending on the value of the vehicle. 
With 5 Star Car Title Loans, you can get loan approval amounting to 25% to 75% of your vehicle's market price.1
As auto title loans are given for the short-term the interest rates may be higher than a bank loan. However, it is much quicker and easier to obtain than taking personal loans from the bank. 
Therefore, it comes in handy when you need fast cash to get through any short-term financial difficulties.
Apply Online Today in East Los Angeles, CA in 3 Easy Steps!
Step 1: Submit Online Application Form
First, you need to know your eligibility to get loan approval in East Los Angeles. Thus, all you need to do is visit the store website of 5 Star Car Title Loans and fill out the loan application e-form.
Our customer service representatives will reach out to you and discuss the credit criteria as well as answer your questions.
Step 2: Submit The Required Documents
Unlike unsecured payday loans, you need to submit your car's title as the collateral for getting a secured title loan. In addition, you need to upload a few other documents for getting conditional approval.1
Our team will assess the documents and let you know about the actual loan amount you can obtain, the loan terms, the annual percentage rate, repayment schedule, etc.
Step 3: Sign The Loan Contract And Get Quick Cash2
When the loan application has been approved, you will receive the loan contract specifying the loan terms, repayment period, installment, repayment schedule, and other details. 
Thus, make sure to read it carefully and send the signed copy to receive quick cash2. Once you get the final approval, the loan request will be processed and you can expect the loan proceeds in your account within one business day.2
At 5 Star Car Title Loans, we offer varied payment options so you can choose how you want to receive the funds:
Bank transfer
Check
Money order
Cash in hand
So, you can get the money for your emergency payments instantly in a few hours.2
What Are The Required Documents To Get a Title Loan?
To get a cash loan with your car as collateral in Los Angeles, CA, applicants must meet the lender's credit criteria.1 Most title loan lenders require the following documents for loan processing:
Vehicle's registration 

Original vehicle title to demonstrate ownership.

A government-issued ID matching the name on the title.

Proof of car insurance 

Residency proof (i.e. utility bills or other proof)

Income proof (i.e., salary slips, bank statements, tax receipts, etc.) 

Credit history
Although a lender directly won't conduct a credit check or care about the low credit points, credit history is still needed for legal documentation.
Additionally, you may also need to upload pictures of your vehicle with the odometer reading and VIN for online inspection. It will help determine how much your vehicle is worth and how much cash you can get.
So, when you are ready to get started, apply online or give us a call at our phone number – (888) 309 0994 to discuss your credit requirements.
How Long Is The Repayment Period For Car Title Loans in Los Angeles?
The repayment period for a car title loan may differ depending on the contract terms. It can range from anywhere between 15-30 days or a couple of months. These can be divided into the following two categories such as:
Single Payment Loans 
These are usually given for a very short time which is generally no more than a month. The debt needs to be repaid in full at the end of the loan term plus the interest rate fee. 
However, if the debt is not paid on time the vehicle can be seized by the lenders.4
Installment Based Title Loans
Installment loans are easier to manage as the loan repayment term is longer. It is ideal when you need to borrow a significant amount but cannot afford to pay it back at once. 
In that case, you can opt for paying a low installment for loan repayment over 3 to 6 months. 
At 5 Star Car Title Loans, our team designs a flexible repayment schedule to minimize the risk of missing payments. In addition, you can choose a low installment plan to better manage your financial challenges. 
Can I Get Fast Loan Approval With a Low Credit Score?
Undoubtedly, a low credit score can make it difficult to get quick loan approval from traditional financial institutions. However, when it comes to car title loans, you don't need to be worried about a prolonged loan approval process.2
A credit check is usually not the most important factor when it comes to granting title loans in Los Angeles. The key factors for loan approval are:
The ownership title should be in your name

You should have a valid government-issued ID with the same name as on the car title

You should provide sufficient proof to demonstrate the ability to repay the loan (which is the most important factor!) 
Can I Finance a Car With no Job?
Car title loans are usually an alternative for people with a bad credit history and low income. Thus, if you are going through financial difficulties due to losing your job and need urgent money, you can still opt for a car title loan.1
Indeed, income proof is required to get a title loan. However, if you don't have a job you can submit documents with an alternative income source.
The following are the alternative income sources that are acceptable as income proof for title loans in Los Angeles, CA:
Severance pay

Worker's compensation benefit

Social security benefits 

Pension/Annuity

Rental income from your estate

Trust fund

Settlement money
Can I Refinance My Car Title Loan?
When there are too many bills and you need to borrow more money, refinancing your car title loan can help you out to a great extent. This way, you can get money to clear off your previous title loan and get another loan to take care of your additional expenses.
Steps to refinance your car title loan
For this, you will need to submit the following documents:
Original loan certificate's copy

Vehicle title in your name

Documentation including vehicle inspection mentioning any repairs or additions made to the car after the first loan

The common documents needed for applying for a car title loan.
If car title loan documents are authentic, the cash loan will be approved quickly2. In that case, the other lender will take over the car title's lien paying off the old lender. Then you can start paying monthly installments to the new lender. 
What Is The Process For Applying For a Title Loan at 5 Star Car Title Loans?
At 5 Star Car Title Loans, the entire process from loan assessment to approval is fully online. Thus, it wouldn't take too long to fill out the online application form and start the loan process.
You can get loan approval even with bad credit1 provided you submit the required documents timely for a speedy application process.2
How Long Does it Take To Get Approved For a Title Loan?
5 Star Car Title Loans has a quick and easy title loan application process