Title Loans in Flint, 48507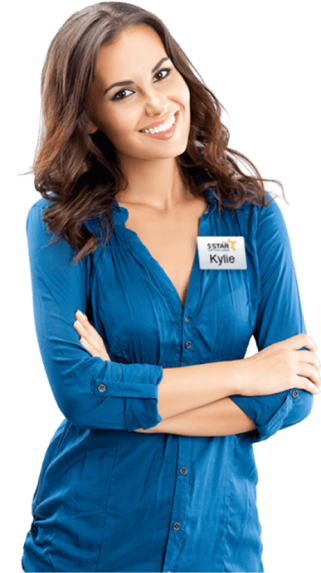 Customer Centered Service

Providing excellent customer service and a positive loan experience is 5 Star Title Loans top goal and we work tirelessly to make this happen for each and every customer.

Loans for Low Credit Score

We don't like turning away customers simply for having a bad credit score. We will work hard to get you a loan regardless of your bad credit.

Easy Application Process

We understand the urgency when getting a loan, so we offer simple options for applying. You can choose to apply either by phone or online.
Products

Car Title Loans

Payday Loans

Bad Credit Loans

Personal Loans

Online Title Loans

RV Title Loans

Process

Apply by phone or online

Complete all necessary requirements

Visit our local GPS Installation Center if needed

Get your money

Requirements

Car details

Personal details

Car title

Identification

References

Benefits

Keep driving your car

No prepayment penalties

No hidden fees

Quick funding

Personable service
Nearest Locations
5 Star Car Title Loans in Flint, MI
Life goes on very fast, we encounter a myriad of challenges now and then but financial hardships hit a little differently. When caught in an economic whirlwind, you might try to surface with the help of personal loans from big financial institutions.
While they sure can be of great help, the processing time alone takes weeks and even months to get completed. And when you are careening through a cash crunch, you might need help that can offer instant cash. Therefore, a Michigan, US resident turns to title loans for immediate cash needs.
And we at 5 Star Car Title Loans offer auto title loans for those looking for convenient and fast alternatives.2
What Are Car Title Loans?
A car title loan is a short-term loan that is given against your vehicle's title. So, a title loan is a secured loan that allows the lender directly to put a lien on the vehicle's title in exchange for the money he lends.1
In short, your car's title is used as collateral where you allow the lender to have legal rights over your vehicle's title.1
The concept of title loans has become very popular owing to the smooth and hassle-free approval process. While availing a title loan, you can get the funds and keep driving your car!1
There are other names for a title loan and they include pink slip loans, vehicle equity loans, and auto title loans. So, no matter which term is being used, they all imply title loans.
What Are The Required Documents For A Car Title Loan?
While the list of required documents may vary from state to state, Michigan residents need to provide the below-mentioned documents to get a title loan.1
The list entails:1
Proof of Income
Proof of Michigan Residence
Recent Photos of the Vehicle
Vehicle Title in Your Name
Government or State Issued ID
So, for those from other cities and states, the requirements may change; you will have to check before applying.
What Are The Other Requirements for Getting Title Loans in Flint, MI?
Since every state has its own rules, it is essential to look into the requirements. Apart from the necessary documents, there are certain requirements that need to be met in order to get a car title loan in Flint.1
The requirements include:1
A qualifying car title: You must have a clean and clear vehicle title in your name to apply for title loans in Flint, MI.
Meeting the income requirements: A proof of income is necessary. Even if you are not employed in a 9 to 5 job, you have to prove that you have a steady source of income with which you can repay the loan.
Meeting the age requirement: You have to be at least 18 years old to apply for title loans in Flint, MI.
Apply Online For Car Title Loans In Flint, MI In Just Three Easy Steps
5 Star Car Title Loans has condensed down the long tiring process of getting loans into three easy and simple steps. If you wish to get a title loan, you can do that in just a few clicks! All you need to do is visit our official website and follow the steps.
The three steps include:
Apply online
Visit our official website of 5 Star Car Title Loans and click the "apply now" button. You will there be asked to fill out an online application (an inquiry form), where you will be asked to share details such as your name, phone number, address, vehicle's make & model, odometer readings, etc.1
After filling out the online application form, you will be given conditional approval based on the information that you have shared.
You can either fill out the online form or can simply call our loan agent, he will take care of the rest.
Submit necessary documents
Following the conditional approval, you will be asked to submit required documents encompassing proof of your income, residency, etc.1
Get your loan approved!
Using these documents your information will be verified upon which you will get the final approval. After that, a loan agent will call you and tell you about how much cash you can get, the actual loan amount, the Annual Percentage Rate (APR), interest rates, and monthly payments.1
These details will be included in a loan agreement and once you have signed it, you will get the money the same day.2
Take your money and drive back home in your car.1
My Vehicle Is Old, Will It Still Qualify For An Auto Title Loan in Flint, MI?
Having a qualifying car title is the basis of getting Flint title loans. So, it is possible that you may get a title loan with your older car. It really depends on your ability to repay plus the equity left in your car. These are also the factors that can affect the loan amount.1
Therefore, a variety of factors are considered while calculating equity.
These factors include:1
Mileage on the Odometer
The Condition of the Vehicle
The Style of the Car
Make and model of the Vehicle
Any Damage to it
The Car Title Is Not In My Name, Can I Still Apply For A Title Loan in Flint, MI?
A qualifying car title is integral to getting title loans in Flint, MI. Therefore, your car title must be in your name. If for any reason, the car title is not in your name, you can get it transferred. 5 Star Car Title Loans will be more than glad to walk you through the procedure.
Transfer the car title in your name:
Visit a local DMV: A Michigan DMV (Department of Motor Vehicles) is a panacea for all motor vehicle-related problems. You can either visit the official website or can walk in through the nearest DMV office.
Basic documents needed: When transferring your car title, you need to bring documents such as your vehicle's original title & registration, and your driver's license, along with an application for car title transfer.
Make payment: Make payment via a preferable mode and the title will be transferred!
And when the car title is transferred to your name, you can easily get title loans Flint!1
What If I Have Bad Credit? Am I Still Eligible for a Title Loan in Flint, MI?
Bad credit is not a direct rejection of a title loan; you may get a title loan irrespective of your credit history. While a credit check is not always a criterion for Flint title loans, a credit check can be done.1
Unlike payday loans and personal loans, a low credit score has little or no impact on the eligibility of a borrower because a title loan is determined by various other factors. These also determine the loan amount one can get.1
The factors that determine a title loan include:1
Ability to Repay
Car's Equity Value
Consequently, you do not need to worry about having bad credit.
If you still circle with questions about bad credit and eligibility, you are free to contact us anytime.
Where Can I Utilize My Title Loan Money?
Car title loans are meant to be used for personal, family, and household purposes. Therefore, the borrower can get money, mostly for personal reasons. The following are the areas where loan proceeds can be used:1
Medical expenses often catch us by surprise and they can tuck us under heavy debt leaving behind an empty bank account. To help with your medical bills, you can avail a title loan and cover them.
Emergency traveling is also one of the most burdening expenditures which come with costly airplane/bus/train tickets. A title loan can assist you in managing finances for such emergencies.
Tying a knot is not a simple process; it follows a long list of bills and expenses. Therefore, a title loan can help you in resolving that.
Car title loans may also help you in defraying funeral costs. You can get car title loans to pay for the funeral of any close family member.
Home Repairs and Renovations
Houses, just like every other asset, need to be repaired over time and it can be very expensive. Car title loans also help in covering the cost of home repairs and renovations.
How Can I Repay My Car Title Loan?
The payment of title loans is as easy as getting them. 5 Star Car Title Loans accept a myriad of payment methods for title loans.
Title loans can be paid via:
Phone
Direct Deposits
Bank Transfers
Debit/credit card
Via mobile application
So, you can easily pay your title loans using any of the above methods.4 The payment plan is usually mentioned in the loan terms & agreement. The first instalment has to be made after thirty days but with 5 Star Car Title Loans, the tot